Alright, alright, I see, hmmm, cool, neat idea, alright. But IDK, man. I thiiiiiiink we've got this one under control.
Nine very solid and sturdy and albeit lovely but all-the-while threatening flower pots are keeping us very divided.
Pretty. BUT MOSTLY FEAR-INSTILLING.
There's a bench that sits half on the Alaskan side and half on the Yukon side that will instantly deter anyone from resting their tush on the wrong side.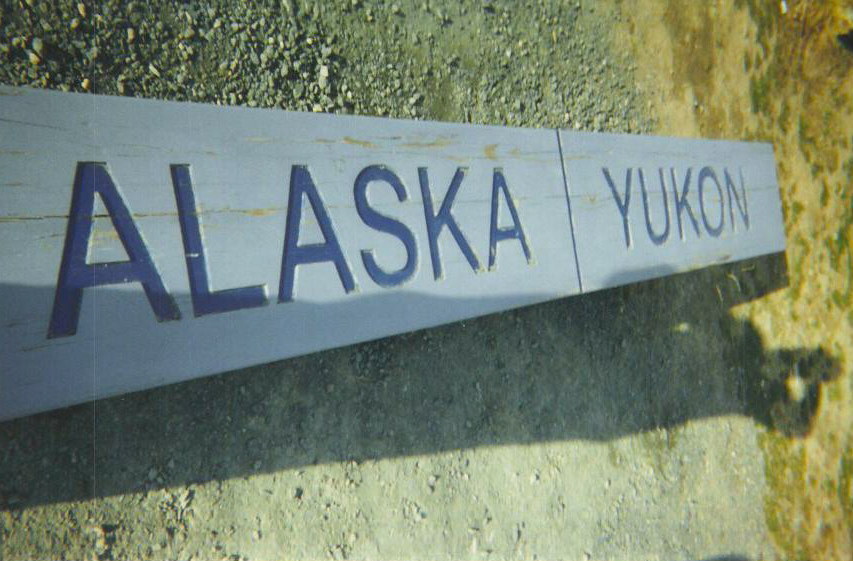 And a terrorizing tombstone straddling the national parks of Alberta and Montana.
Or this one. Made of metal. So don't you dare try to run through it.
So this wall idea — interesting, interesting. And keeping these so-called neighbours completely separate — LUVS IT.