A Man Found His Lost Dog On An Adoption Site While Looking For A New Dog
The owner serendipitously reunited with his bud 18 months later. H/t CBC News.
Albertan Richard Brower came across his own dog — who went missing 18 months ago — listed on a local rescue website while he was looking to adopt a new one.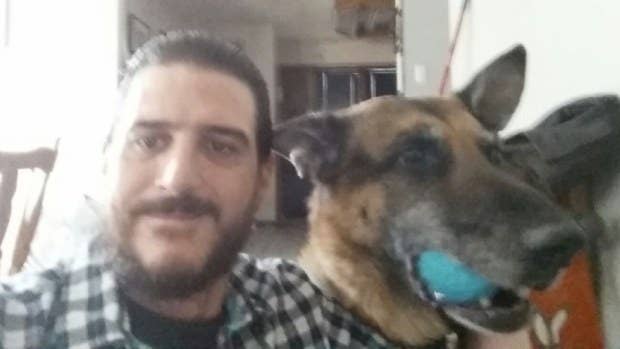 In a radio interview with CBC, Brower said he had determined his dog Dozer was stolen from his own backyard a year and a half ago when he noticed the locks had been broken in. When he began browsing the local Claresholm Rescue Society's website for a new pup, he suddenly and serendipitously spotted Dozer in one of the listings.
"My heart just kind of sank and I started shaking," he recalled that exact moment. "I called Claresholm right away."
Brower then had his dad, who was closer to the shelter, stop in. Dozer recognized his father immediately as he "started going nuts and wagging his tail".
After the shelter verified that it was indeed his dog, both the Claresholm employee and Brower started tearing up. "The lady at Claresholm started crying, I started crying, and all the other people at the shelter were crying," he said. "Yeah, It was quite the day."