So, on Tuesday Starbucks announced a new flavor would be joining its Frappuccino family: cherry blossom.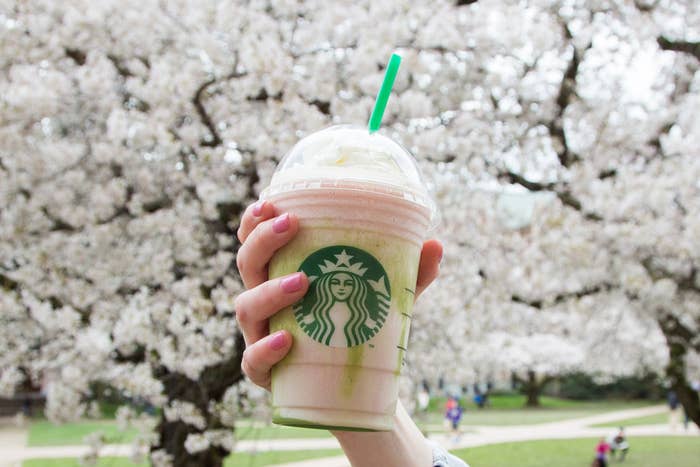 According to a Starbucks press release, the drink is "a blend of sweet strawberries and cream with white chocolate, topped with whipped cream and a sprinkle of matcha."
The Cherry Blossom Frappuccino was inspired by the Japanese tradition of sakura, the Japanese word for the pink flowers that also signify the beginning of spring and are celebrated with festivals worldwide.
It will be available at participating Starbucks stores in the U.S. until March 20, but a version of the drink has been available in Japan since 2010.
So far, the reviews appear to be mostly good.
But some felt only meh about the new drink.
Many expressed confusion over a cherry blossom drink made with strawberries.
Is the Cherry Blossom Frappuccino going to be the Pumpkin Spice Latte of the spring?
🍓 ¯\_(ツ)_/¯🍒