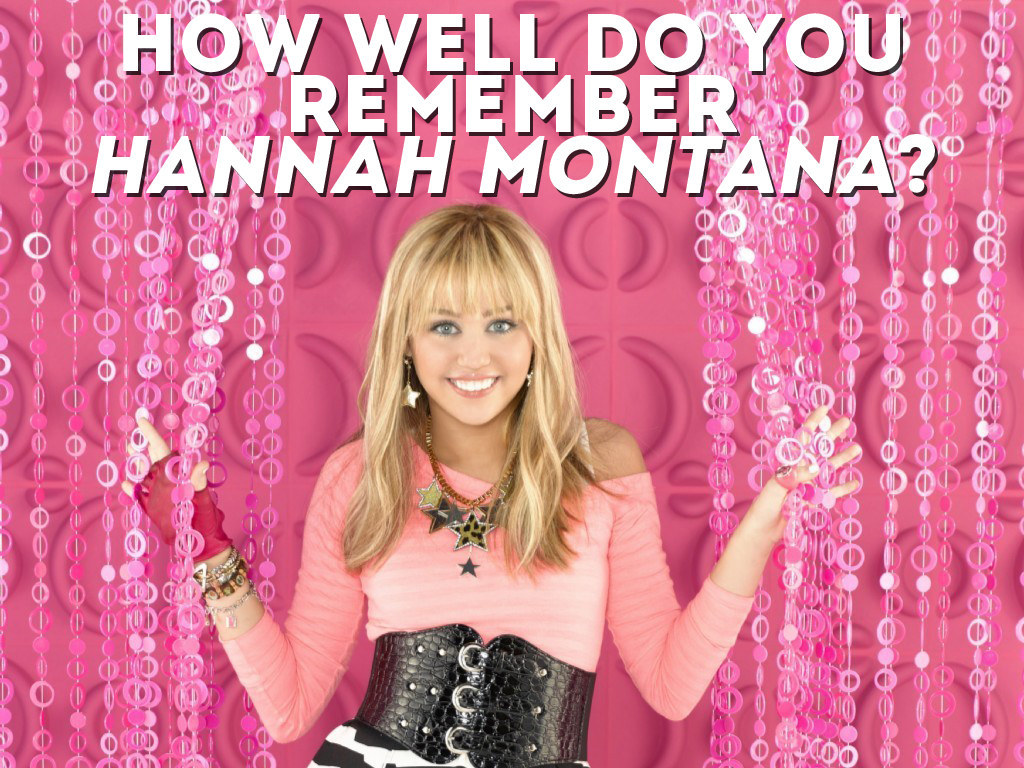 1.

Which season was also called Hannah Montana Forever?

Season 4, the final season of the show, was also known as Hannah Montana Forever.

Via Disney

2.

What grade were Miley, Lilly, and Oliver in when the show started?

They were in 8th grade at the beginning of the series!

Via Disney

3.

Miley's character was originally going to be named what?

Before Miley Cyrus got the part, the main character was named Chloe Stewart!

Via Disney

4.

What year was Hannah Montana: The Movie made?

The movie was made in 2009!

Via Disney

5.

When did Lilly and Oliver start dating?

They began dating in Season 3, Episode 13 and continued dating until the end of the series.

Via Disney

6.

How much older than Miley is Jackson?

Jackson was born in 1990, and Miley was born in 1992!

Via Disney

7.

What high school does Miley go to?

Miley, Lilly, Oliver, Jackson, and Rico all attended Seaview High!

Via Disney

8.

What was the name of Miley's godmother?

Miley's godmother was named Dolly, and she was played by Dolly Parton!

Via Disney

9.

Who are the popular girls that Miley and Lilly hate?

Amber and Ashley were the most popular girls at school!

Via Disney

10.

Where did Miley live before she moved to Malibu?

Miley was born and raised in Tennessee before moving to California!

Via Disney
This post was created by a member of BuzzFeed Community, where anyone can post awesome lists and creations.
Learn more
or
post your buzz!