Vegemite: it's an Aussie staple.
Whether it's the filling in your sandwich, the spread on your toast, or something you dip your crackers in, Vegemite is seen as a national treasure.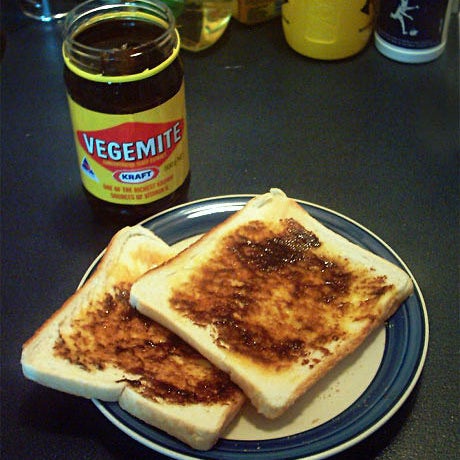 But the time has come for a hard truth to be told. Vegemite is really NOT THAT GREAT.
In fact, it's pretty damn disgusting.
It's a brown, yeasty, salty spread, that people actually eat. BUT WHY?!?!
It does NOT put a rose in every cheek.
WHY ARE YOU ADDING IT TO SACRED, PRECIOUS, DELICIOUS CHOCOLATE?!?!?
How on earth do people actually eat SPOONFULS of it?
Most importantly, why do all the kids in the ads look possessed?
Is he OK? Like, he's not really selling it well.
It's time to stop judging or ridiculing those who DON'T like Vegemite. Sorry to break it to you, but we're the ones with the normal tastebuds.
So to all those out there who aren't team Vegemite, remember - you're not un-Australian. You're not weird. And you are not alone.