The Logies are always full of weird and wonderful moments, but things turned strange when One Direction's Niall Horan decided to tweet this to Shane Warne and Brendan Fevola.
I mean, what??
?!?!?!???!?!??!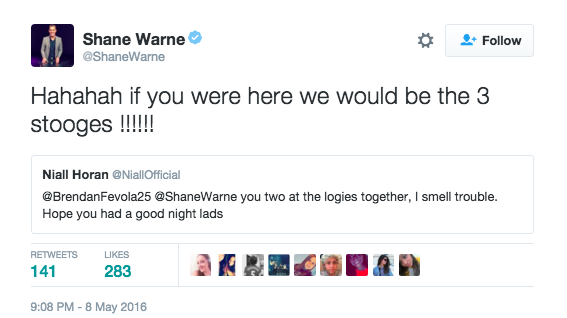 Honestly, this whole exchange is just too weird.
Other people were quite confused also.
Valid points were raised.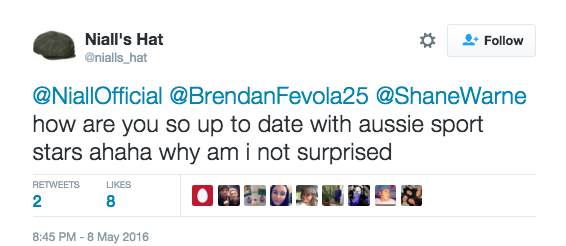 And we were left wondering what could have been...
And of course, there were those who didn't give a flying fuck about Shane or Brendan, or the Logies for that matter.