Some People Got Confused After Noni Hazlehurt's Induction Into The Logies Hall Of Fame
That was one long eulogy... I mean induction.
Australian star and true icon, Noni Hazlehurst was rightfully inducted into the Logies Hall of Fame on Sunday night.
However people couldn't help but notice the touching induction kind of sounded like a eulogy.
Like, actually, some people were getting worried though.
Thankfully, all was OK in the world.
Ever the queen, Noni herself couldn't resist getting her own dig in.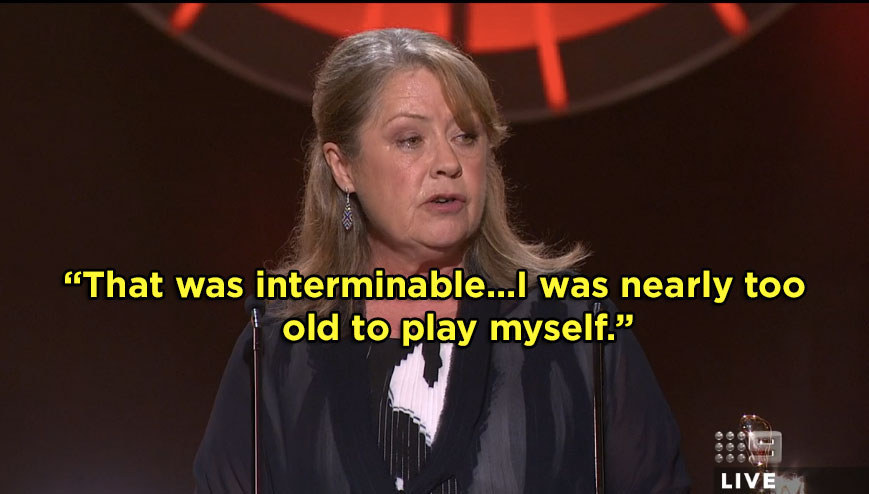 Congrats Noni!