Last year, Married At First Sight caused massive controversy when a "boys night" episode aired, which depicted some pretty gross behaviour by the grooms on the show.
The episode and aftermath left many viewers upset.
Despite the controversy of the year before, last night the show aired another episode depicting a "boys night". Once again it highlighted some disgusting behaviour amongst the grooms as they talked about wife-swapping, who's wife was the "hottest", and if any of the wives had "hot mums".
Needless to say, viewers were not impressed.
Australian writer and comedian Rosie Waterland also called out the show, stating women "are not objects to be commodified and traded".
And people were angry at Channel Nine for airing the footage.
Notably, one of the grooms, Patrick Miller, slammed the other men on their behaviour, saying it was "disrespectful".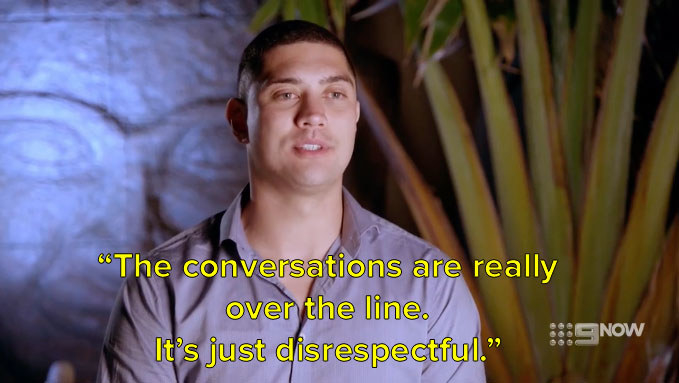 The groom at the centre of the controversy, Dean Wells, later uploaded (then deleted) an Instagram post, shifting blame onto producers for the behaviour depicted. He also said footage of Patrick participating was cut from the episode.
The show is now promoting tonight's episode, where the women "find out" what was said about them.
BuzzFeed has reached out to Channel Nine for comment.