Twitter user Edge recently discovered the official KFC account is following only 11 people... five Spice Girls and six guys named Herb.
Yep. We see you KFC. We see you.
Users were quick to commend the cleverness.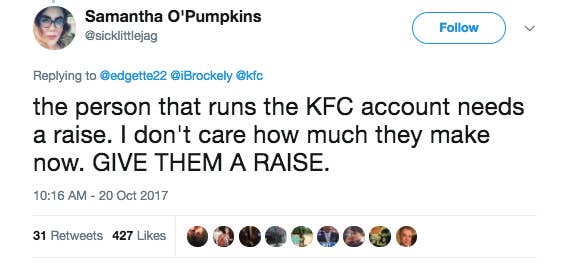 And maybe a slight secret was revealed?
However, one of the chosen Herbs did tweet about it a month ago.
Well played, KFC. Well played.