1. Instead of Nick and Vanessa Lachey, the Aussie version would be hosted by Matty J and Laura Byrne of Bachie fame. 

2. When the question "Is love really blind?" would be asked, one of the potential grooms would absolutely make a problematic joke about getting blind. 
3. The blind dating part of the show would be filmed on the Gold Coast where they filmed The Bachelors, and the honeymoons would be in Fiji. 
4. Some guy would definitely try and do a shoey instead of drinking out of the classic gold wine goblets.
5. The standard intro for getting to know each other in the pods would be "Hey, how's it goin'?"
6. And instead of having deeply emotional chats in the pods, there'd be more talk about how shit the weather is in Melbourne and how much it sucks driving in Sydney.
7. Continuing on with the classic Aussie repressed feelings, no man (or woman probably) would ever drop the L-bomb before meeting face-to-face.
8. And proposals? While the Americans like to talk in deeply emotional monologues, the person proposing on the Aussie version of Love Is Blind would probably just say, "Hey, wanna give this a crack in the outside world? All good if not." 
9. If someone rejected a proposal, the rejectee would probably just mutter "No wukkas" as a response.
10. And if someone accepted, there'd be a relieved "Thank fuck" whispered from the other side of the pod.
11. Upon meeting face-to-face, a contestant would 100% refer to their new spouse as "a good sort". 
12. If there were contestants unhappy with each other's behaviour, you could guarantee someone would be called a C-U-Next Tuesday at some stage in the experiment.
13. Instead of romantic honeymoon Mexican dates with margaritas, one guy in Fiji would do a Michael McCormack (drink too much kava and have to be escorted out).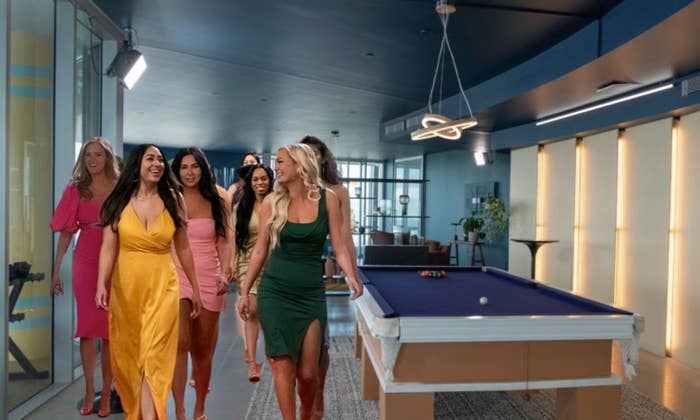 14. At least 80% of the men would refer to their new fiancés as "the misso" or "the missus". 

15. And at least 80% of the women would state that they're worried their new fiancé's lack of ability to express emotions or vulnerability will impact the future of their relationship. 
16. The couples would move to/settle in Sydney to explore their relationship before deciding whether to tie the knot. 
17. The bucks night would be held at Aurora or Cheers in Sydney and the boys would just sit there and bond over watching the footy. 
18. And the girls would do a boozy brunch at Sinaloa in Double Bay before hitting Ravesis for a night of chaos. 
19. There'd be a date challenge where the couples are all given a fake baby to take care of, because Aussie reality dating shows love throwing that in the mix as though it's Year 11 Exploring Early Childhood all over again.
20. The season would be produced by the same people behind Married at First Sight and Love Triangle. 
21. Any illicit unexplored connection chat between other matches wouldn't start face-to-face (e.g. like Micah or Kwame in Season 4), because Aussies suck at expressing their feelings.
22. Instead, it'd happen over a drunk DM slide after a night out in Bondi.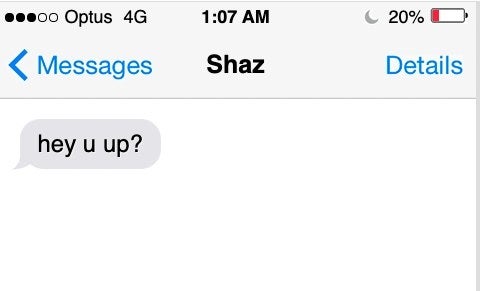 23. Intense arguments or heart-to-heart scenes would be filmed around the coastal walk so that couples could look pensively out to sea.
24. One couple would disagree about where to settle in the future because it'd involve one of them compromising and moving OTB (over the bridge). 
25. There'd be drama when one fiancé assumed her man wasn't coming home because he didn't contact her — but in reality, he was stuck on a Sydney train with no service. 
26. And there'd be another fight where one groom thought his misso was mad at him, but she was just really distracted by trying to catch up on never-ending episodes of MAFS.
27. The couples would shop for their new forever homes at Kmart and Bunnings. 
28. And they would constantly say "I'm falling for you" instead of "I love you" — at least until their wedding day.
29. The wedding locations would be Mrs Macquarie's Chair, the Opera House, Taronga Zoo, Luna Park, The Grounds of Alexandria, and some random fancy mansion in Vaucluse. 
30. Someone would walk down the aisle to "The Horses" by Daryl Braithwaite.
31. If there was a runaway bride or groom, Natalie Imbruglia's version of "Torn" would play in the background.
32. Following most Aussie reality dating shows, only one or two couples would decide to tie the knot in the end. 
33. While the rest start prematurely flogging their new teeth whitening sponsorships on Instagram.
34. At least three participants would try to start a podcast post-show. 
35. And lastly, another three would pop up on the next season of I'm A Celebrity... Get Me Out Of Here!