Everyone Is Traumatised By The Chocolate Bath Date On "The Bachelor" Australia
I never want to eat chocolate again.
On tonight's episode of The Bachelor Australia, Alex was rewarded the single date.
The two made each other a block of chocolate, then took it one step further: They decided to then have a chocolate bath.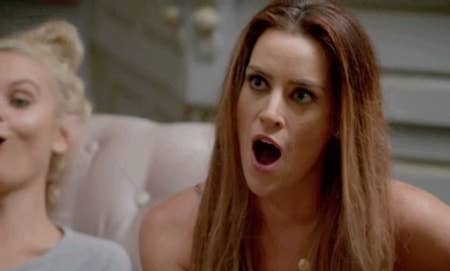 Needless to say, everyone was really, kinda horrified?
Like, it wasn't pleasant to watch.
And of course there were a couple Charlie and the Chocolate Factory jokes to be made.
I mean, at least Osher enjoyed it I guess.
Meanwhile, the rest of us are traumatised for life.