Overnight President Obama released his summer playlist, like, no biggie.
While there are many ~bangers~ on there, one thing in particular did stand out.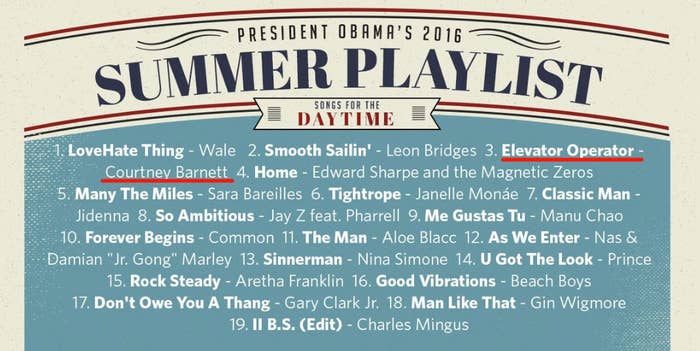 Yep, you got it, Obama listens to Courtney Barnett.
And obviously fans are pretty damn proud.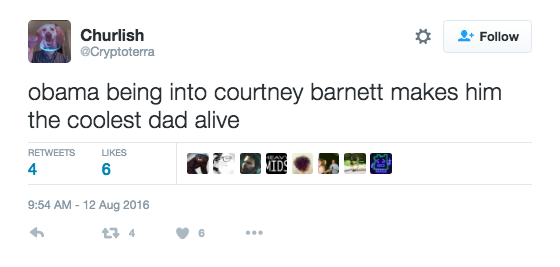 Not stopping there with the southern hemisphere love, New Zealander Gin Wigmore also got a shoutout for her hit "Man Like That".
Listen to the playlist here!