These Two Musicians Fell In Love And Now Want Australia To Legalise Same-Sex Marriage
"Marriage equality is just another thing to make young, queer people feel more normal, and more like everybody else."
Indie band Cub Sport have been doing the touring rounds on the Australian music circuit for years, and have made quite a name for themselves.
Oh, and two of the members of the band fell in love and are now engaged.
Hot off the release of their second album, Bats, we chatted to Tim and Bolan about coming out, falling in love, and the same-sex marriage debate.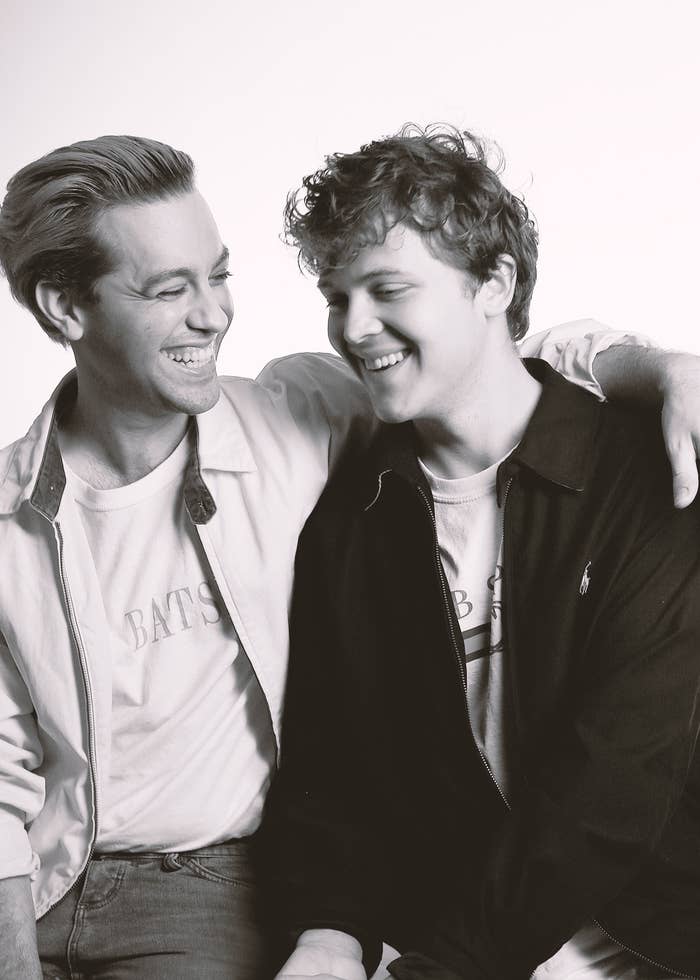 "We became best friends, and we were best friends for a long time. I think we were both experiencing the same struggles with our sexuality and we were both in a lot of denial for some time," Tim told BuzzFeed.
"I realised in the middle of 2015 that I was in love with Bolan. And a year later after we had been on tour for a couple of months he finally said something. So we came home, came out to our family and friends, and now we're engaged!"
Both Tim and Bolan grew up in a religious environment, which Tim says made him carry a lot of "self-loathing and shame".
Their 2017 song "O Lord" is symbolic of the way Tim grew up and how his life changed after coming out.
And naturally, the two would like to see Australia legalise same-sex marriage.
"By achieving marriage quality it'll be a big shift in society for the younger generation. It's just another thing to make young, queer people feel more normal and more like everyone else."
"It doesn't need to affect any heterosexual marriage. Nothing has to change that. Think of the children! But seriously!"
Bats is out now, and Cub Sport are touring nationwide in 2018.