1.
If one of you gets too drunk, it is the rest of the group's responsibility to confiscate their phone, get them a pint of water, and send them to bed.
2.
You must respect each other's craziness during revision time.
3.
Your friendship must always remain judgment-free.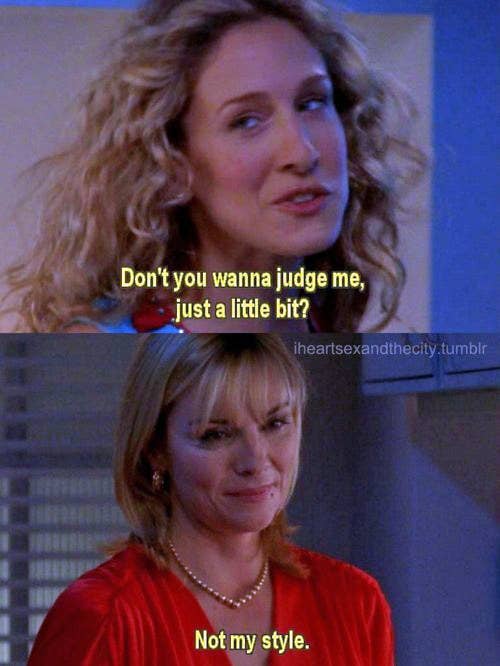 4.
Especially when it comes to the quantity of food you're capable of eating on a hangover.
5.
No conversation topic is off-limits for you guys.
6.
Conversations about which one of you is going to get married first are important.
7.
You all share pretty much the exact same sense of humour.
8.
And you all speak in the exact same way.
9.
In fact, you probably can't even remember the origins of most of your jokes.
10.
You know all of each other's most shameful secrets, including the ones you can't tell anyone else.
11.
You've witnessed each other's bad decisions on countless occasions.
12.
You've spent numerous days doing absolutely nothing together, which means you know how to have fun in any situation.
13.
You're got your club routine down to a tee.
14.
But you know that pre-drinking is the best part of any night out.
15.
You're there for each other through every break-up, family argument, and work-based crisis.
16.
But especially the relationship dramas.
17.
And you're always called upon to act as a buffer when your mates get visits from awkward family members.
18.
You're stupidly excited for each other when you all start working your lives out.
19.
You've probably heard each other have sex at some point.
20.
Which means your relationship is pretty boundary-free.
21.
You support each other unconditionally.
22.
And you know that your friendship is going to last waaaaaay beyond university.