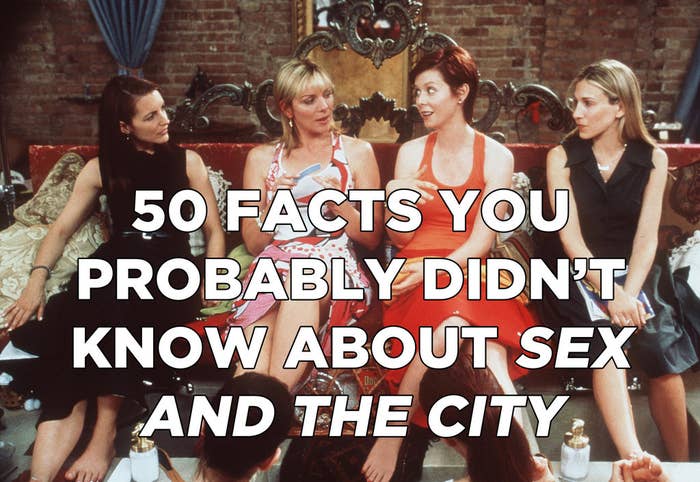 1. Sex and the City was based on Candace Bushnell's book, which comprised her weekly New York Observer columns.
2. Bushnell was paid just $60,000 for the rights to film those columns.
3. Sarah Jessica Parker, who played Bushnell's alter ego, Carrie Bradshaw, was the only one of the four main actresses whose contract stated that she would not appear nude on screen.
4. The tutu Carrie wears during the opening sequence came from a bargain bin. It cost $5.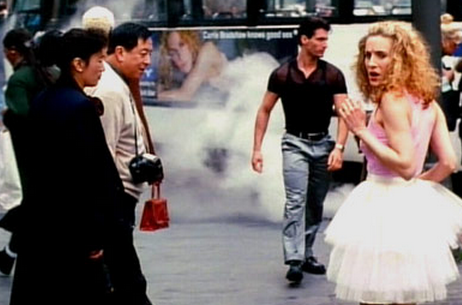 5. Cynthia Nixon is naturally blonde. She dyed her hair ginger to play Miranda.
6. Carrie was supposed to be brunette. Just 24 hours before the pilot was shot, producers changed their minds because Bushnell is blonde.
7. In the books, Charlotte's last name was Ross. It was changed to York for the TV series, in which she was played by Kristin Davis.
8. After Miranda and Carrie got cupcakes there, the Magnolia Bakery on 401 Bleecker Street became so popular it had to start employing a bouncer.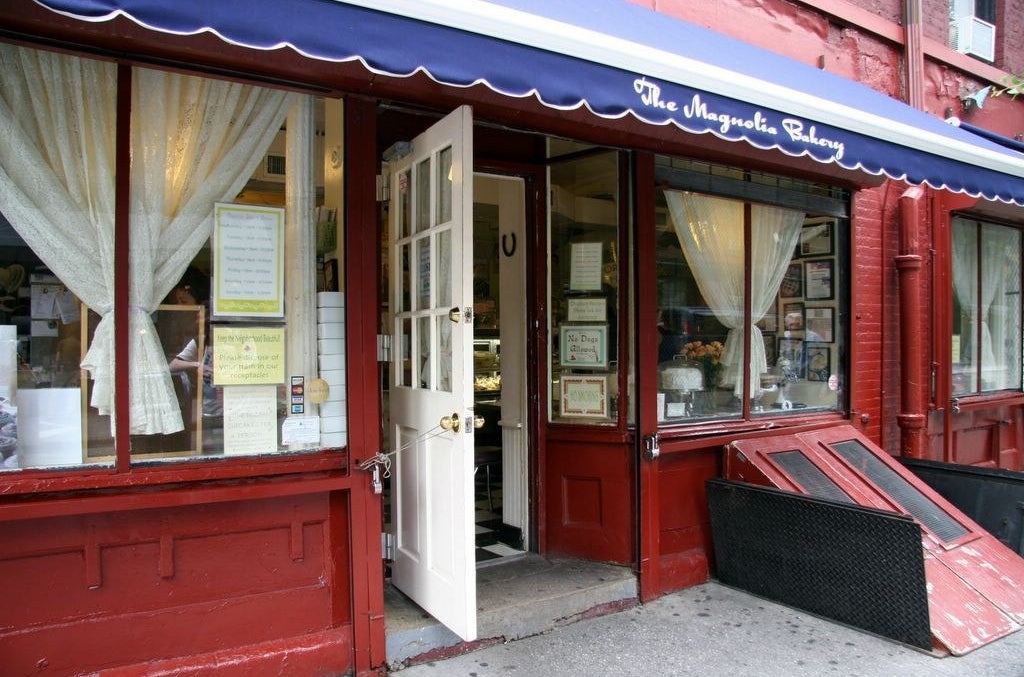 9. In the first movie, Carrie borrows Love Letters of Great Men from the library. This book didn't exist when the film was released. However, so many fans wanted to buy it that it was actually published.
10. While filming, Parker would spend up to 18 hours a day wearing heels as Carrie.
11. Parker spotted Carrie's medicine cabinet at a flea market before filming began. She didn't buy it, but later decided she'd made a mistake and went back – only to be told that it had been sold to "some TV show". When she showed up for filming, the medicine cabinet was there.
12. In the first movie, the note that comes with the Vivienne Westwood wedding dress was handwritten by Vivienne Westwood.
13. The red-haired boy who plays Brady in the film is the same boy who plays baby Brady in the TV series.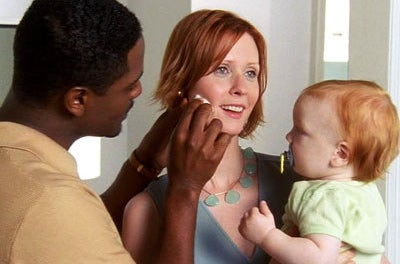 14. The doctor in the scene where Miranda gives birth is a real doctor.
15. Mr Big, played by Chris Noth, was inspired by the former magazine executive Ron Galotti, one of Bushnell's ex-boyfriends.
16. The fifth season only has eight episodes in it because Parker was pregnant in real life.
17. In 2012, the apartment Carrie lived in sold for $9.65 million.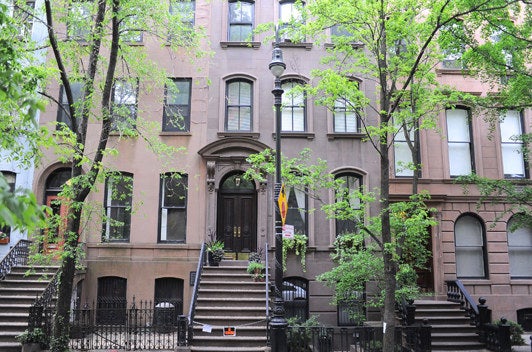 18. Matthew McConaughey's role in the episode "Escape From New York" was written for Alec Baldwin. However, Baldwin turned it down.
19. It was then offered to George Clooney. He also turned it down.
20. Next, it was offered to Warren Beatty, who also rejected it.
21. Only then was it offered to Matthew McConaughey.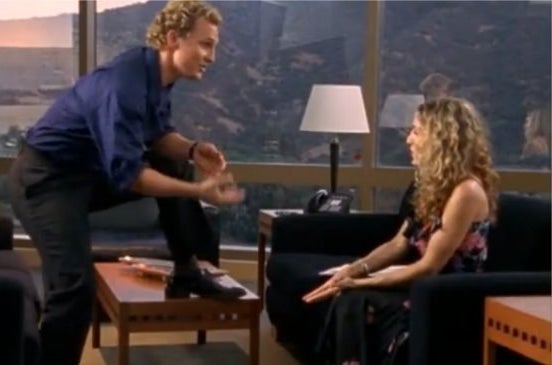 22. Carrie's address is 245 East 73rd Street, Samantha's is 300 Gansevoort Street, Charlotte's is 700 Park Avenue, and Miranda's is 331 West 78th Street. None of these addresses exist in real life.
23. Nixon doesn't have pierced ears. While filming, she always wore clip-ons.
24. Davis's grandmother never watched the show, because Davis thought she wouldn't understand it.
25. Natasha, Mr. Big's wife, always wears white. This is to convey that her personality is "vanilla".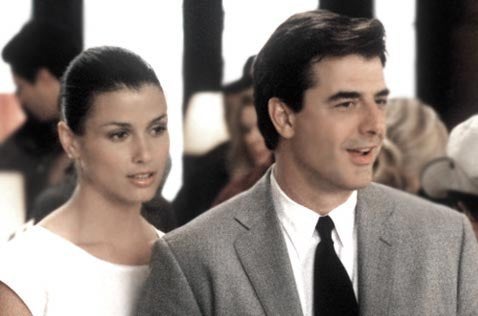 26. Kim Cattrall turned down the role of Samantha twice before being persuaded to take it.
27. Even when she was being shot from the waist up, Cattrall insisted on wearing heels. She said it made her feel more like Samantha.
28. In the first film, Carrie removes a book from a display in a book shop and replaces it with her own. That book is Lucia, Lucia by Adriana Trigiani, and it's about a woman who plans an extravagant wedding before being left at the altar.
29. In the second film, the girls arrive at Marrakech airport, not Abu Dhabi airport.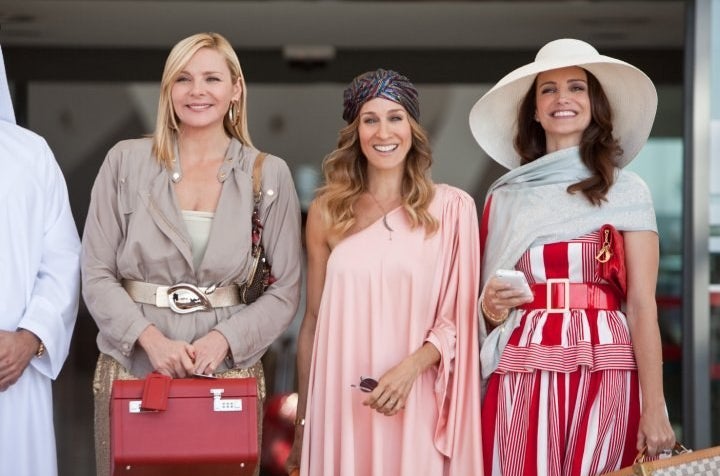 30. In the first film, Carrie and Miranda have a fight and talk about it in front of Carrie's house. In the background, there is an Indian cab driver nodding along silently. He is the same cab driver who was used in Season 2 when they had the "up the butt" conversation.
31. In the scene where Trey proposes to Charlotte, a fake Tiffany's window was used because Tiffany's wouldn't allow the real store to be filmed. However, a Tiffany's employee approved the fake one before filming begun.
32. Willie Garson, who plays Stanford, was set up on a blind date with Parker years before Sex and the City was filmed. They are close friends in real life.
33. Lots of the artwork in Aleksandr Petrovsky's home actually belonged to the actor who played him, Mikhail Baryshnikov.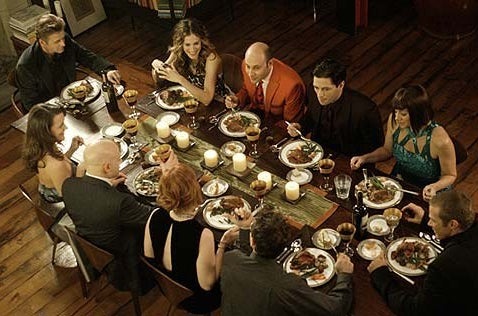 34. The music during the Carrie montage in Paris was written by Baryshnikov. It's the same music that Aleksandr played to Carrie on his piano in "The Ick Factor".
35. At the beginning of Charlotte's wedding, a Scottish funeral dirge is played. This is to symbolise Charlotte entering a bad marriage.
36. Victoria Beckham was offered a cameo role in the first film, but had to turn it down due to scheduling conflicts with Spice Girls tour rehearsals.
37. The first dog who played Pete was scared of John Corbett, so they had to get a new dog.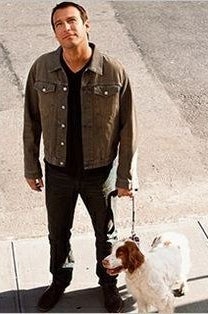 38. The pre-nuptial agreement that Bunny makes Charlotte sign was written by a real lawyer.
39. The bit of Brady's umbilical cord that Miranda's cat plays with is actually a piece of beef jerky.
40. Filming of the very last episode, "An American Girl in Paris – Part Deux", finished four days before it aired.
41. There's a continuity error in the opening sequence. The bus that splashes Carrie is full of passengers when it passes, but after the camera closes in on Carrie, it appears empty.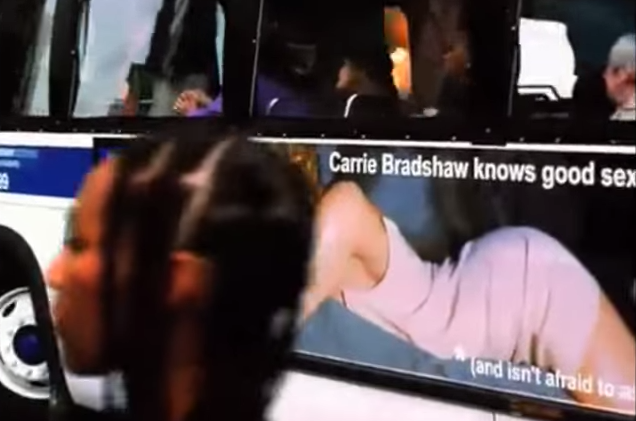 42. In 2001, Parker became an executive producer of the show. Her subsequent pay rise meant she earned $3 million per episode.
43. The episode in which Berger breaks up with Carrie via a Post-it note was inspired by a real-life Post-it break up that one of the show's writers went through.
44. In the first film, Carrie has the same phone as she did in the TV series. To show how much time had passed, the producers stuck tape to it to make it seem worn.
45. When Samantha runs into Phoebe (played by Geri Halliwell) on the street, they talk about Soho House, which they're standing outside. When the scene was filmed, Victoria and David Beckham were actually inside the private members' club.
46. Until Season 4, Episode 12, Parker's name and the show's name were shown in front of the World Trade Center towers in the credits. After the 9/11 attacks and the towers' collapse, both appeared with the Empire State Building in the background instead.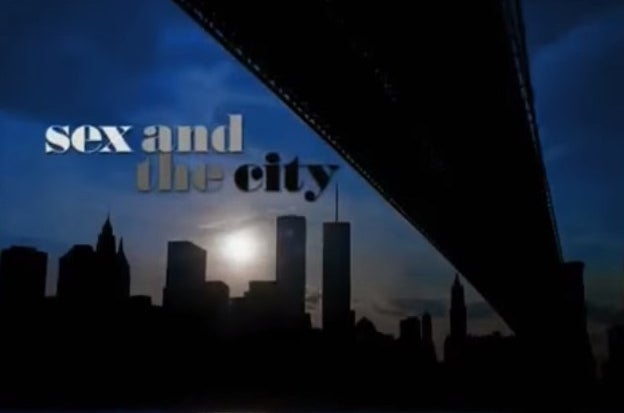 47. When Davis and Noth shot Charlotte and Mr Big's "I curse the day you were born!" scene in the first film, there was a fire drill at the Catholic girls' school across the road. A bunch of teenagers ran out of the building screaming, "We love you, Mr Big!" Noth turned around and said, "Shouldn't you be in school?" One girl apparently replied, "Abso-fuckin-lutely!"
48. None of the main four characters repeat a full outfit throughout the course of the TV show, until the final episode where Carrie wears a fur coat from the first series.
49. Carrie asks 92 questions in her columns throughout the series.
50. In the episode before she moves to Paris, Carrie writes, "Is it time to stop questioning?" This is her final question, as in the final two episodes she doesn't ask anything.