So last night, after giving us a truly epic VMA show, several of the show's biggest stars decided to come together for the ultimate power couple celebration dinner. Boy do I wish I could've been a fly on the wall for this iconic moment.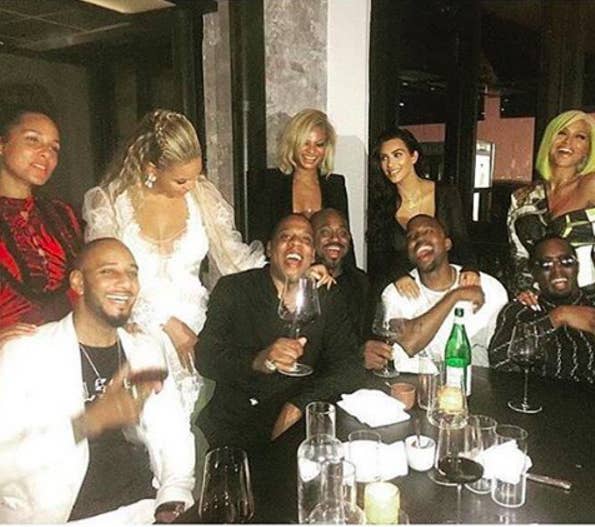 Like what do you think they even talked about?! Who picked up the check?! Did they split it?! There's so much to unpack!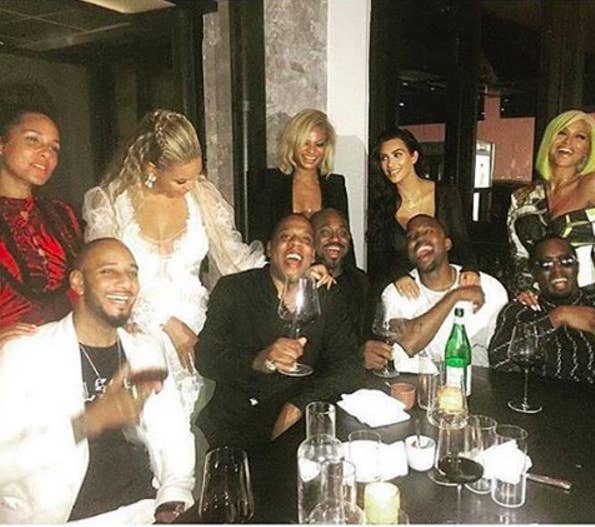 Like, LOOK at how happy Kimye are to be in the same photo as Beyoncé. Kim looked thrilled to be setting new group date goals.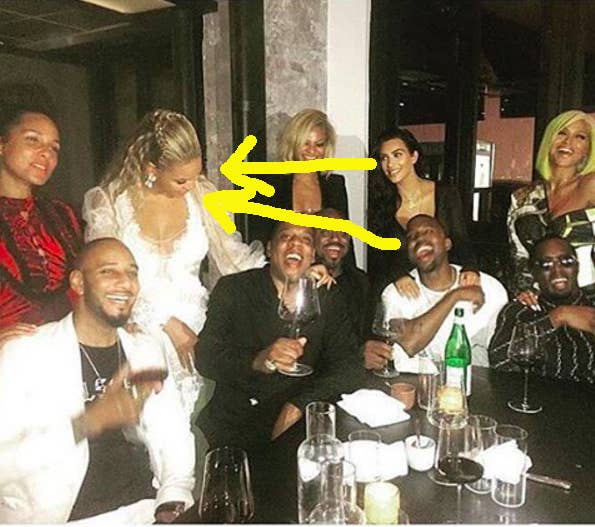 Meanwhile, Beyoncé seems like she's giving Jay the classic "I'm ready to leave when you are" look.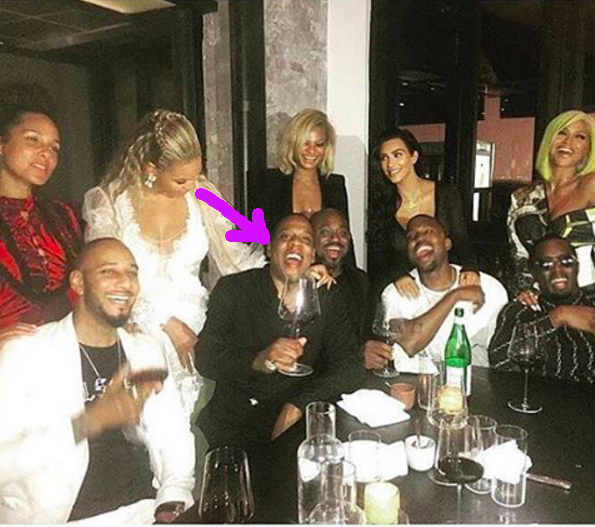 And everyone else in the photo just seems very happy to be...rich? Successful? In love? Not sure, but they look good, man.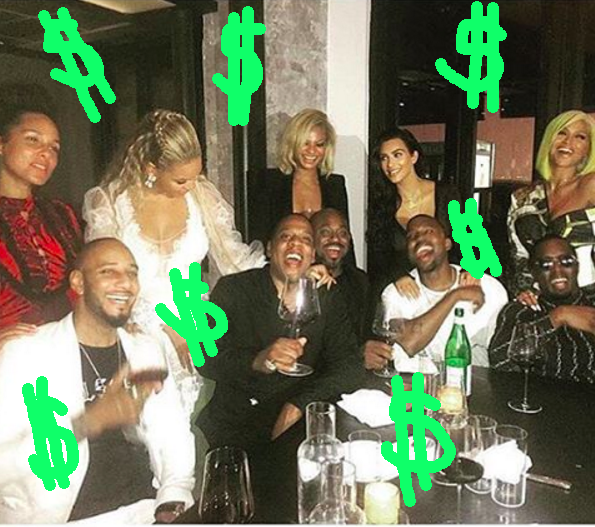 SN: Can we take a moment to appreciate the fact that the leaders of hip-hop are all wine drinkers? Didn't see that coming, but it makes me like them all more.
The sad truth is that we may never know the story behind this epic photo (or the relationships represented in it), but let's just be thankful that they blessed us with this photo. Plus, you gotta admit, all the couples involved make love and marriage look pretty darn cute.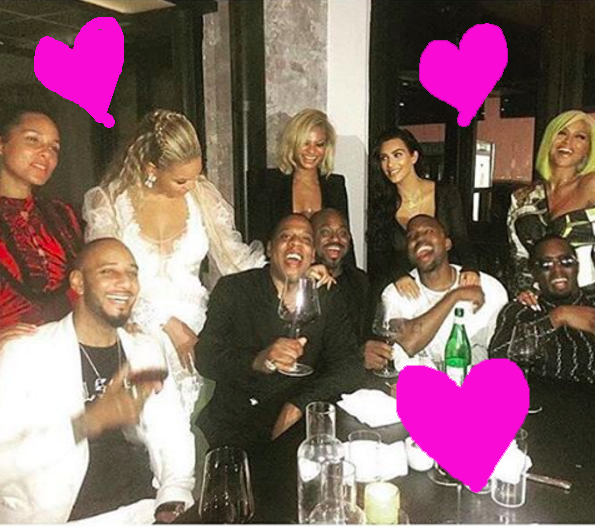 Wonder if Rihanna and Drake will get seats at the table next year...