#FlotusBars Is The Best Thing You'll See All Day
First Lady Michelle Obama made a "Go To College" rap music video and it left Twitter very inspired.
First Lady Michelle Obama teamed up with Saturday Night Live's Jay Pharoah to make a rap video about the importance of going to college and it's pretty amazing.
Mostly because FLOTUS reallyyy embraced the role.
In fact her performance was so good, it inspired Twitter to come up with more raps for her using the hashtag #FlotusBars.
There's this hilarious play on Drake's "Back To Back" diss track.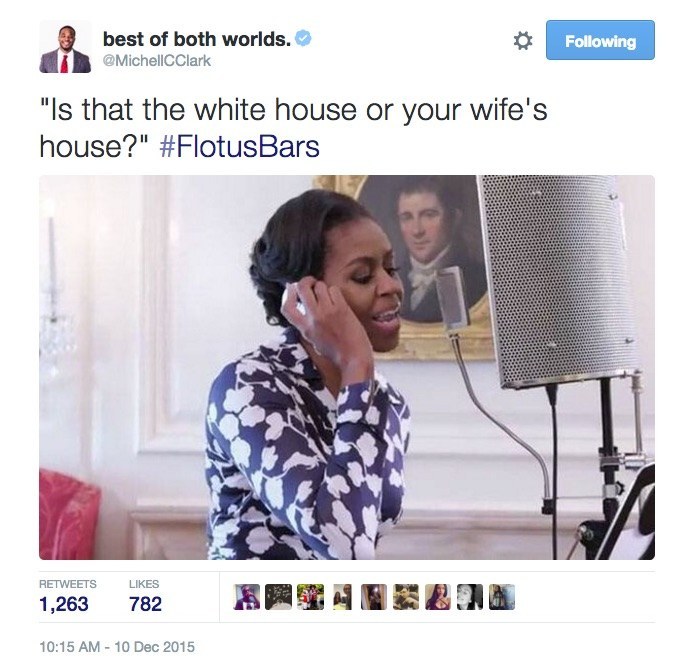 This fabulous rhyme.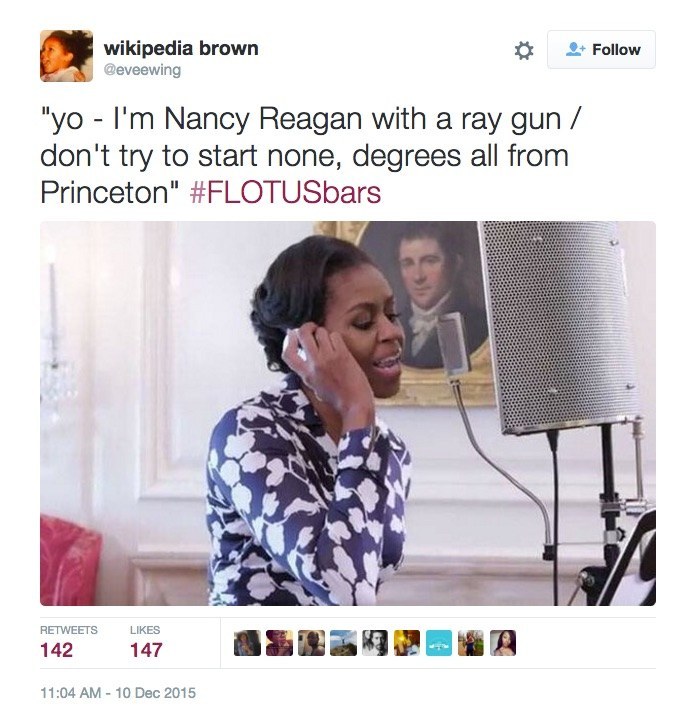 This "Hotline Bling" remix.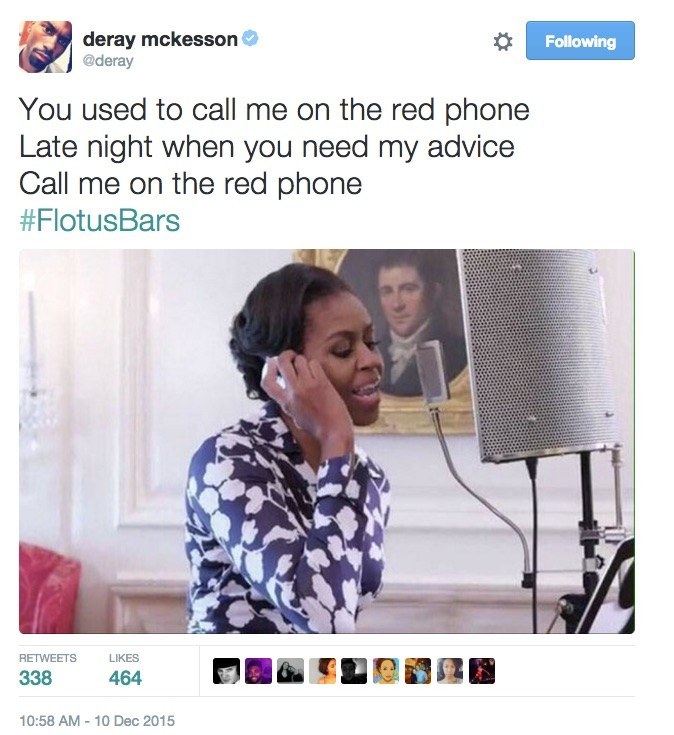 This timely play on words to the beat of Future and Drake's song "Jumpman."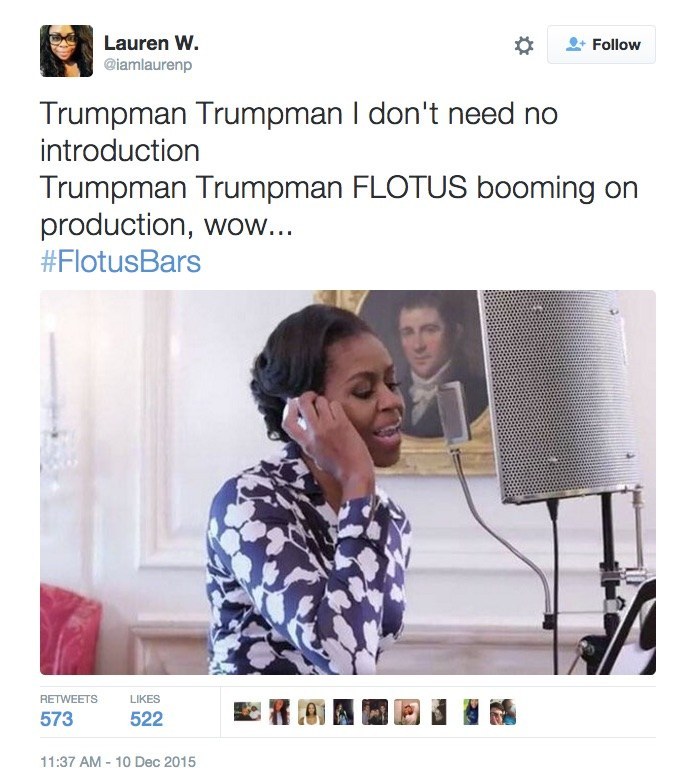 This clever plug of FLOTUS Let's Move campaign.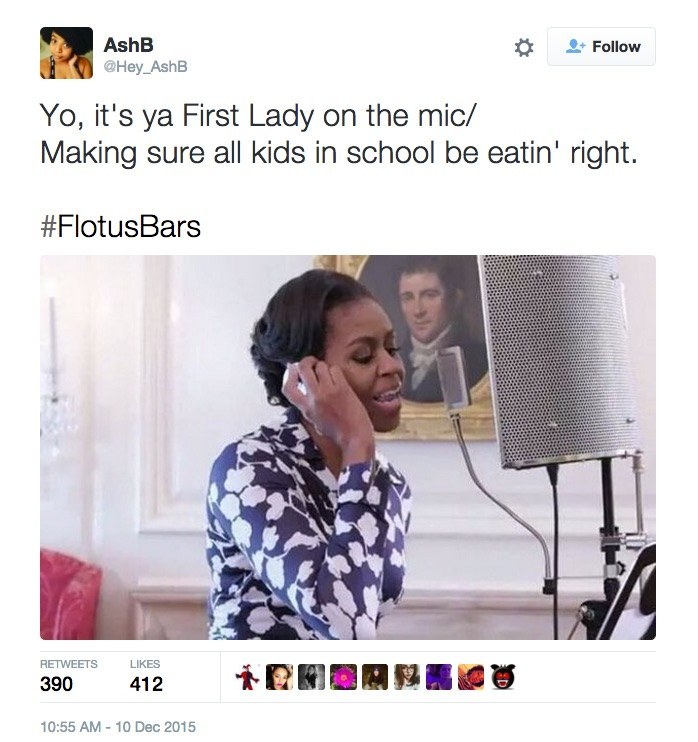 This fashionable take on an old classic.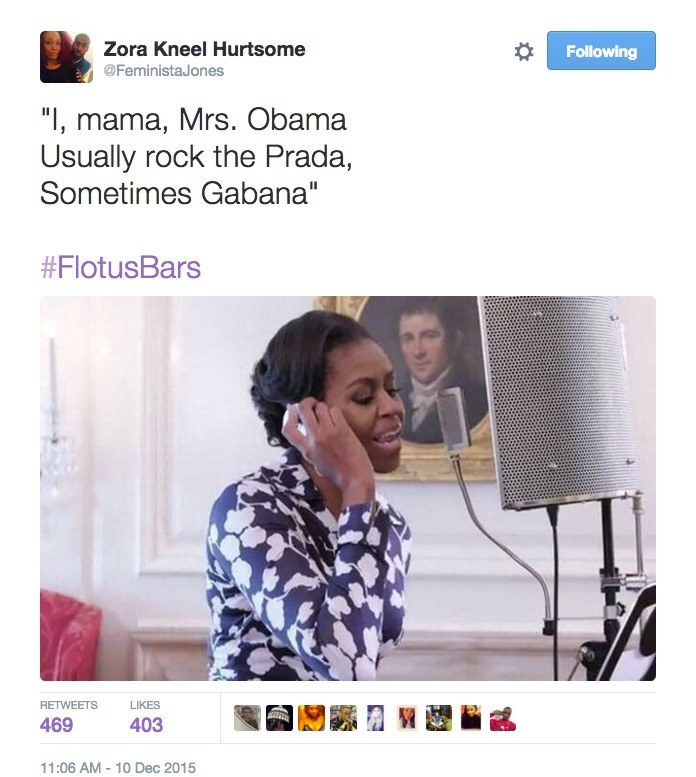 This great brag about her many degrees.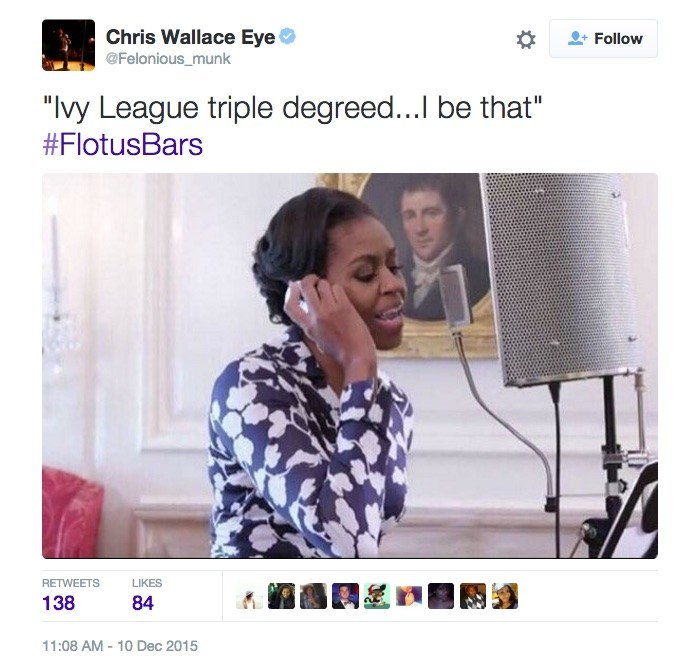 These excellent bars on America's excellent first family.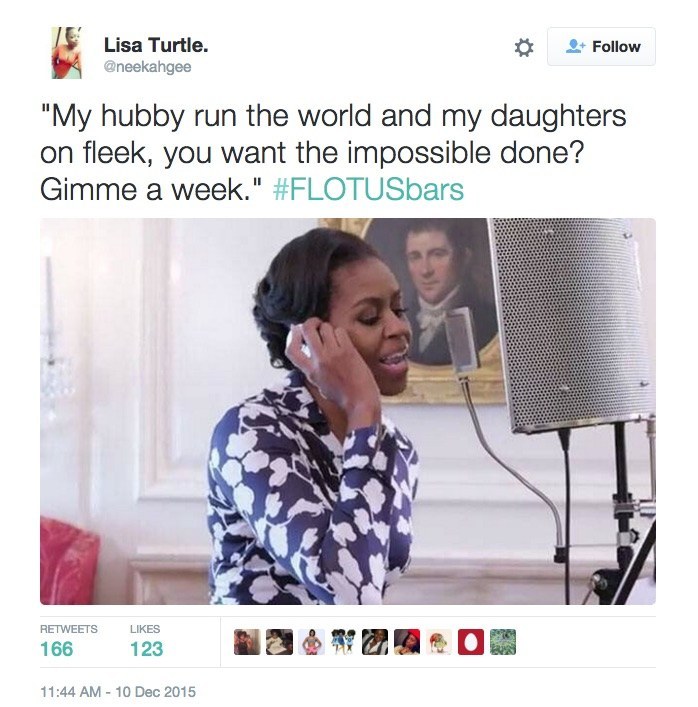 This shoutout to all her haters.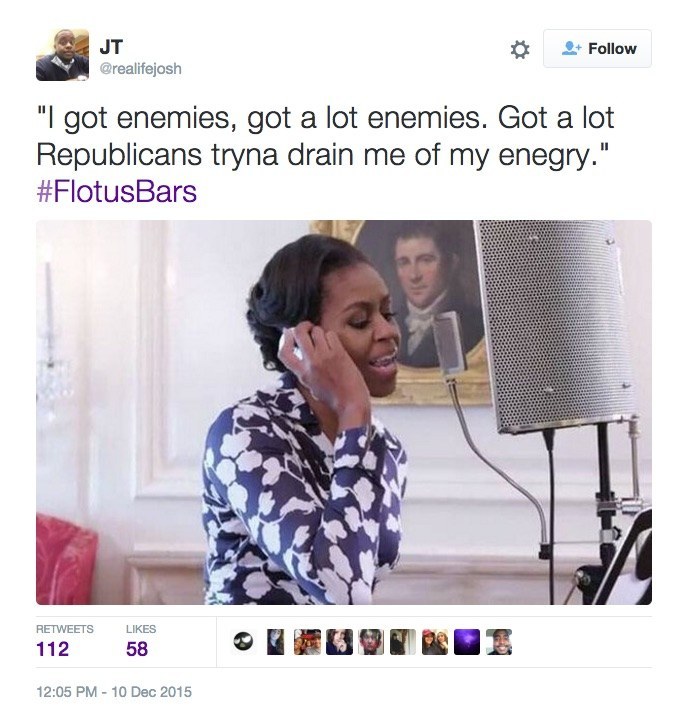 This perfection using Nicki and Bey's "Feelin' Myself" lyrics.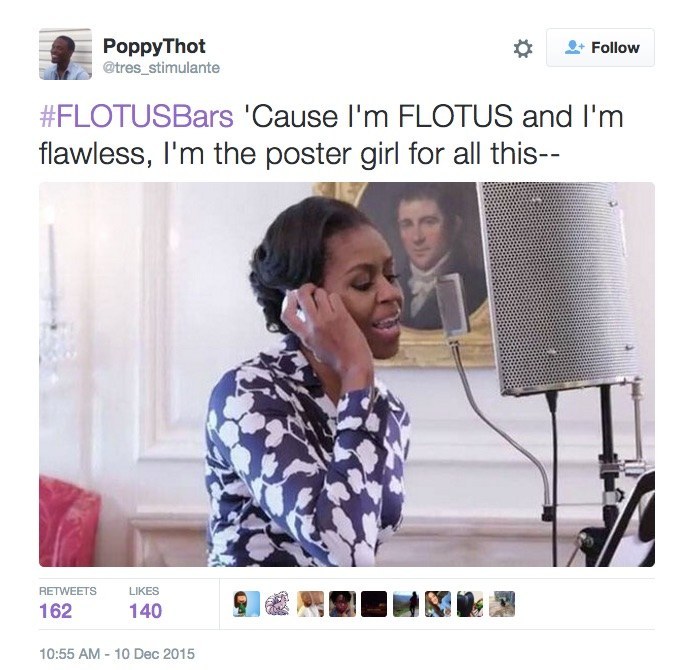 This necessary ode to Lil Kim.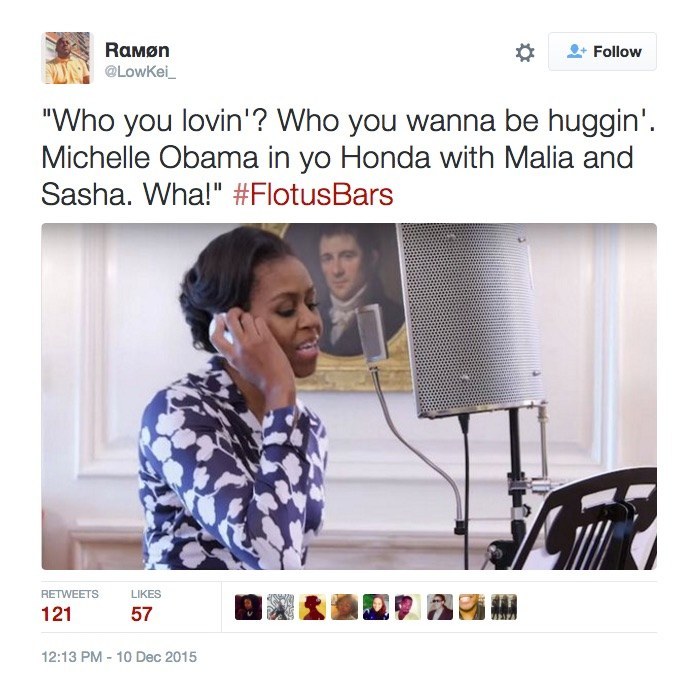 And this, because really an entire FLOTUS "Back to Back" remix could and should be done.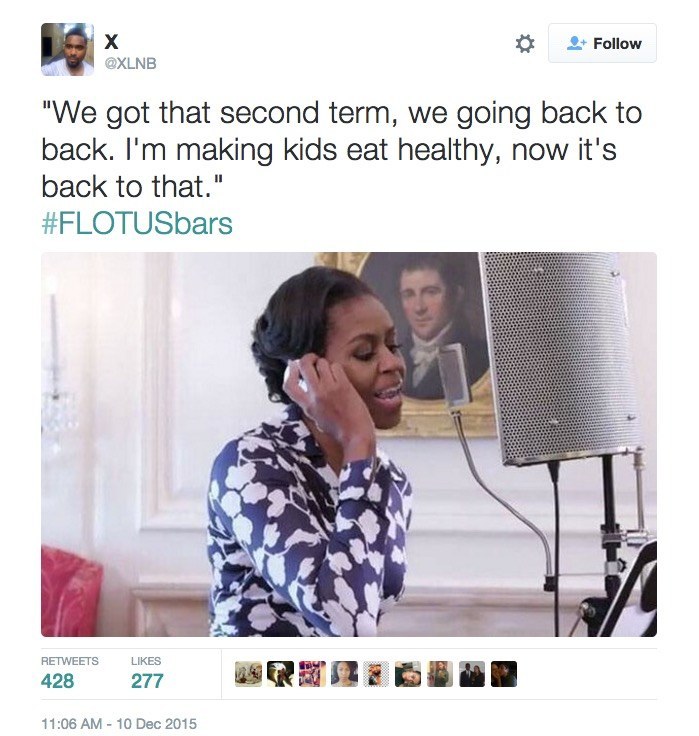 Here's to hoping all of these fire tweets encourage FLOTUS to get back in the booth and make another track.