SZA Pays Homage To Drew Barrymore In New Single
"Drew Barrymore" is here!
It's been nearly three years, but SZA is back with a new single from her upcoming album, CNTRL.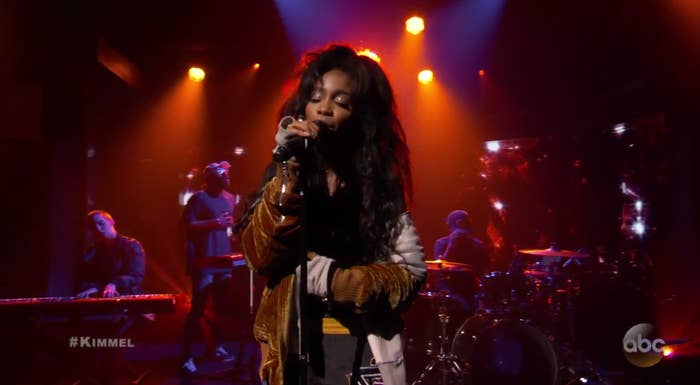 The name of her album was revealed last night as she took the stage to perform the new single "Drew Barrymore" during her late night TV debut on Jimmy Kimmel Live.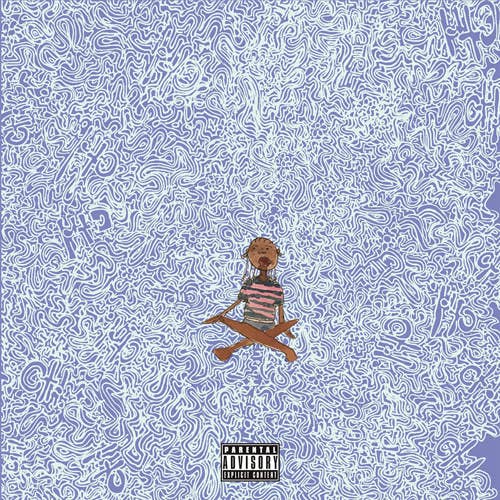 Much to her fans' delight, the track was also made available on iTunes shortly before the performance.

Many weren't sure if the singer was going to continue making music after she took to Twitter last year to express her frustration with her label TDE, which also represents Kendrick Lamar and Schoolboy Q.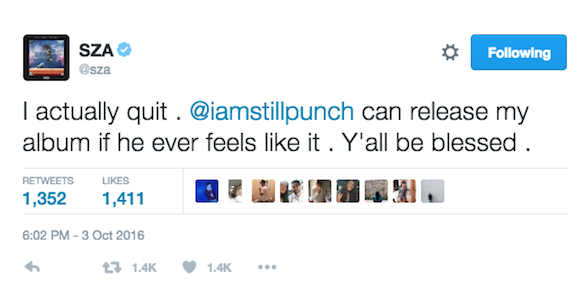 SZA clarified her statement during an interview with Complex in November, saying she and the label's co-president, Terrence "Punch" Henderson, had settled their communication issues and that there were more personal reasons that had her contemplating leaving music behind.
"I'll probably just do something different, something visual, probably film," she said. "I'm really frustrated, and I'm kind of over it. I have a lot of anxiety and there's a lot going on in my life."
For now, fans can at least look forward to CNTRL, which, according to Billboard, will also include yet-to-be-released tracks called "Temporary Lover" and a Travis Scott collaboration reportedly titled "Love Galore."
As for her part, Drew Barrymore has yet to comment on "Drew Barrymore." BuzzFeed News has reached out.