18 Very Good Things That Happened This Week
Oh, to be a squirrel eating nuts at a squirrel-sized picnic table...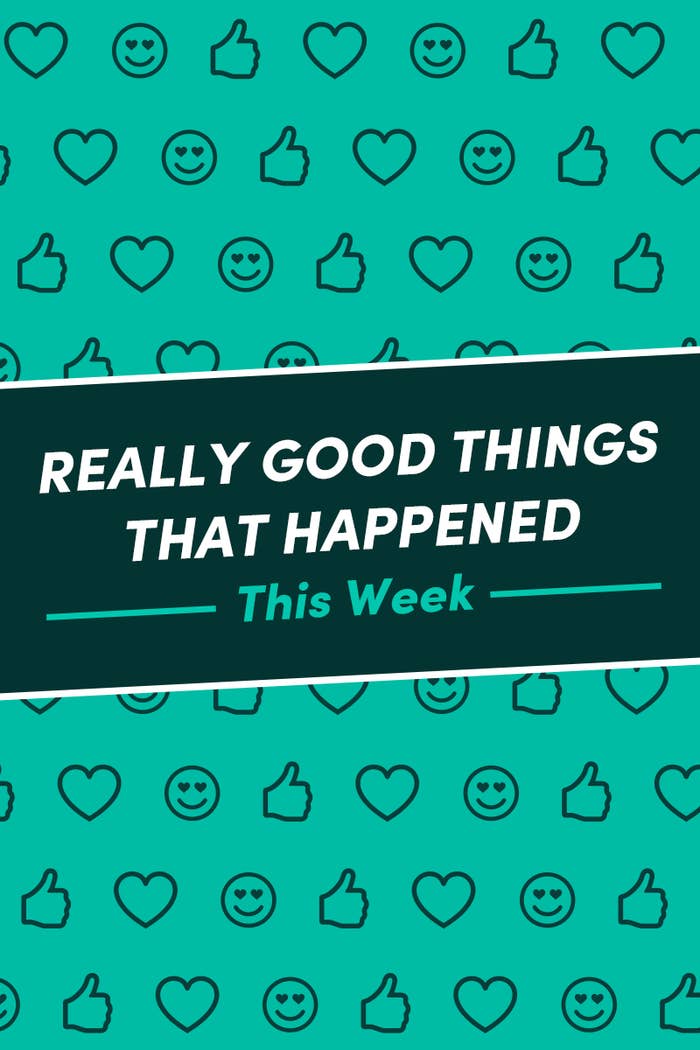 1.
This week, these social distancers made a picnic table for a new lil' squirrel friend:
2.
This couple found a nice workaround while being apart during quarantine:
3.
New York City — aka the US's coronavirus hot spot — came together (while apart) to cheer for essential workers and raise morale!!! 😭😭😭
4.
Ruby here gave some very nice pets!!!!!
5.
This boss turned herself into a potato on Zoom and, uh...couldn't quite figure out how to turn it off:
6.
JACK BLACK JOINED TIKTOK. I REPEAT: JACK 👏 BLACK 👏 JOINED 👏 TIKTOK!!!!!!!!! 👏
7.
These neighbors set up a different lawn scene every day, starring these large bears:
8.
This lil' cutie FELT 👏 HER 👏 LOOK!!!!!!!! 👏
9.
These kitters cuddled in quarantine!!!!!!
10.
THERE WAS A BABY SEAL(???) AT THIS DAD'S WORK!!!!!!!!
11.
These pups were set to roam free in a HUUUUUUGE empty aquarium:
12.
This cat wore THE 👏 H*CK 👏 out of this slipper!!!!!!!
13.
This dad pulled out all the stops for his petite dinner guest:
14.
This neighbor officially met Walter:
15.
This doggoli enjoyed some bouncy spins with his smol hooman on their trampoline:
16.
This guy absolutely KIIIIIILLED the "In the Air Tonight" drum/cabinet solo:
17.
The missing rolls of toilet paper were put to good use after all!!!
18.
And lastly, this DJ livestream was the only livestream worth livestreaming!!!!!!!!