1.
This lil' dogini got a very dapper DIY raincoat:
2.
This floofer got dressed for a glitter-drenched vacay in Ibiza!!!!!!!!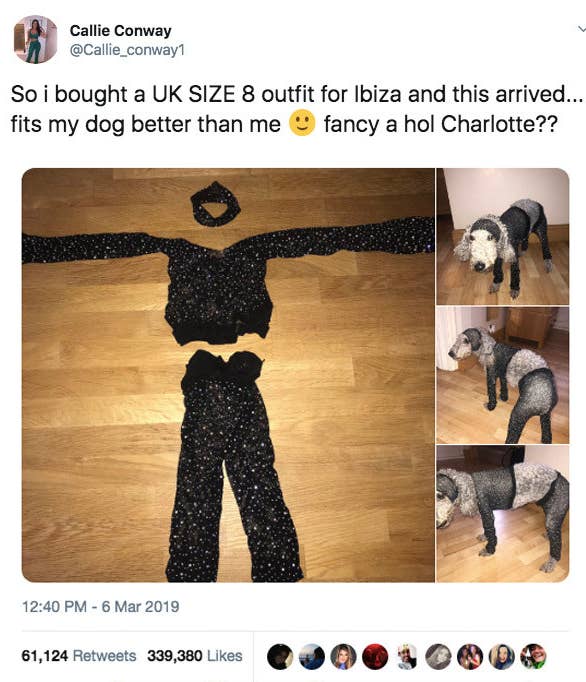 3.
This pupper simply went for a leisurely stroll:
4.
THIS HUNGRY BOYE JUST WANTED SOME MCNUGGIES!!!!!!!!
5.
This interspecies communication exchange occurred, baffling scientists and onlookers alike:
6.
And the cultural epidemic of cheesing took over our furry frens!!!!!!!!
7.
HE DANCE!!!!!!!!!!!
8.
This microboye did THAT:
9.
This pupperoni got tucked into bed with several layers for EXTRA. SNUGGLY. SNOOZLES.
10.
This boofer sipped on some Yee Yee Juice™:
11.
This golden got h*ckin' BAMB**ZLED!!!!!!!!!
12.
Roxy here sported a very ~stylish~ and ~practical~ hat on this chilly day:
13.
This boyo made his way downtown, walked fast, doggos passed, he was Homeward Bound:
14.
And lastly, this guard boye worked very hard and served as a weekend #mood for all of us: