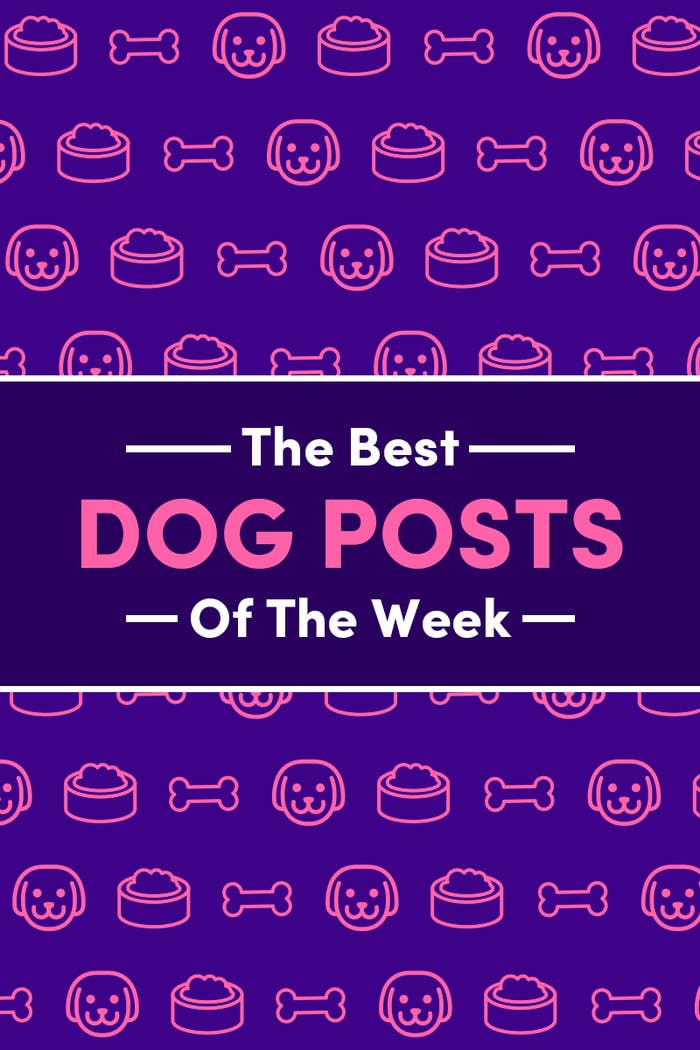 1.
This week, while their hooman was social distancing because of the coronavirus, this pupper was promoted to the coveted role of Hot Cheeto Messenger:
2.
This lil' corgini got into some jam, *NOT* a crime scene:
3.
This lil' Italian luv did some yoga:
4.
HE 👏 CELEBRATED 👏 HIS 👏 TREAT!!!!!!!!! 👏
5.
This bull boye absolutely BODIED this trash can!!!!!!
6.
He had ENOUGH!!!!!!!!!
7.
The Atlanta Humane Society let its puppies roam free in the Georgia Aquarium!!!!!!!!! 😍😍😍
8.
These guys bonded over who to bark at while social distancing:
9.
Mac here misplaced his ears but eventually found them!!!!!!
10.
This corgo longed for the old days of being carried in a backpack on public transportation:
11.
THIS 👏 FLOOF 👏 DEMANDED 👏 TO 👏 BE 👏 PETTED!!!!!! 👏
12.
He flipped, flapped, and indeed, flooped:
13.
He wiggled — and I mean, like, WIGGLED!!!!!!!
14.
King here showed off his bed, aka his ~sanctuary~:
15.
And lastly, this parent found a picture of an old friend in an unlikely place: