Good morning, all. This was not the post I was expecting to write today, yet here we are!
So, as I'm sure you're aware, Miss Taylor Swift released "All Too Well (10-Minute Version) (Taylor's Version)" last week and seemingly set the world on fire — namely the world of her ex, Jake Gyllenhaal.
Since J*ke Gyllenh**l is currently off somewhere crying and throwing up, a lot of folks are waiting for him to speak out on the resurgence of "All Too Well." Well, I think he just did...
Well, in Ms. Fluffle Stilt Skin's post (on Nov. 16, 2021, let the record show), the cat — *sigh* — seemingly addressed the situation.
"MEOUCH - y'all need to calm down and stop cyber bullying," the cat wrote in the caption.
However, Ms. Fluffle Stilt Skin herself later denied the claim that she belongs to Jake Gyllenhaal...unless it's all a silly little game?!?!?!?!??!
If it turns out Ms. Fluffle Stilt Skin really IS Jake's cat, then this wouldn't be the first time Mr. Gyllenhaal has used her account to release a public statement — or endorse a political candidate???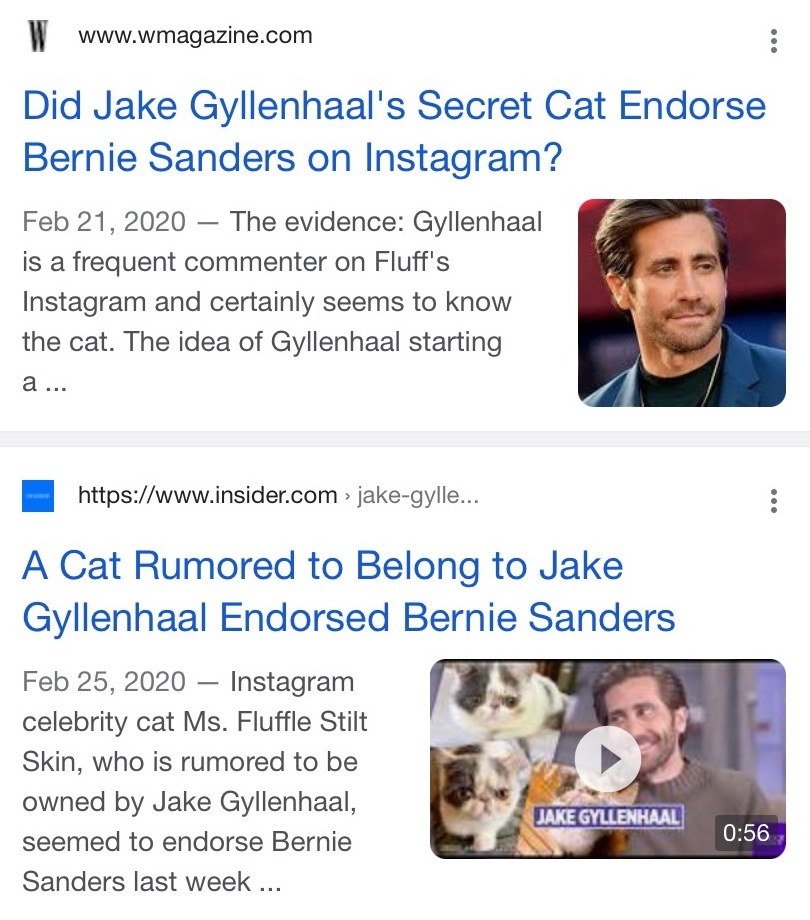 Regardless, Swifties seem pretty convinced, as they've found the account and have since taken to the comments:


Ms. Fluffle Stilt Skin/maybe Jake's anti-cyberbullying statement was released right after another Taylor ex, John Mayer, shared screenshots of a rather enlightening DM conversation he had with a Swiftie.
Regardless of whose side you're on, cyberbullying is never okay. A meme or two, sure, but let's keep things light, people.
But still, I wonder if Taylor's cats, Meredith, Olivia, and Benjamin, will have anything to say...?
Anywho, I choose to believe that Jake Gyllenhaal really did just make a public statement on his cat's Instagram. What a world we live in! *goes back to streaming ATW10*