I'm sick and tired of seeing us lower our standards for extremely mediocre, if not subpar, men.
We practically swoon if a guy in his twenties has a bed frame. We laugh at their "jokes" that are really just them quoting a movie badly. We romanticize Trader Joe's cashiers just because they treat us with kindness and offer genuinely great customer service. It's sad!
Listen to me now and listen close: You deserve more. We all deserve more. We all deserve Doug Emhoffs.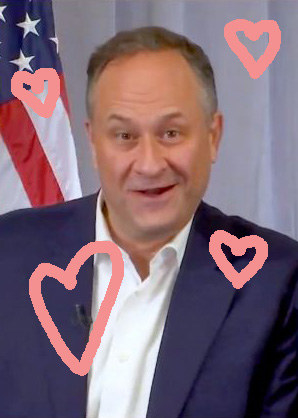 If my man doesn't have a sticker of my face on his iPhone*, I DON'T WANT HIM!!!!!!!!!!!
Get you a shman who looks at you the way Doug looks at Kamala while she holds up her merch!
*heart and ovaries simultaneously explode*
Like it literally gets me all h*t and b*thered when a man knows how to step the f*ck back and LET 👏 HIS 👏 QUEEN 👏 SHINE!!!!!!! 👏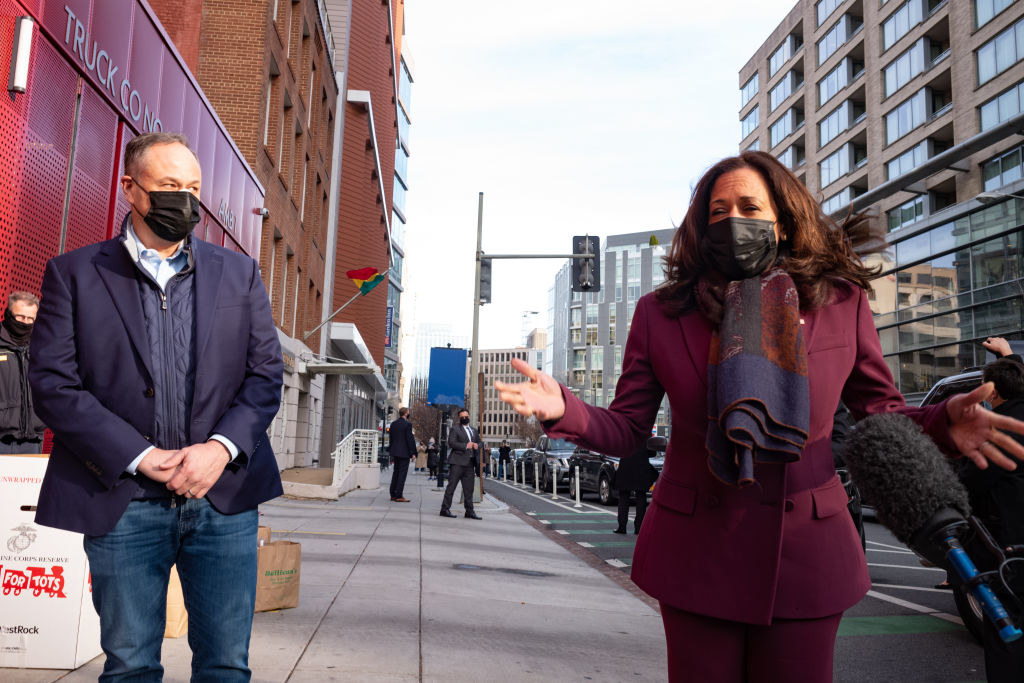 And look at KING DOUGIE ON HIS INSTAGRAM HUSBAND SH*T!!!!!!!!!!!!!!!!!!!! 😍😍😍 Loving, supportive, and PROUD!!! REAL KING BEHAVIOR!!!!!!!!!!!!!!
In all seriousness, I genuinely think Doug Emhoff's project should be getting more men into therapy!!! It's only right!!!!!!!
Now repeat after me, girlies: "I will no longer settle for men who don't give ✨Doug-Emhoff-Second-Gentleman✨ energy to my ✨Madam-Vice-President-Kamala-Harris✨ energy."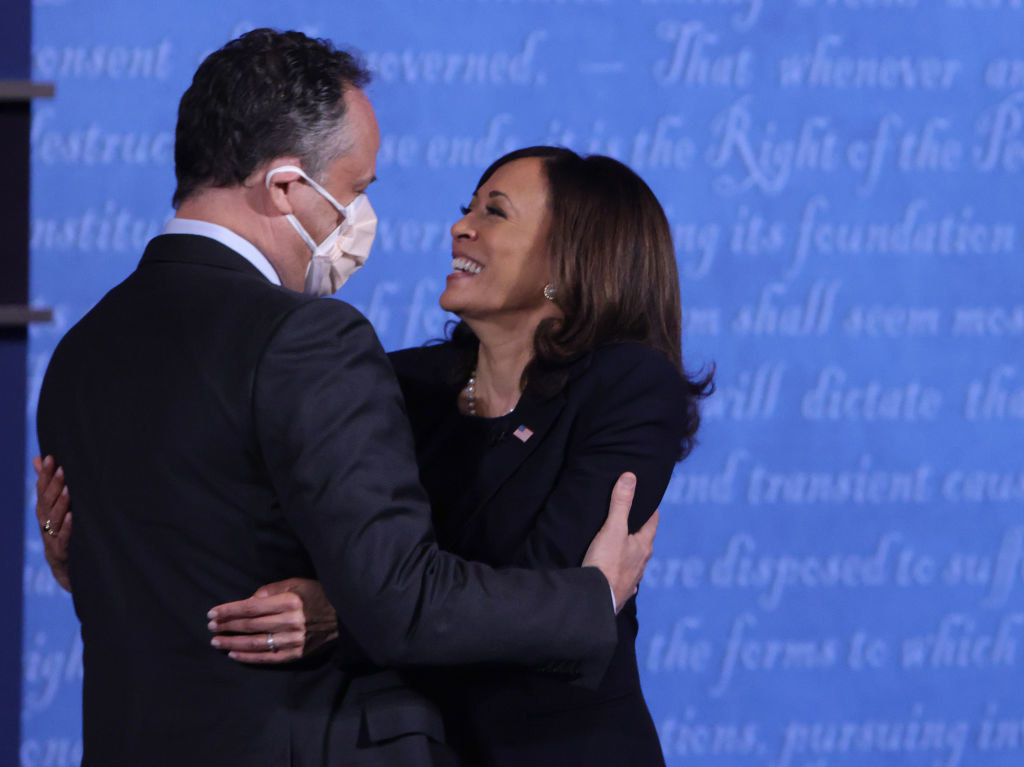 It's 2021. If you're not dating a Doug Emhoff, CUT 👏 HIM 👏OFF!!!!!!!!!!! 👏