1.
This handsome boye dressed up to make a good first impression on his new brother!!!!!!!!
2.
This fur-baby posed with her biological baby!!!!!!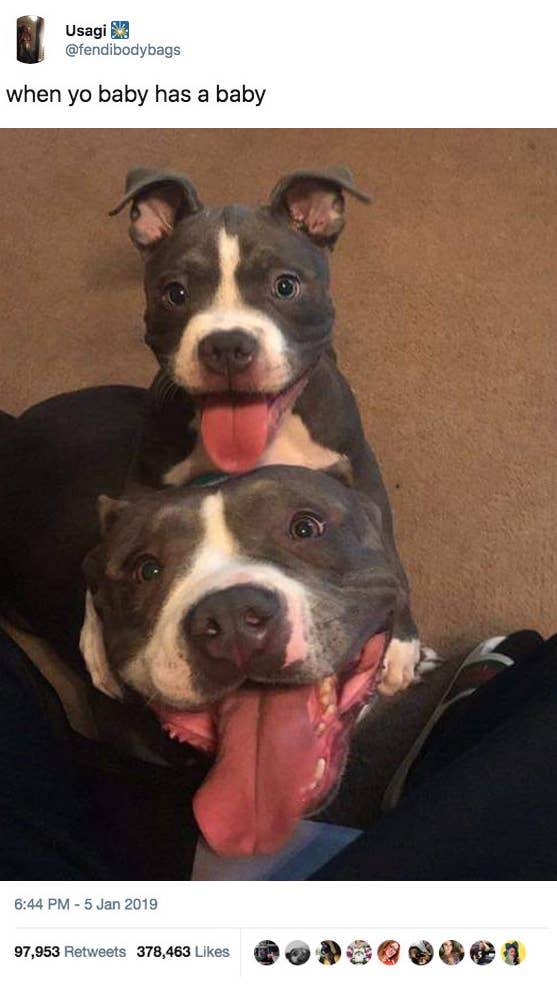 4.
This happened:
5.
This Bird Box doggo tried to navigate his way to the elusive ~cheese stick~:
6.
This pupper prepared to yarf: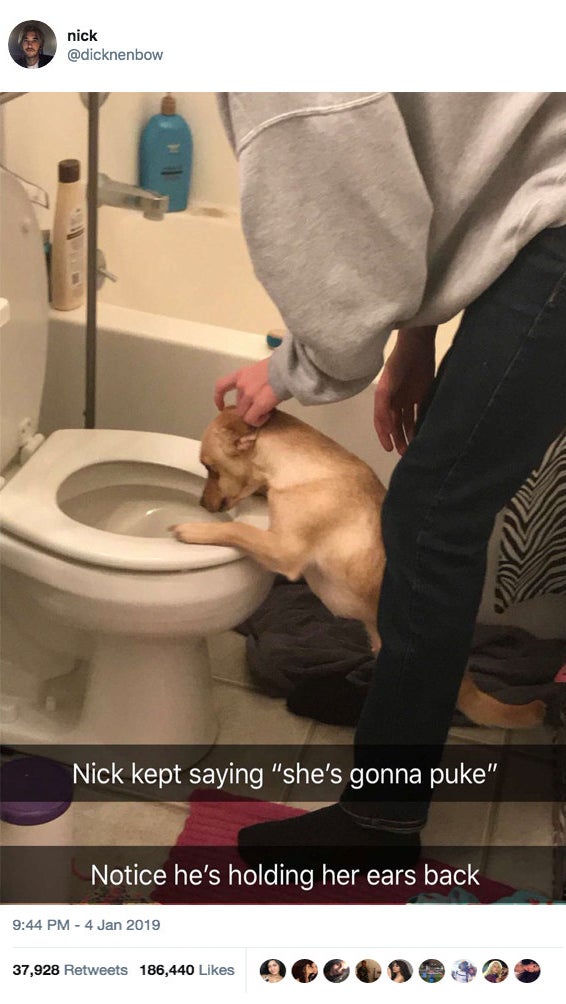 7.
This smol one did several STRETCHIES!!!!!!
8.
This husker did a ~WIBBLE WOBBLE~!!!!!!!!
9.
This pittie bb did a happy dance with his new treat!!!!!!
10.
This Shibe did a FaceTime acknowledge:
11.
THIS CURLY ANGEL IS HAVING SURGERY SO PLS SEND HIM ALL OF YOUR LOVE AND GOOD THOUGHTS!!!!!!!!! 🙏🙏🙏
12.
This pup would 15/10 get ALL my love and affection!!!!!!!!!
13.
This boye full-on posed like an evil villian cartoon character:
14.
Ralph here did a delicate ~mönch~ on his rubber ducky bubbly boye:
15.
And lastly, I just thought this was something worth pondering as we head into the weekend: