Which Of Becca's First Five Potential Suitors Is Your Favorite?
He had me at "I'd like to apologize on behalf of my entire gender."
So last night on After the Final Rose, all of us in Bachelor Nation shook in our stilettos as our Lord and Savior Becca Kufrin was crowned next season's bachelorette!!!
While her rightful* crowning was pretty anticipated, the real shocker came when Chris Harrison announced that her season was beginning RIGHT THEN, RIGHT THERE.
Suddenly, some magical Bachelor forest nymphs came out and set up a backdrop of the Bachelor Mansion which blocked a good portion of the live studio audience, but we're not here to talk about that. WE'RE HERE TO TALK ABOUT THE FIRST FIVE HANDSOME FELLERS THAT CAME TO WIN BECCA'S LUUUUUUUURV!!!
1.
Lincoln aka "'Arie is a Wankah' Guy"
Bibiana from Arie's season even weighed in:
2.
Chase aka "Eyebrow Guy"
3.
Ryan aka "Hot Banjo Guy"
Wells even noticed their similarities...
4.
Darius aka "Horny Guy"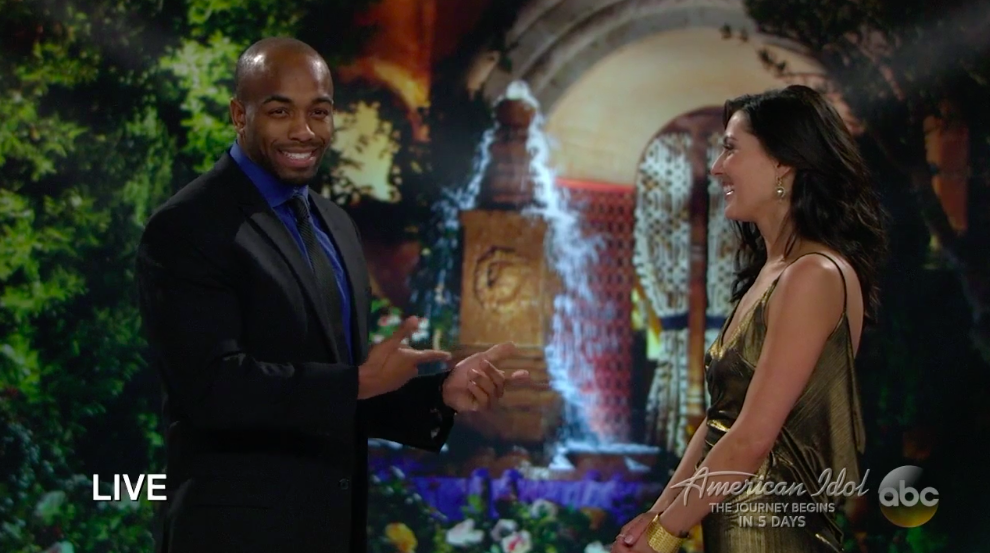 5.
Blake aka "Horse Guy"
And Raven from Nick's season drew this comparison:
Needless to say, I think Becca's season is going to be FAB and I already marked May 28th on my Google Cal!!! 💁🌹
Oops. Something went wrong. Please try again later
Looks like we are having a problem on the server.
So who's your favorite of Becca's suitors so far?