Well, if Malik's new tattoo really is of Hadid's eyes, then that would make him the second ex-One Directioner to get his lady's eyes as a tattoo. Liam Payne got his girlfriend Cheryl Cole's eye tattooed on his arm last year!!!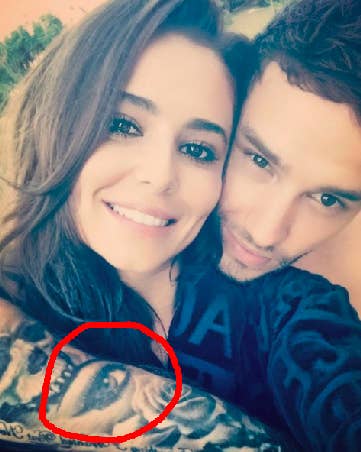 The only difference is that Payne's actually ~confirmed~ that his tattoo is of Cole's eye. He even went on to say that "it feels like she's always watching," which simultaneously makes my heart flutter and makes me feel unsafe. LOL?

This whole trend leaves me with a lot of questions. Is Malik's tattoo actually of Hadid's eyes? Is he more certain about this tattoo, despite getting his tattoo of ex-fiance Perrie Edwards covered up? Whose idea (in both couples) was it to get these eye tattoos? Will the rest of 1D eventually get eye tattoos too? Do I need to start a Pinterest board? exclusively for eye tatz?!
I guess time will tell. In the meantime, I'll be waiting for Zigi to confirm the identity of these eyes... 👀 👀 👀