Here Are The Premiere Dates For 2015's Summer TV
Set your DVRs for the return of Orange Is the New Black and Hannibal and the debut of Scream and Sense8.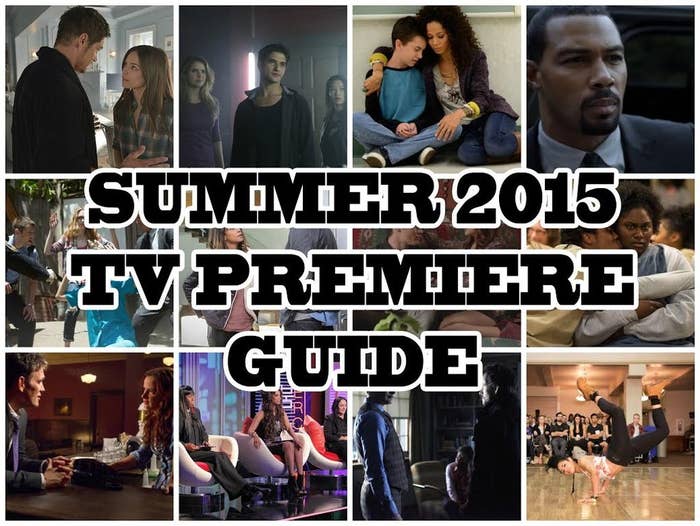 Just because some of your regular-season favorites are signing off, that doesn't mean television is lacking this summer. With the slew of season finales also comes the kickoff of brand-new shows and returning favorites. Along with intriguing reality TV offerings like The Briefcase, the always amazing So You Think You Can Dance, and E!'s Bruce Jenner docuseries, there's plenty of new scripted television to get excited about, like Netflix's Sense8, ABC's The Astronaut Wives Club, NBC's Aquarius, and MTV's Scream. Returning champs include the incomparable Orange Is the New Black and Hannibal. So program that DVR and settle in. It's too hot to be outside anyway.
Thursday, May 14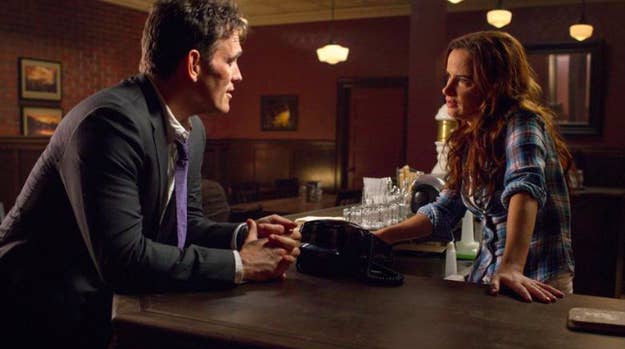 Wayward Pines (9 p.m., Fox)
Maron (10 p.m., IFC)
Wednesday, May 20
500 Questions (8 p.m., ABC)
MasterChef (8 p.m., Fox)
Celebrity Wife Swap (10 p.m., ABC)
Thursday, May 21
Between (approximately 3:01 a.m., Netflix)
Friday, May 22
Jen Kirkman: I'm Gonna Die Alone (approximately 3:01 a.m., Netflix)
Monday, May 25
Texas Rising (9 p.m., History)
The Island (10 p.m., NBC)
Tuesday, May 26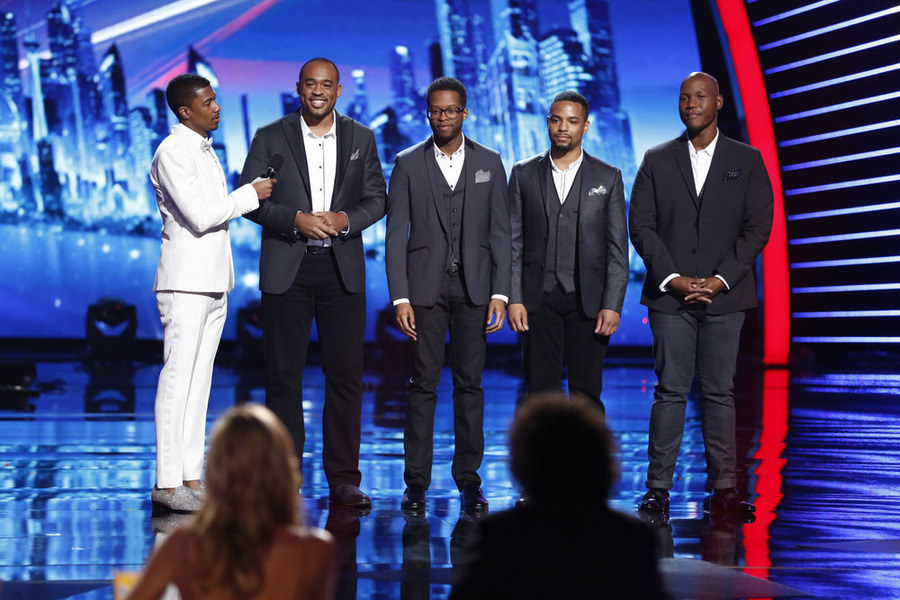 America's Got Talent (8 p.m., NBC)
Are You Smarter Than a 5th Grader? (8 p.m., Fox)
Extreme Weight Loss (9 p.m., ABC)
I Can Do That (10 p.m., NBC)
Wednesday, May 27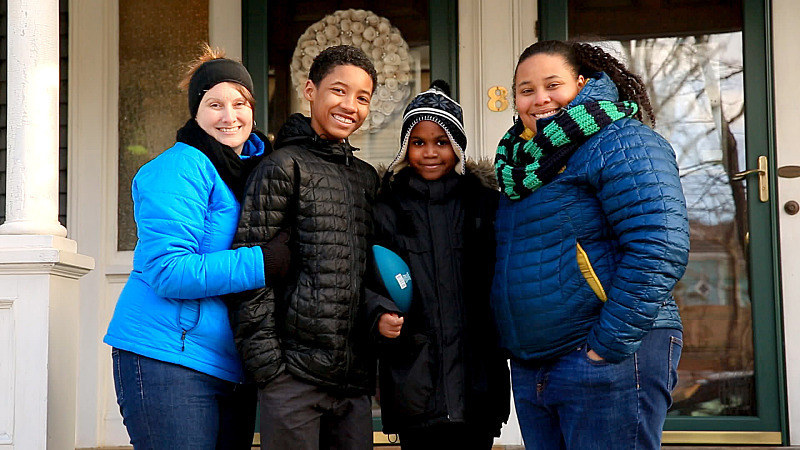 The Briefcase (8 p.m., CBS)
Bullseye (9 p.m., Fox)
Thursday, May 28
Aquarius (9 p.m., NBC)
Louis C.K.: Live From The Comedy Store (11 p.m., FX)
Friday, May 29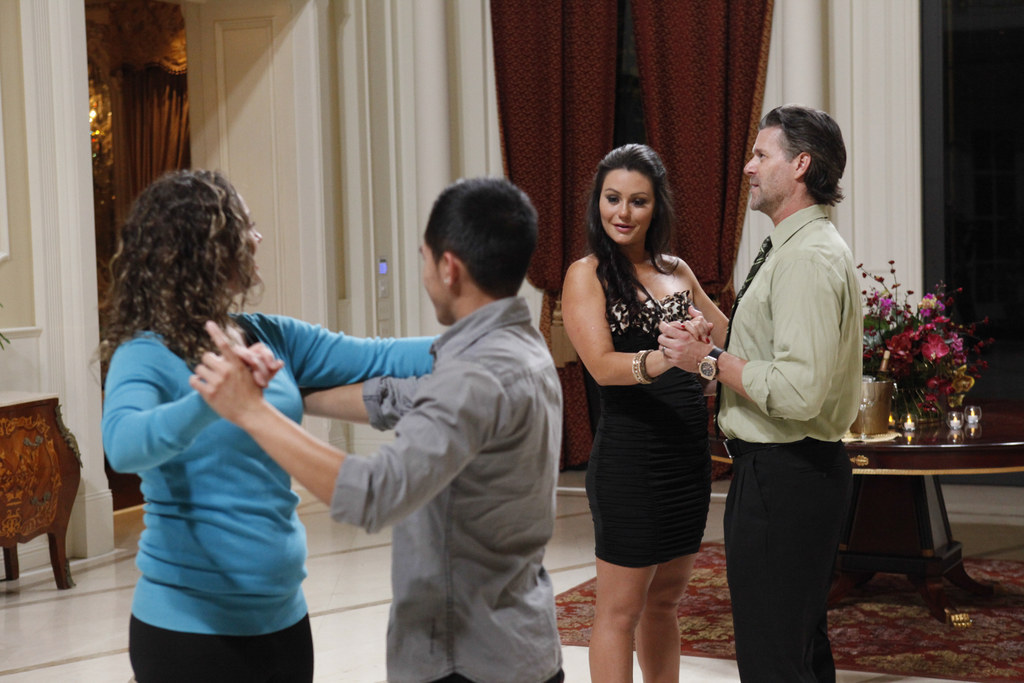 Marriage Boot Camp (9 p.m., WE)
Sunday, May 31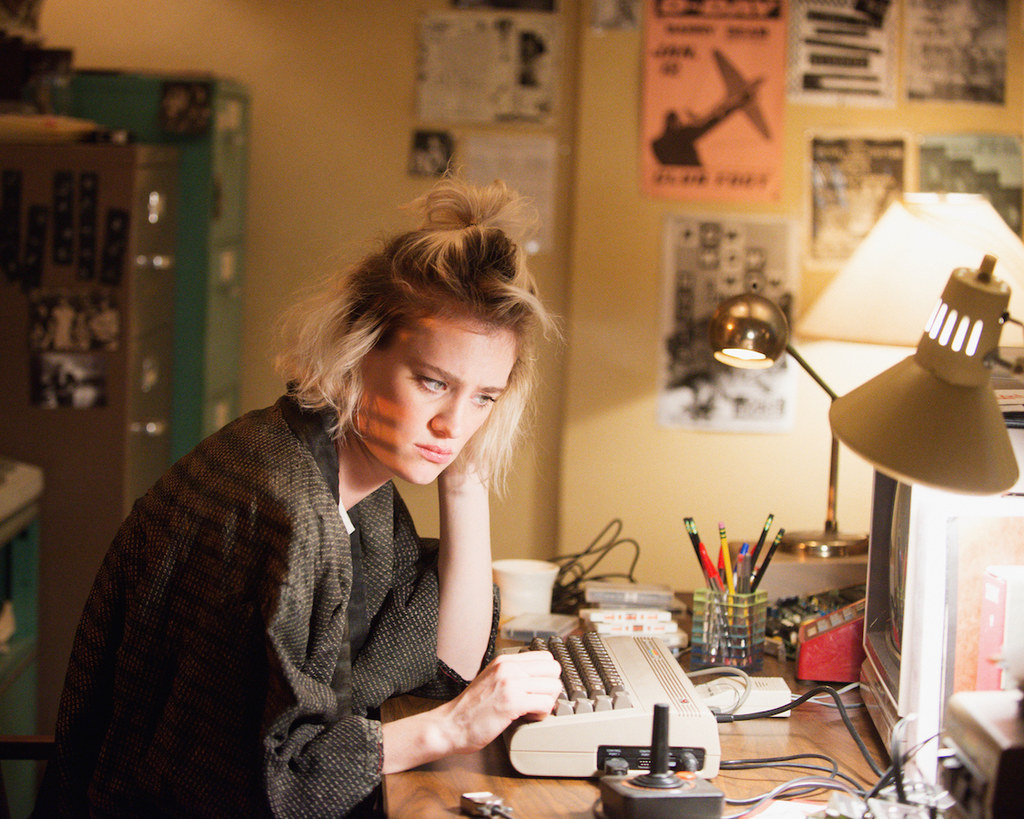 Golan the Insatiable (9:30 p.m., Fox)
Halt and Catch Fire (10 p.m., AMC)
Monday, June 1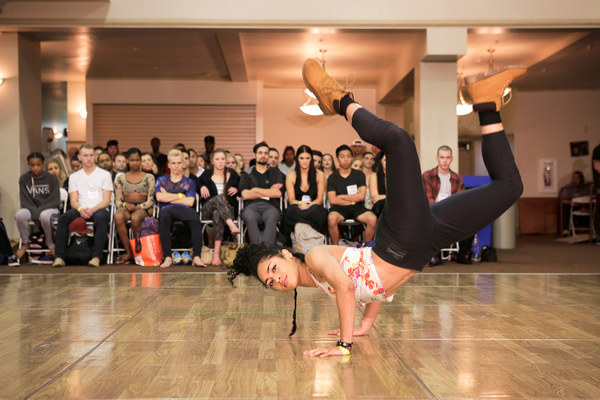 So You Think You Can Dance (8 p.m., Fox)
Devious Maids (9 p.m., Lifetime)
T.I. & Tiny (9:30 p.m., VH1)
UnREAL (10 p.m., Lifetime)
The Whispers (10:01 p.m., ABC)
Tuesday, June 2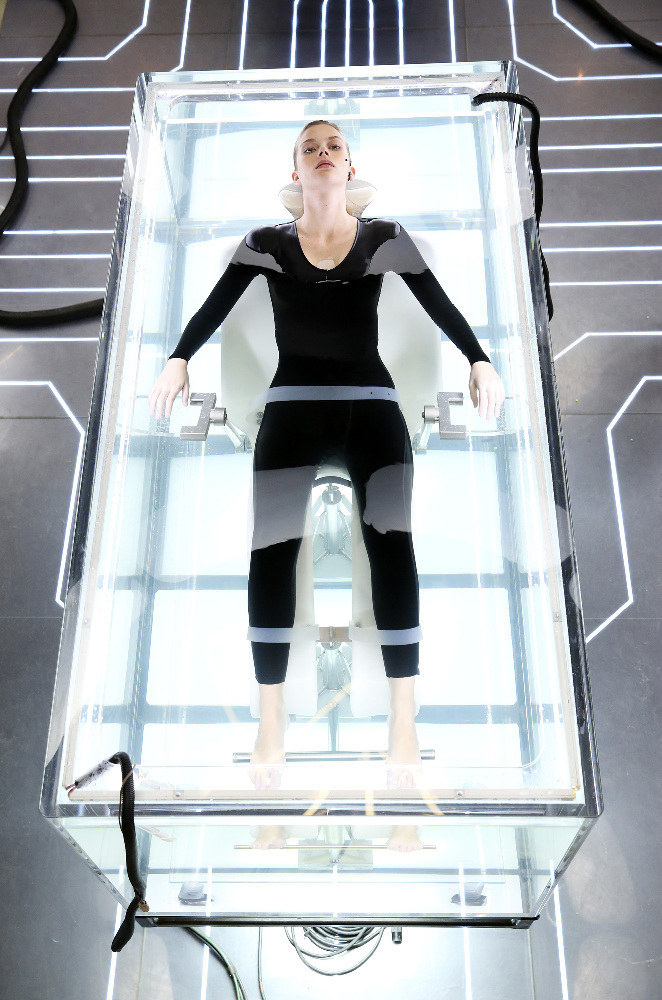 Pretty Little Liars (8 p.m., ABC Family)
Chrisley Knows Best (9 p.m., USA)
Stitchers (9 p.m., ABC Family)
How to Be a Grown Up (10 p.m., truTV)
Royal Pains (10 p.m., USA)
Secrets & Wives (10 p.m., Bravo)
Wednesday, June 3
Melissa & Joey (8 p.m., ABC Family)
Baby Daddy (8:30 p.m., ABC Family)
Being (10 p.m., Centric)
Girl Code (10 p.m., MTV)
Thursday, June 4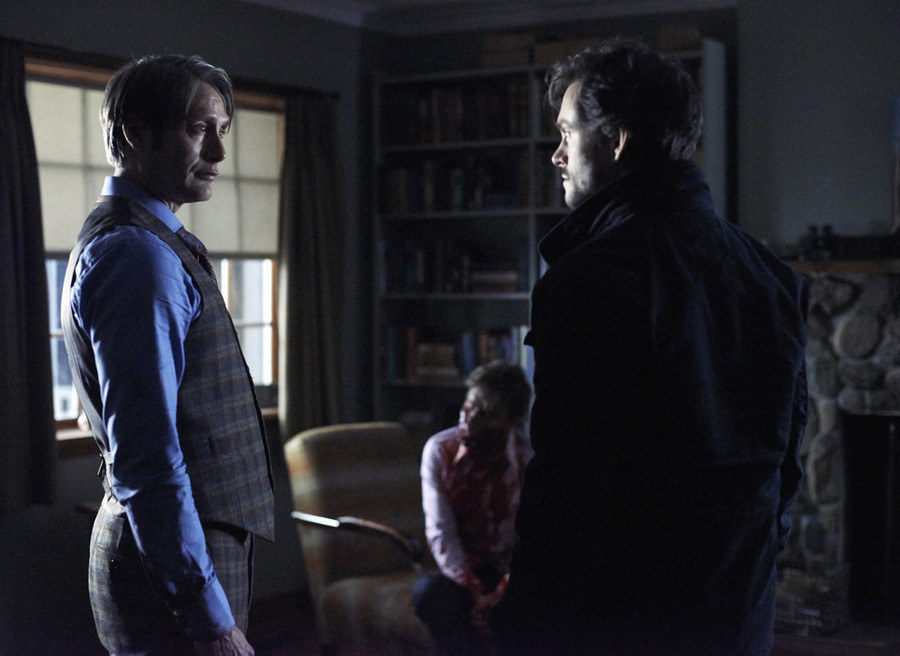 Friday, June 5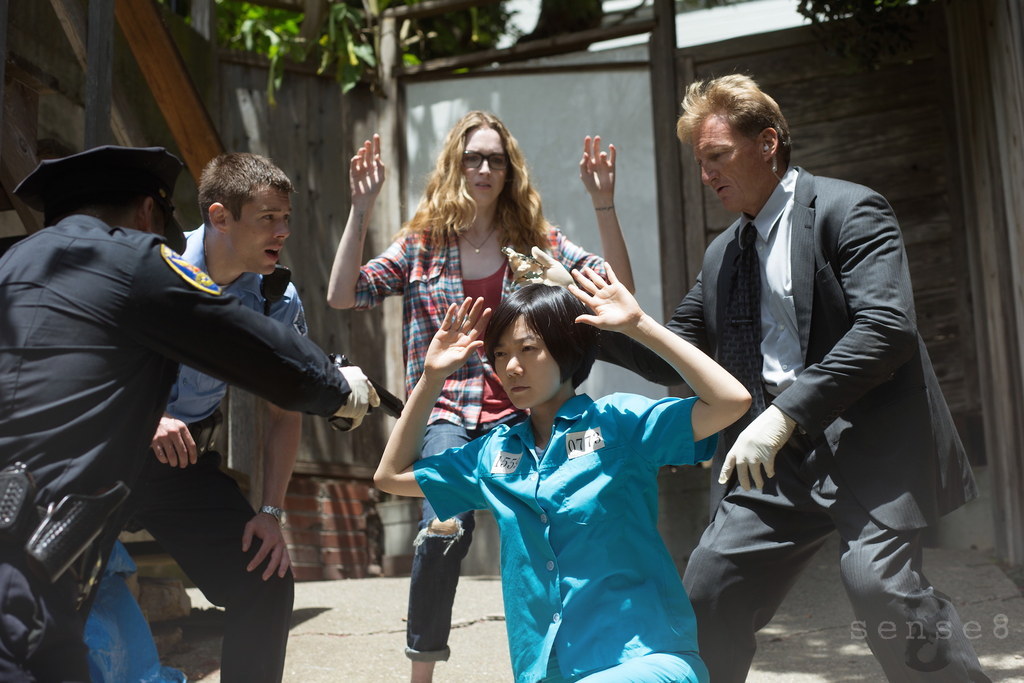 Sense8 (approximately 3 a.m., Netflix)
Saturday, June 6
Sunday, June 7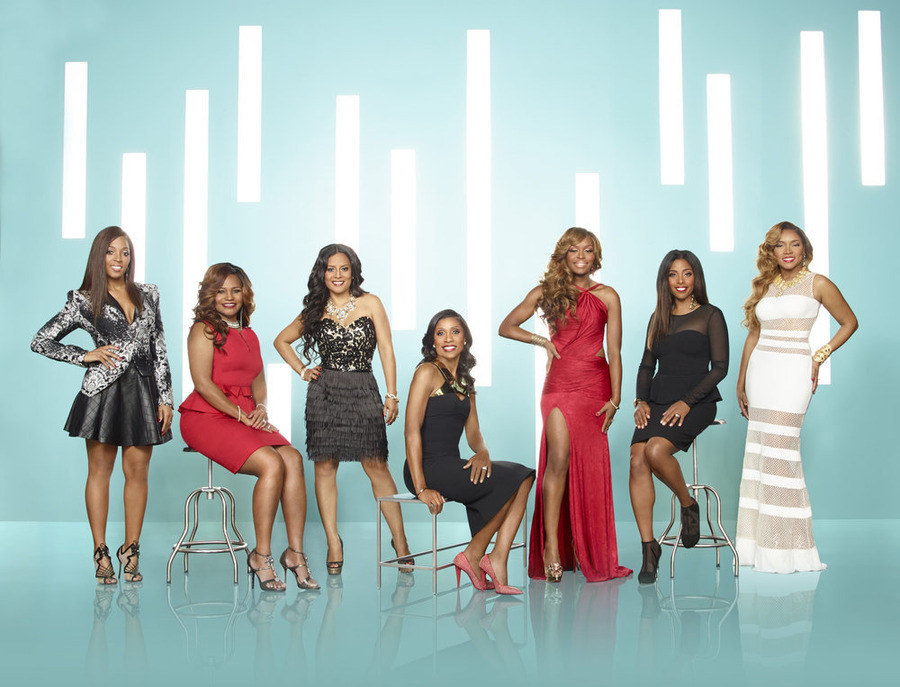 Married to Medicine (9 p.m., Bravo)
Monday, June 8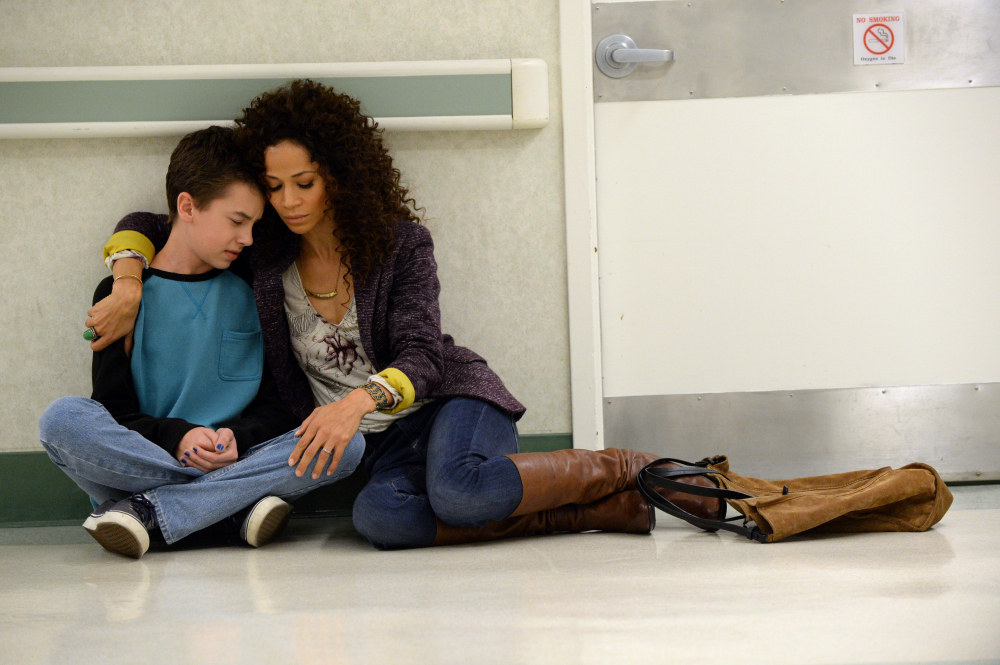 The Fosters (8 p.m., ABC Family)
Becoming Us (9 p.m., ABC Family)
Major Crimes (9 p.m., TNT)
Murder in the First (10 p.m., TNT)
Odd Mom Out (10 p.m., Bravo)
Wednesday, June 10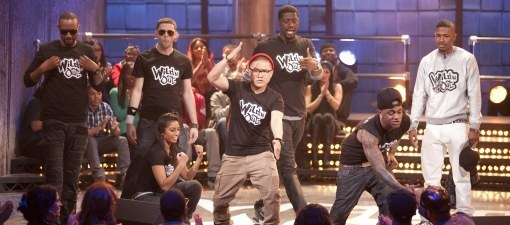 Nick Cannon Presents: Wild 'n Out (10 p.m., MTV2)
Thursday, June 11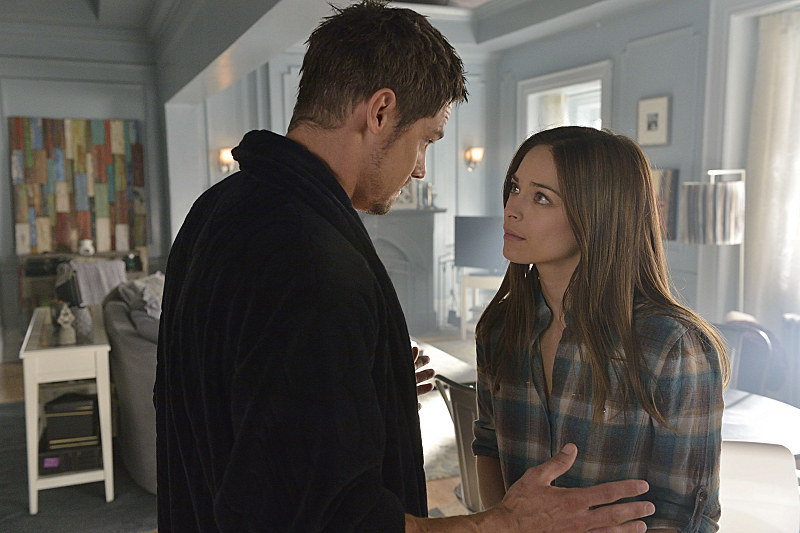 Beauty and the Beast (8 p.m., The CW)
The Josh Wolf Show (11 p.m., CMT)
Friday, June 12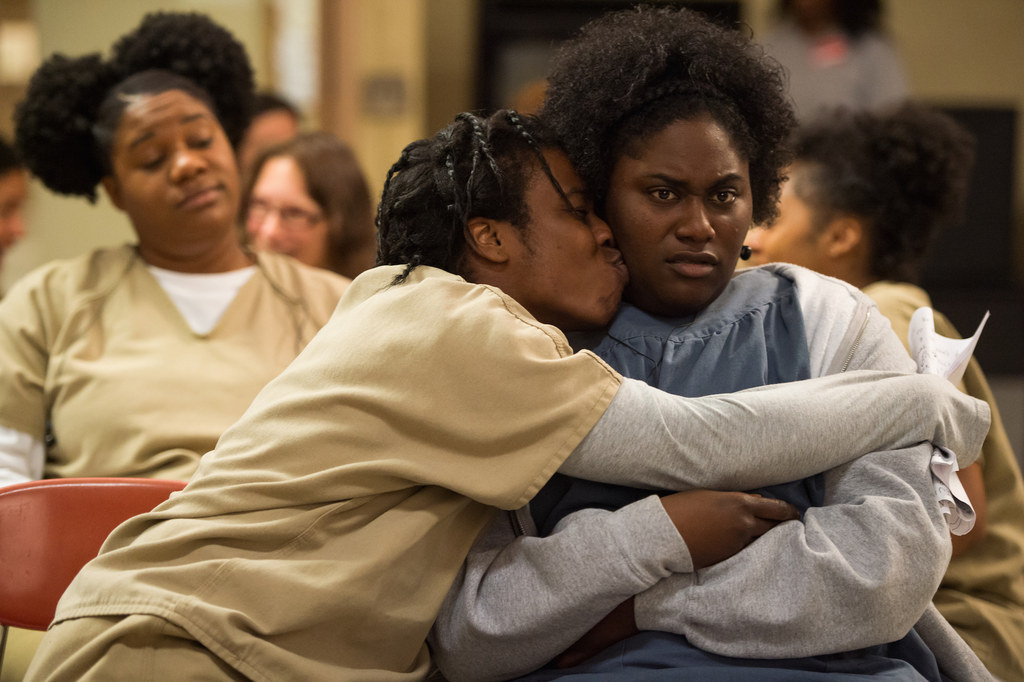 Orange Is the New Black (approximately 3 a.m., Netflix)
Defiance (8 p.m., Syfy)
Dark Matter (10 p.m., Syfy)
HitRECord (10 p.m., Pivot)
Monday, June 15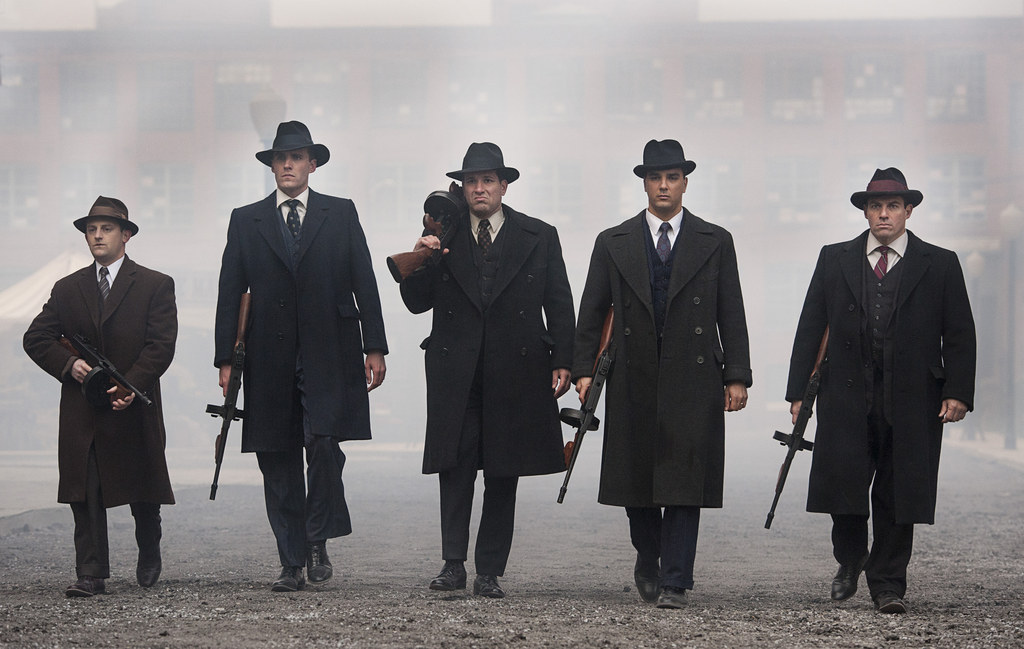 Making of the Mob: New York (10 p.m., AMC)
Tuesday, June 16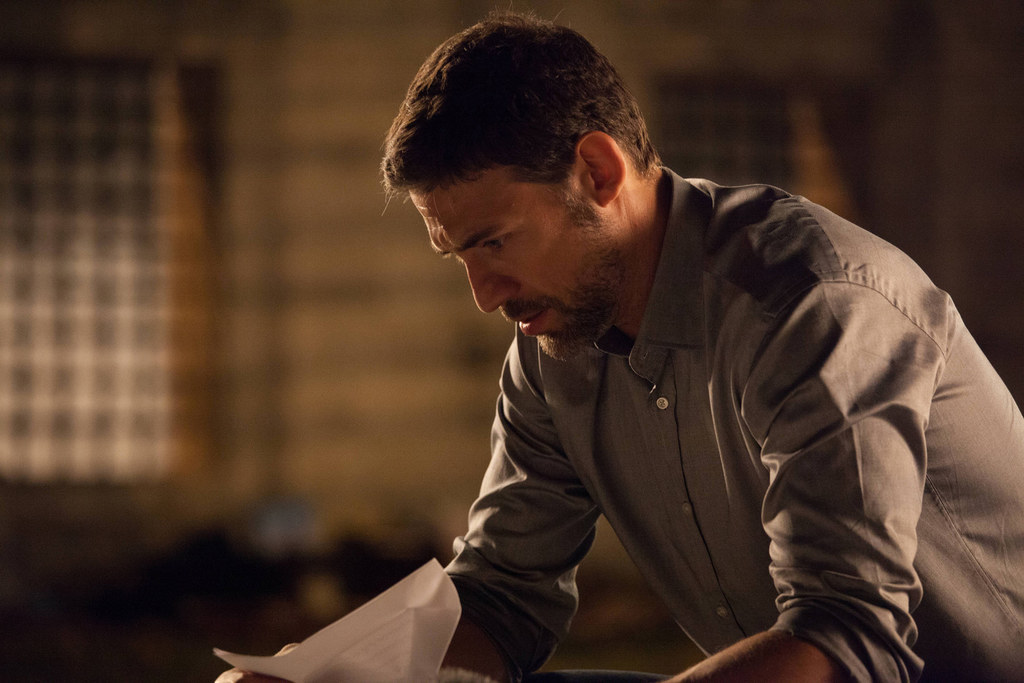 Rizzoli & Isles (9 p.m., TNT)
Clipped (10 p.m., TBS)
Proof (10 p.m., TNT)
Tyrant (10 p.m., FX)
Thursday, June 18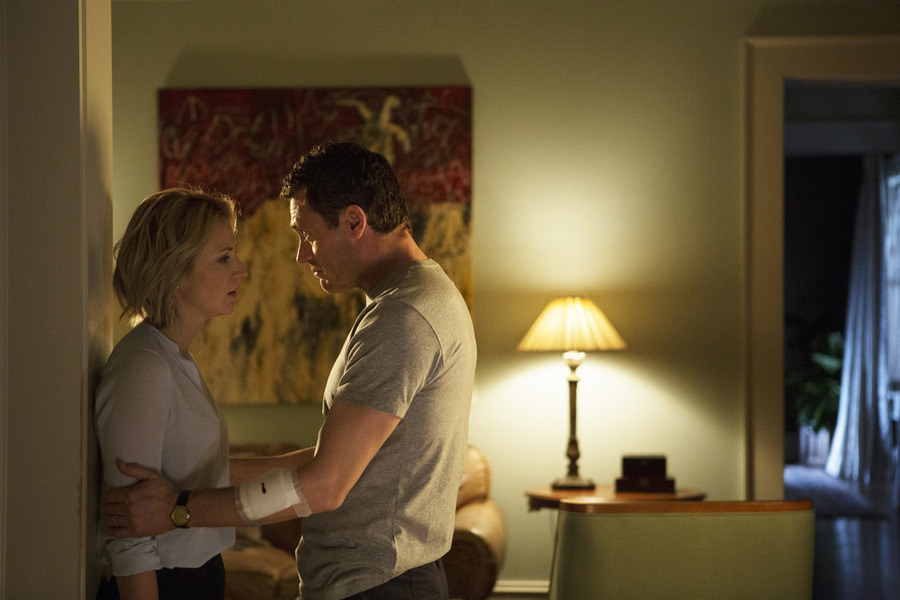 The Astronaut Wives Club (8 p.m., ABC)
Complications (9 p.m., USA)
Mistresses (9 p.m., ABC)
Friday, June 19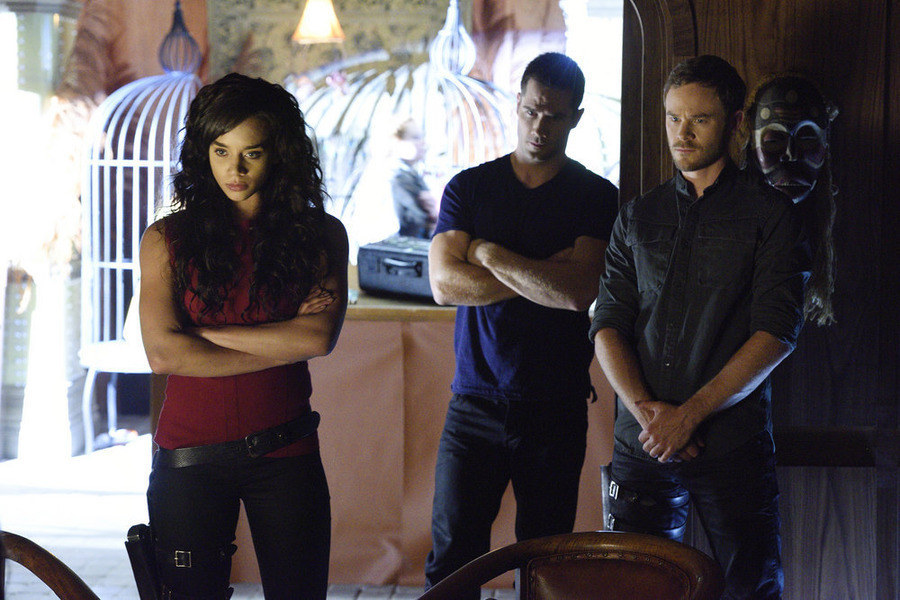 Sunday, June 21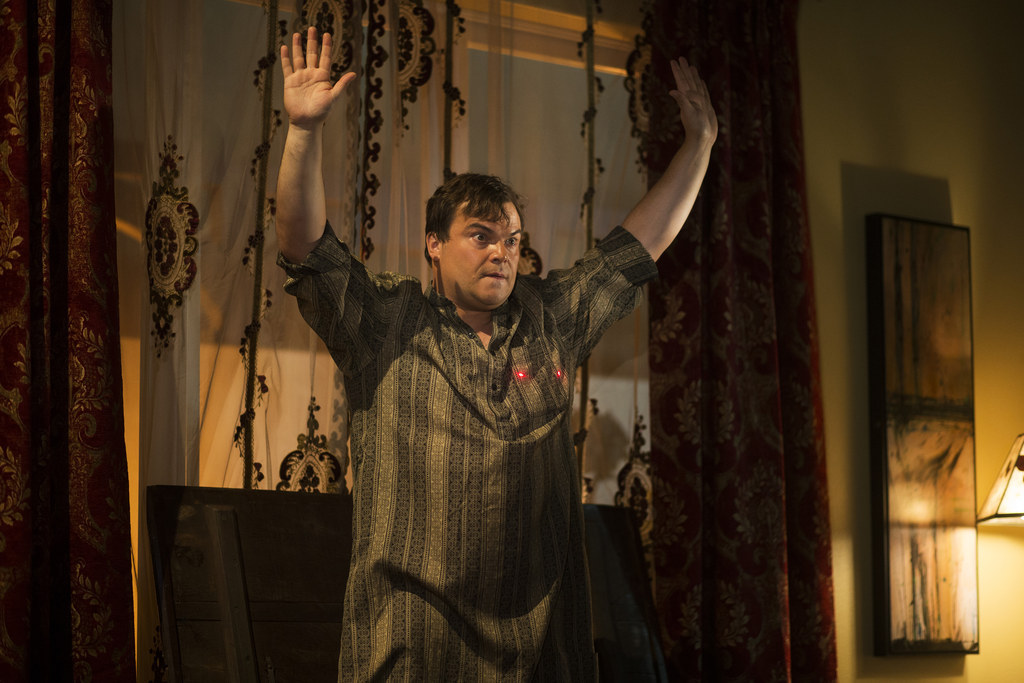 Celebrity Family Feud (8 p.m., ABC)
BattleBots, (9 p.m., ABC)
The Last Ship (9 p.m., TNT)
Poldark (9 p.m., PBS)
True Detective (9 p.m., HBO)
Ballers (10 p.m., HBO)
Crimson Field (10 p.m., PBS)
The Brink (10:30 p.m., HBO)
Aqua Teen Hunger Force (11:59 p.m., Adult Swim)
Wednesday, June 24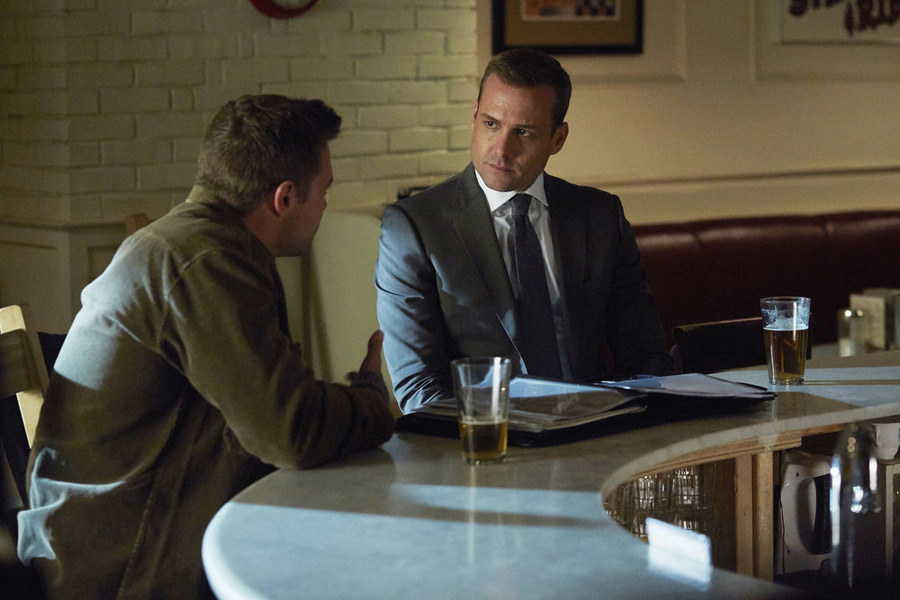 Big Brother (8 p.m., CBS)
Suits (9 p.m., USA)
Mr. Robot (10 p.m., USA)
Thursday, June 25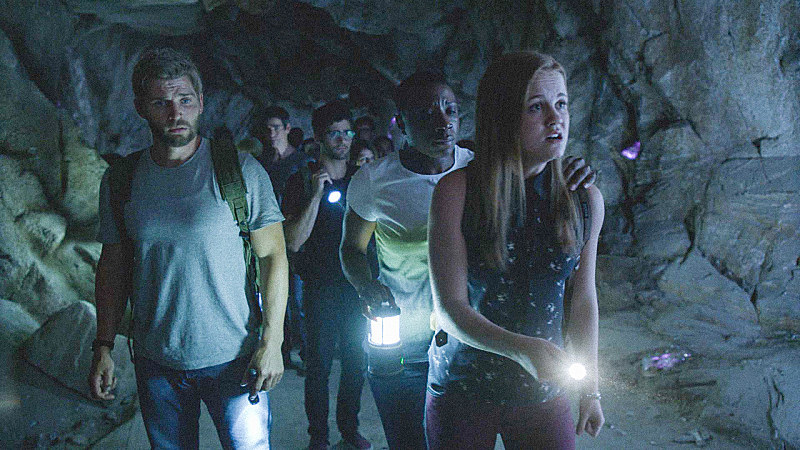 Boom! (8 p.m., Fox)
Under the Dome (9 p.m., CBS)
Graceland (10 p.m., USA)
Rookie Blue (10 p.m., ABC)
Friday, June 26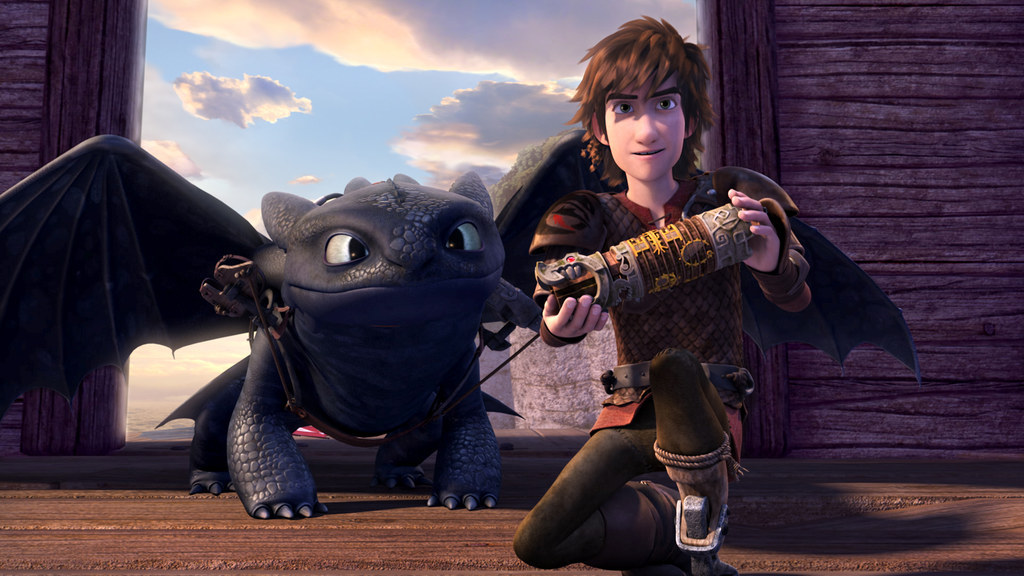 DreamWorks Dragons (approximately 3 a.m., Netflix)
Sunday, June 28
Last Tango in Halifax (8 p.m., PBS)
Falling Skies (10 p.m., TNT)
Monday, June 29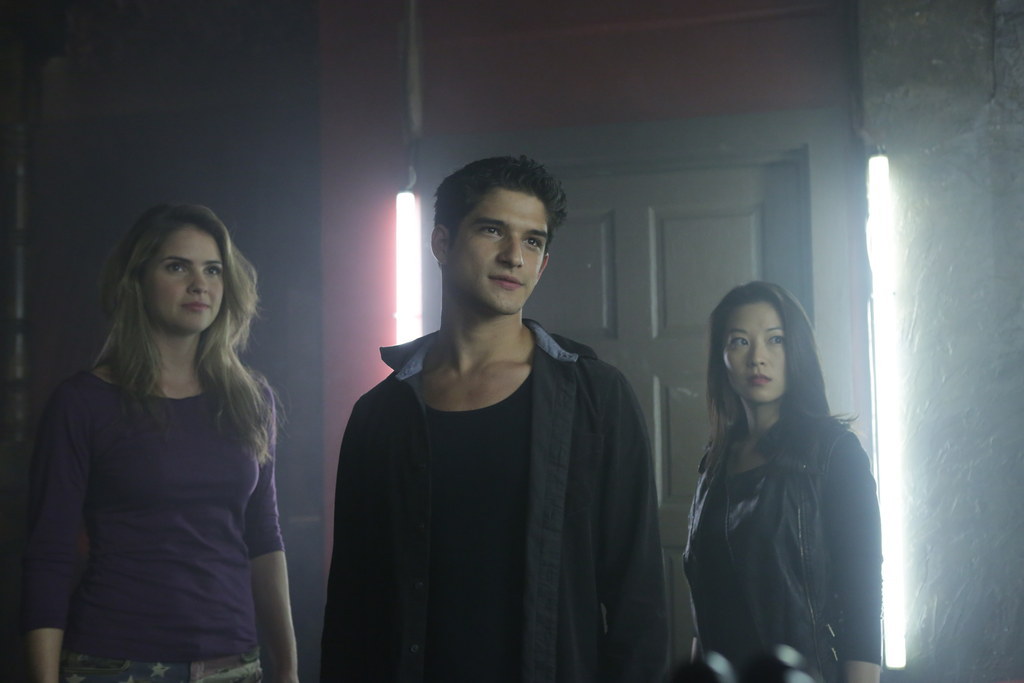 Tuesday, June 30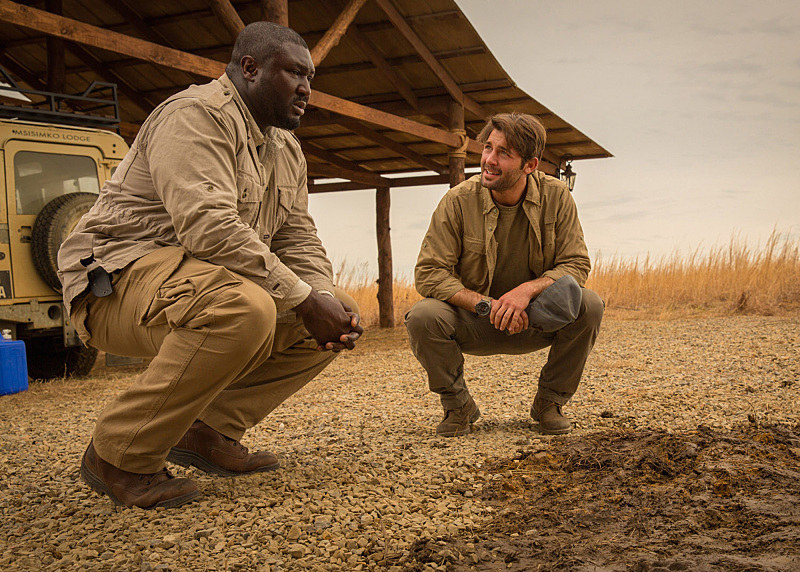 Zoo (9 p.m., CBS)
Scream (10 p.m., MTV)
Wednesday, July 1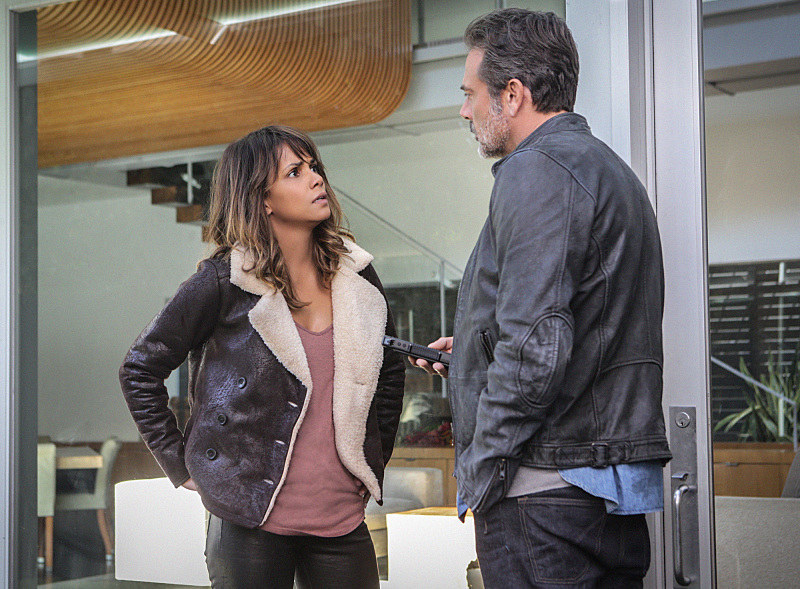 Thursday, July 2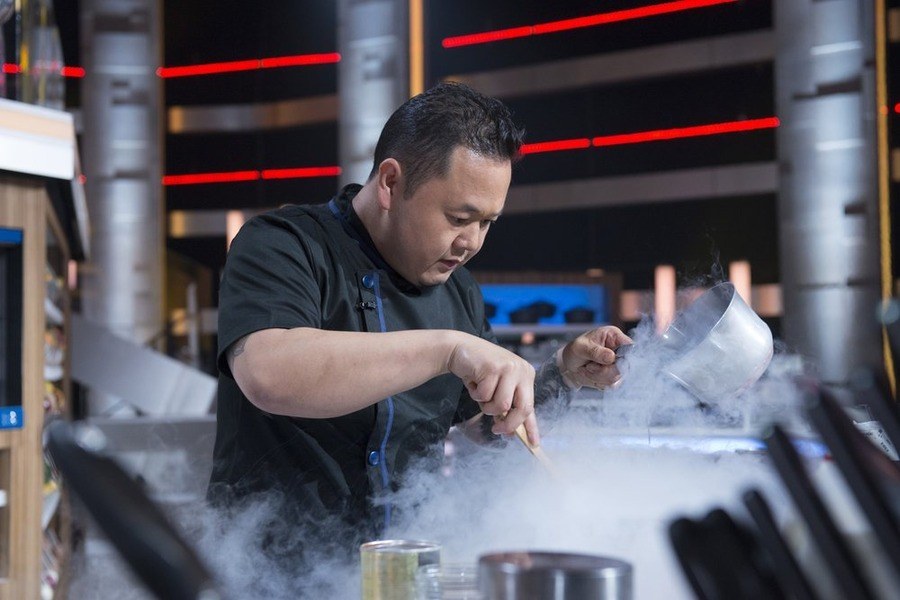 Food Fighters (8 p.m., NBC)
Monday, July 6
Penn & Teller: Fool Us (8 p.m., The CW)
Tuesday, July 7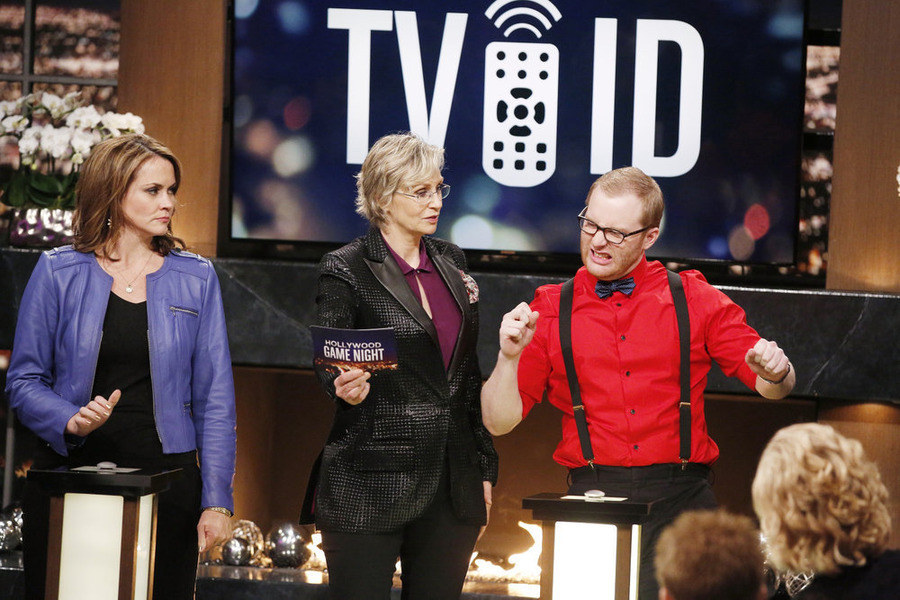 Hollywood Game Night (10 p.m., NBC)
Wednesday, July 8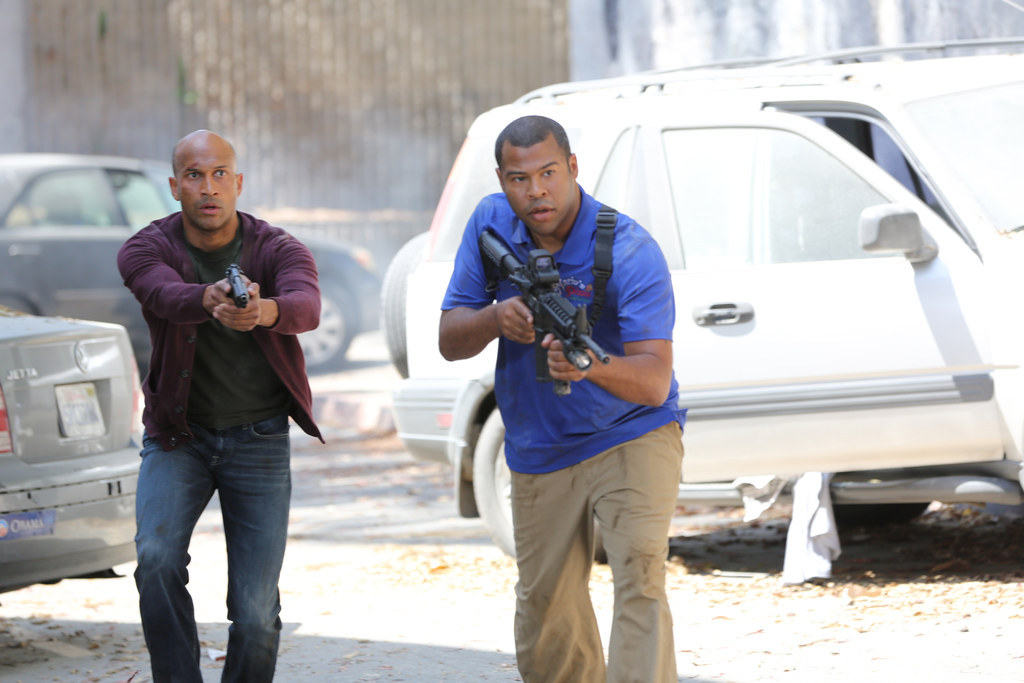 Catfish (10 p.m., MTV)
Key & Peele (10:30 p.m., Comedy Central)
Thursday, July 9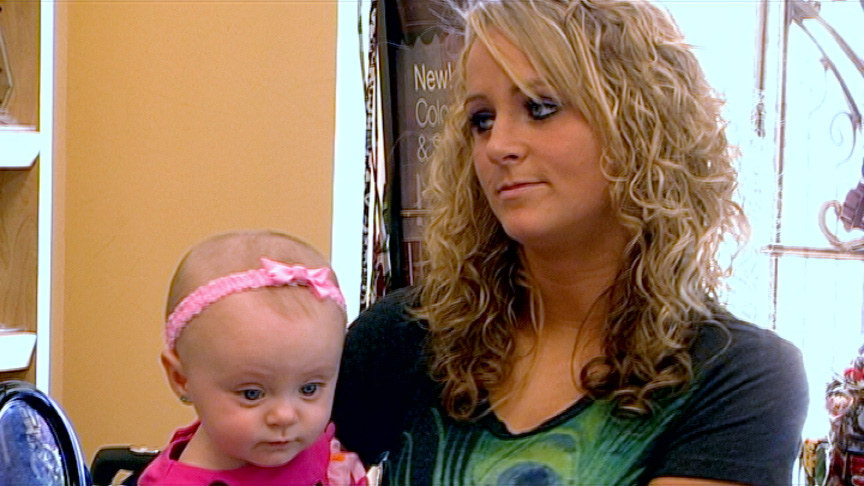 Dates (9 p.m., The CW)
Dominion (10 p.m., Syfy)
Teen Mom 2 (10 p.m., MTV)
One Bad Choice (11 p.m., MTV)
Friday, July 10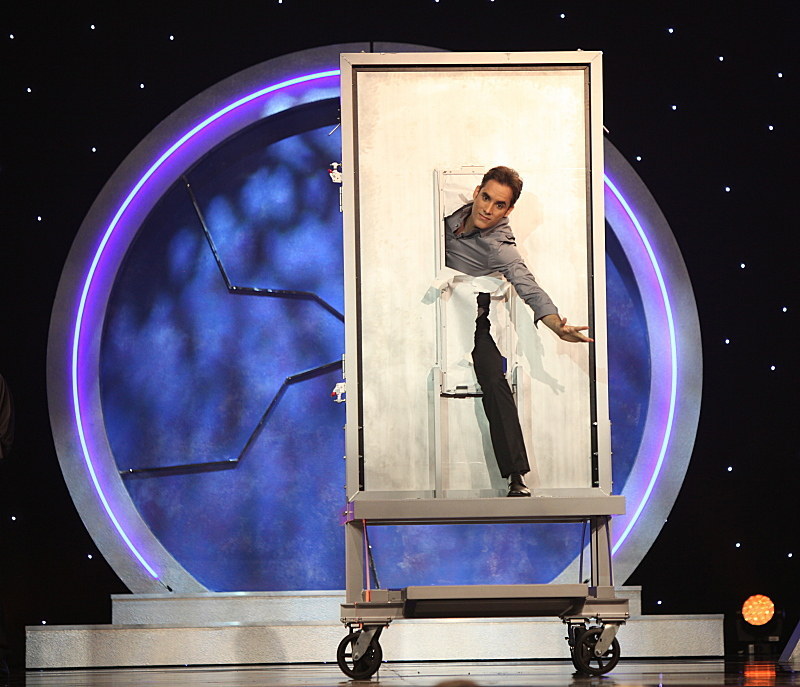 Masters of Illusion (8 p.m., The CW)
Sex With Brody (10:30 p.m., E!)
Sunday, July 12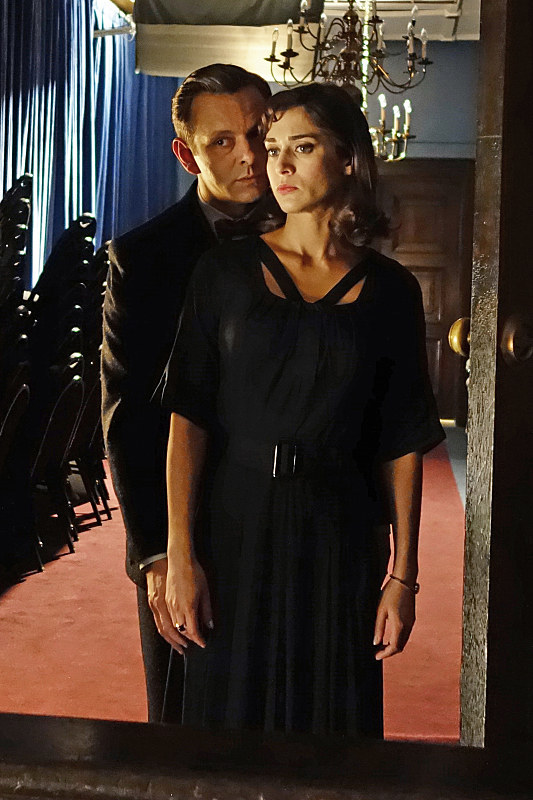 Basketball Wives LA (9 p.m., VH1)
Ray Donovan (9 p.m., Showtime)
Masters of Sex (10 p.m., Showtime)
Monday, July 13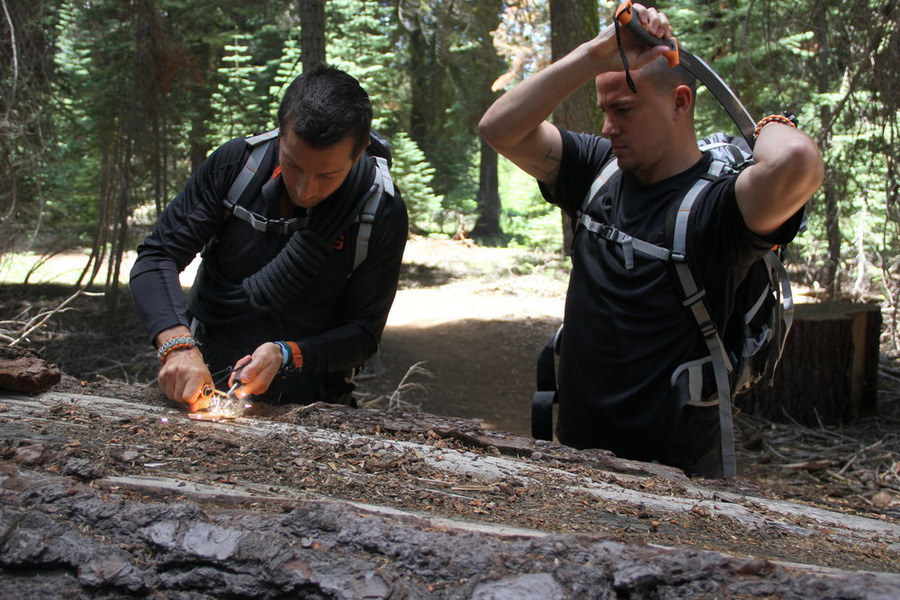 Running Wild With Bear Grylls (10 p.m., NBC)
Wednesday, July 15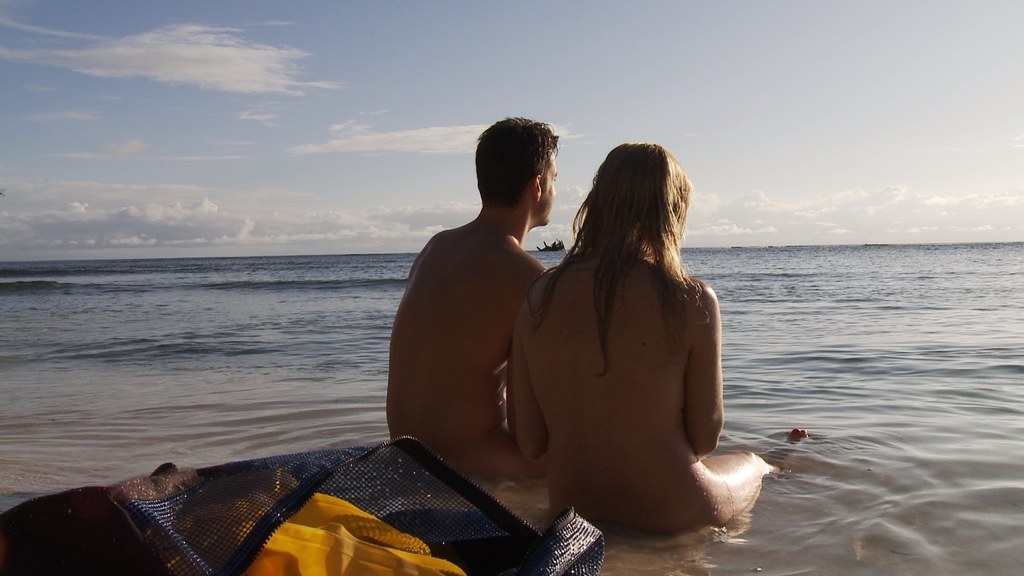 Dating Naked (9 p.m., VH1)
Twinning (10 p.m., VH1)
Thursday, July 16
Sex & Drugs & Rock & Roll (10 p.m., FX)
Married (10:30 p.m., FX)
Geeks Who Drink (11:30 p.m., Syfy)
Friday, July 17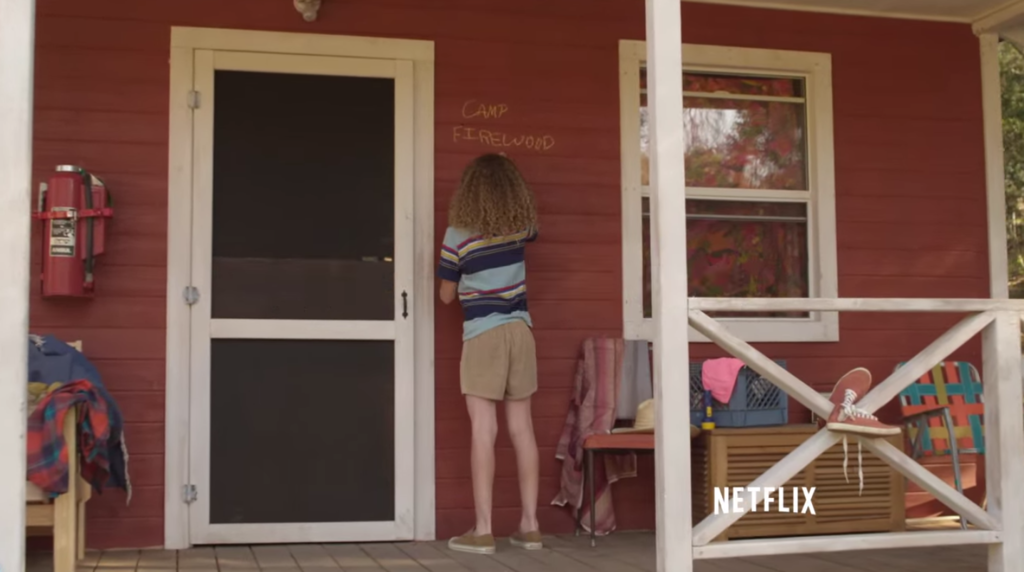 Wet Hot American Summer: First Day of Camp (approximately 3 a.m., Netflix)
Sunday, July 19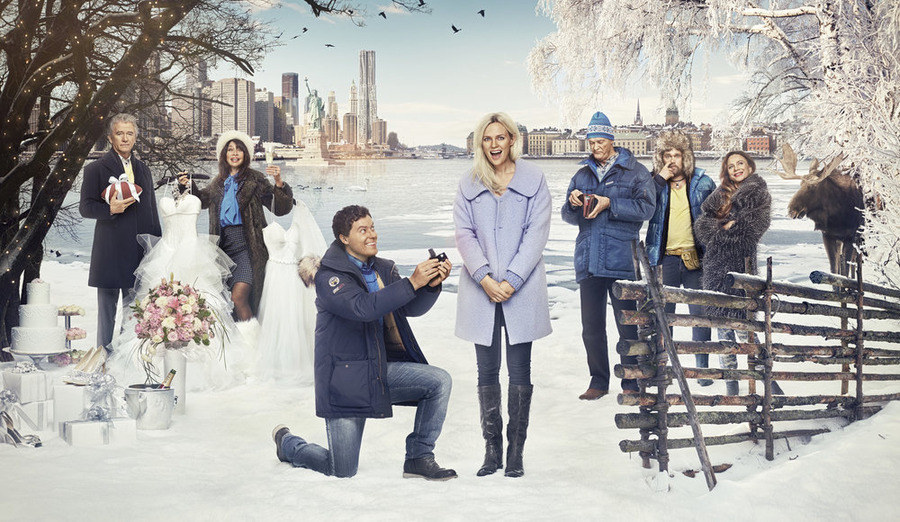 Welcome to Sweden (8 p.m., NBC)
Wednesday, July 22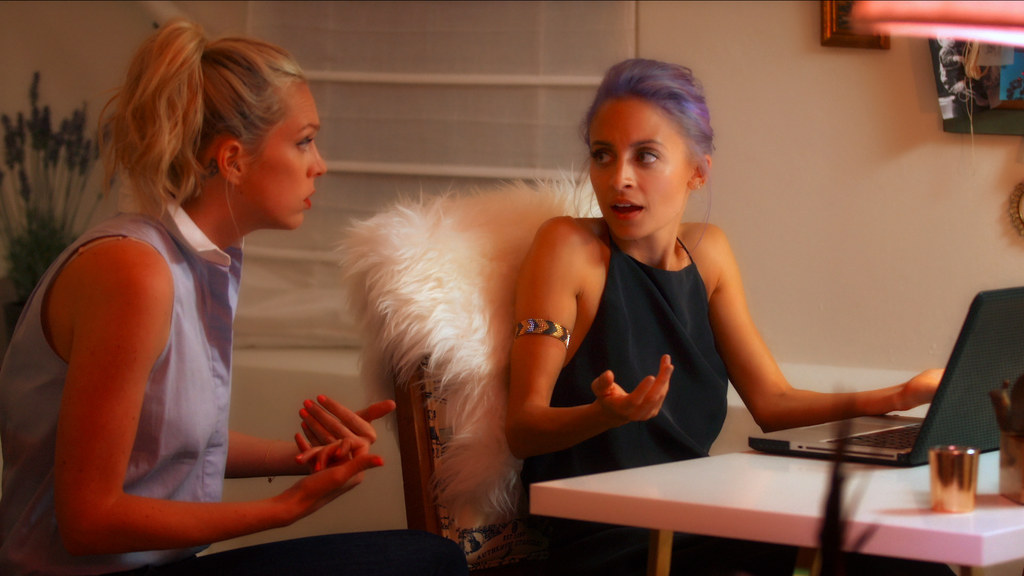 Home Free (9 p.m., Fox)
Last Comic Standing (9 p.m., NBC)
Sharknado 3: Oh Hell No! (9 p.m., Syfy)
Candidly Nicole (11 p.m., VH1)
Sunday, July 26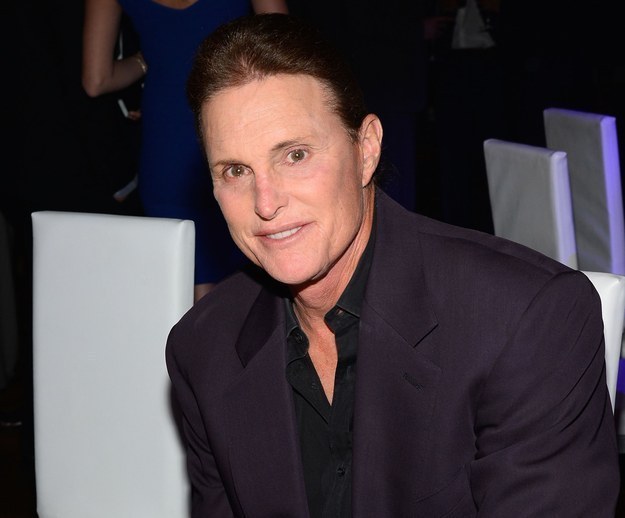 The Bruce Jenner Project (9 p.m., E!)
Tuesday, July 28
Wednesday, July 29
America's Best Dance Crew (11 p.m., MTV)
Friday, July 31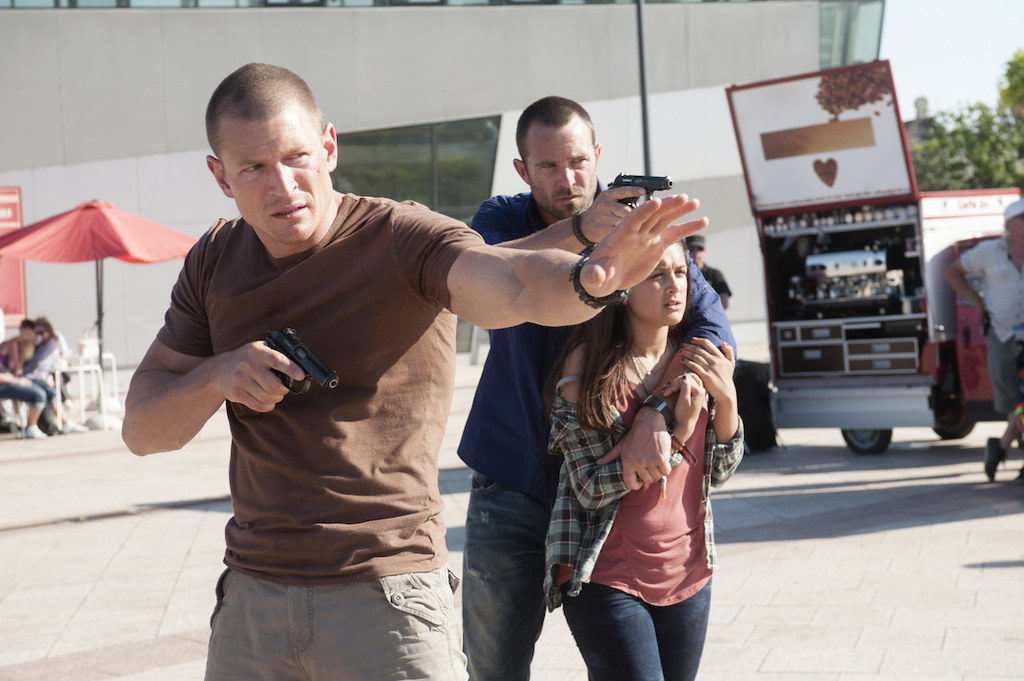 Cold Justice: Sex Crimes (9 p.m., TNT)
Strike Back (10 p.m., Cinemax)
Sunday, Aug. 2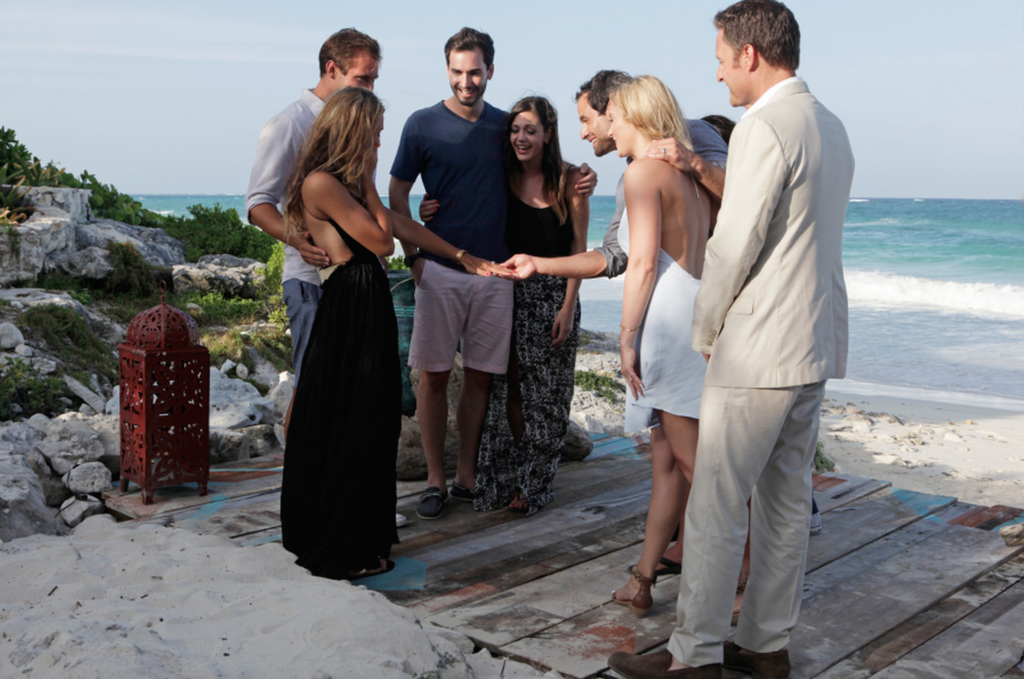 Bachelor in Paradise (8 p.m., ABC)
Monday, Aug. 3
Significant Mother (9:30 p.m., The CW)
Tuesday, Aug. 4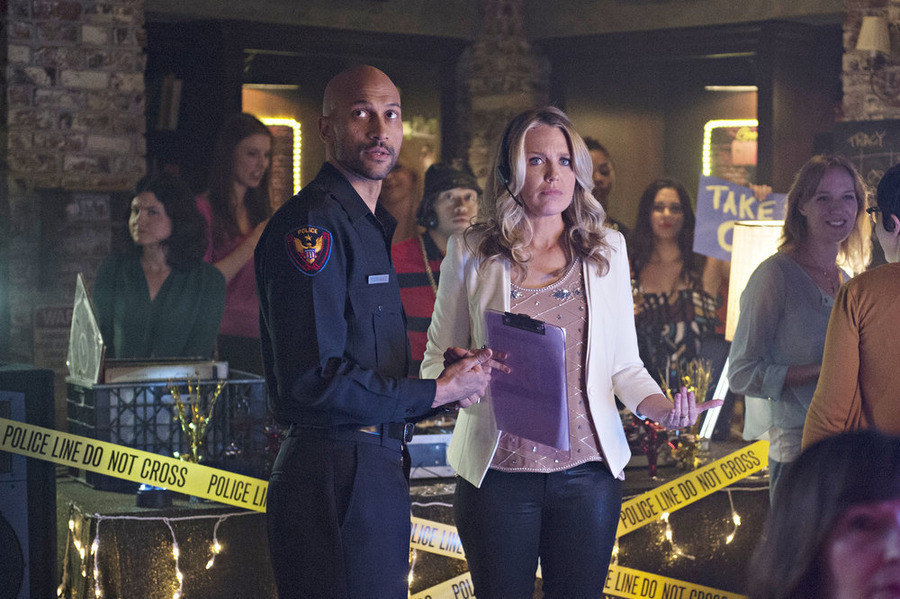 Playing House (10 p.m., USA)
Wednesday, Aug. 5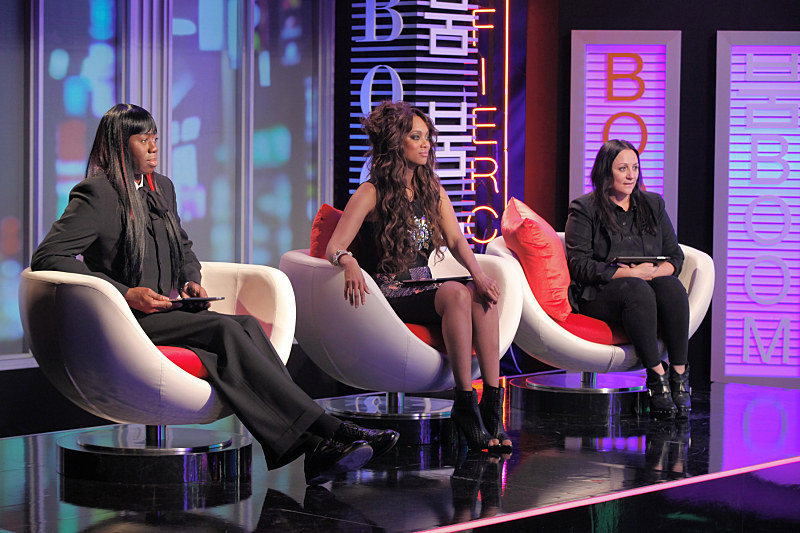 America's Next Top Model (8 p.m., The CW)
Mr. Robinson (9 p.m., NBC)
A Wicked Offer (9 p.m., The CW)
The Carmichael Show (9:30 p.m., NBC)
Monday, Aug. 10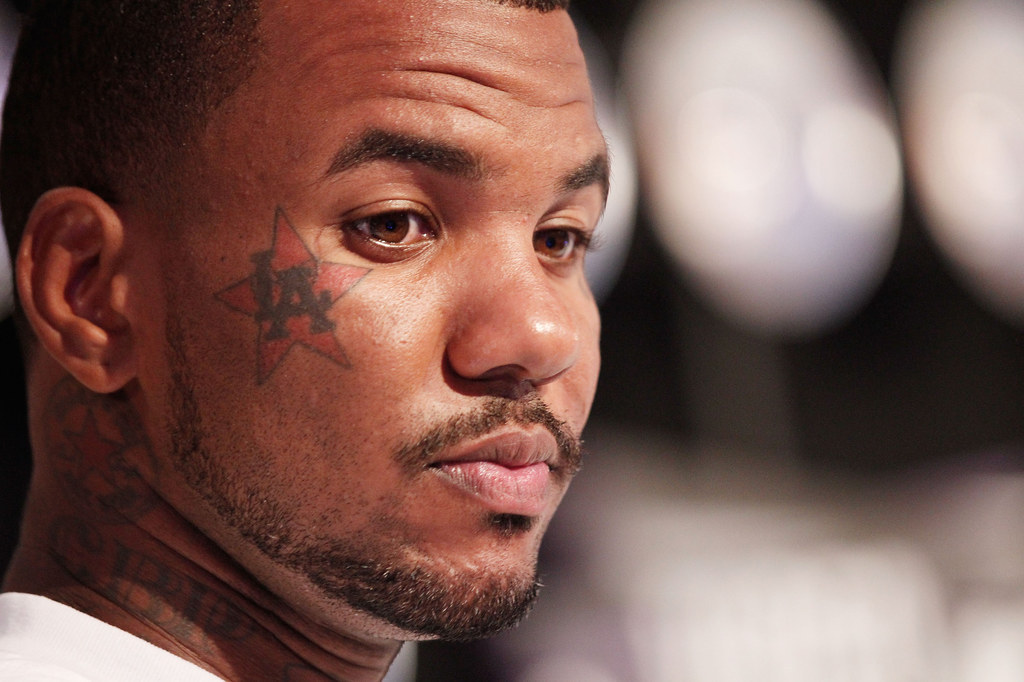 She's Got Game (9 p.m., VH1)
Monday, Aug. 17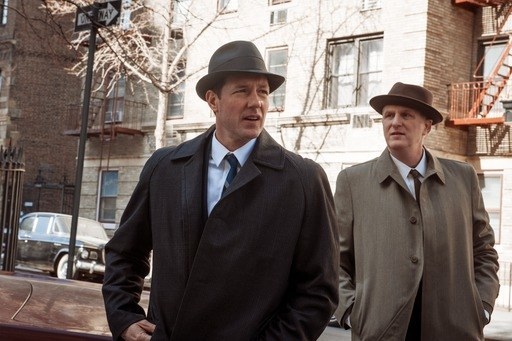 Public Morals (9 p.m., TNT)
Saturday, Aug. 22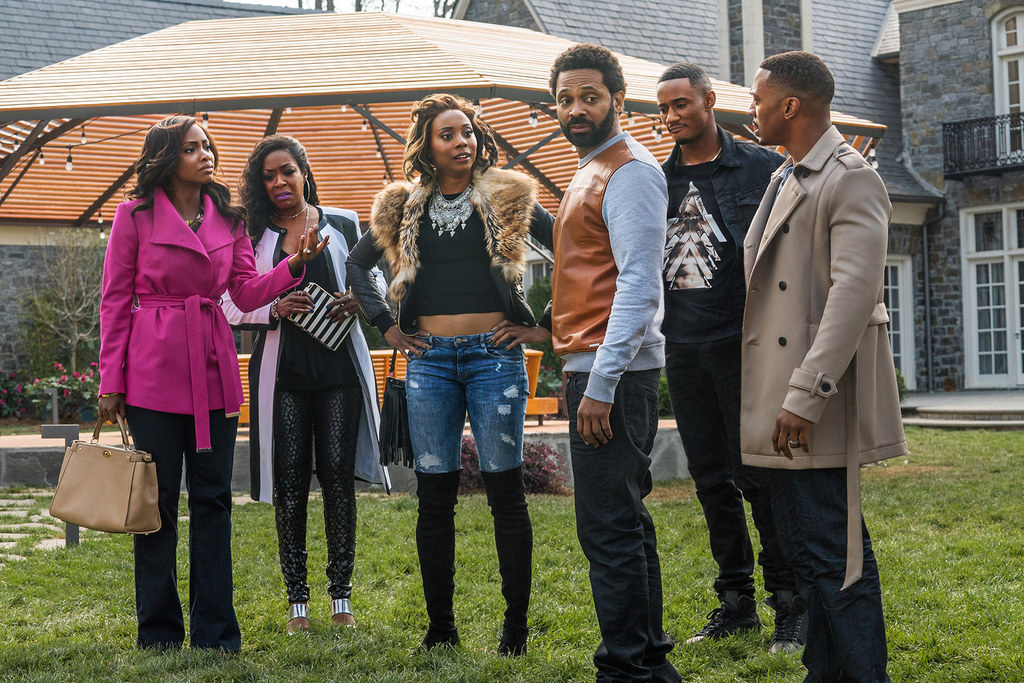 Blunt Talk (9 p.m., Starz)
Survivor's Remorse (9:30 p.m., Starz)
Sunday, Aug. 23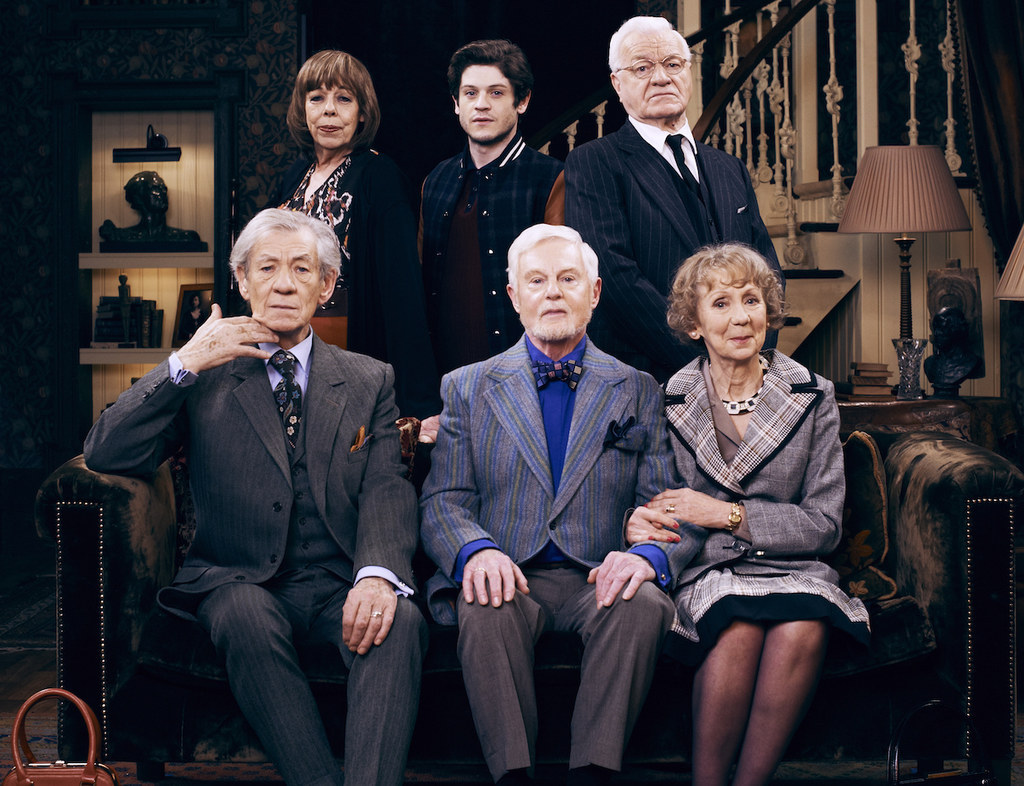 Vicious (10:30 p.m., PBS)
Tuesday, Aug. 25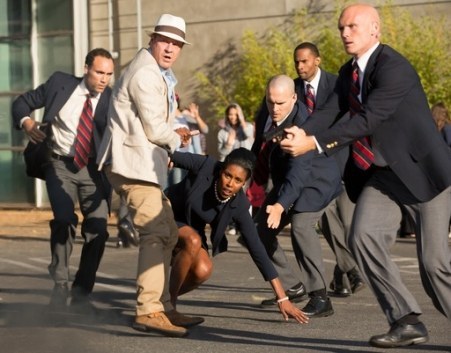 Monday, Aug. 31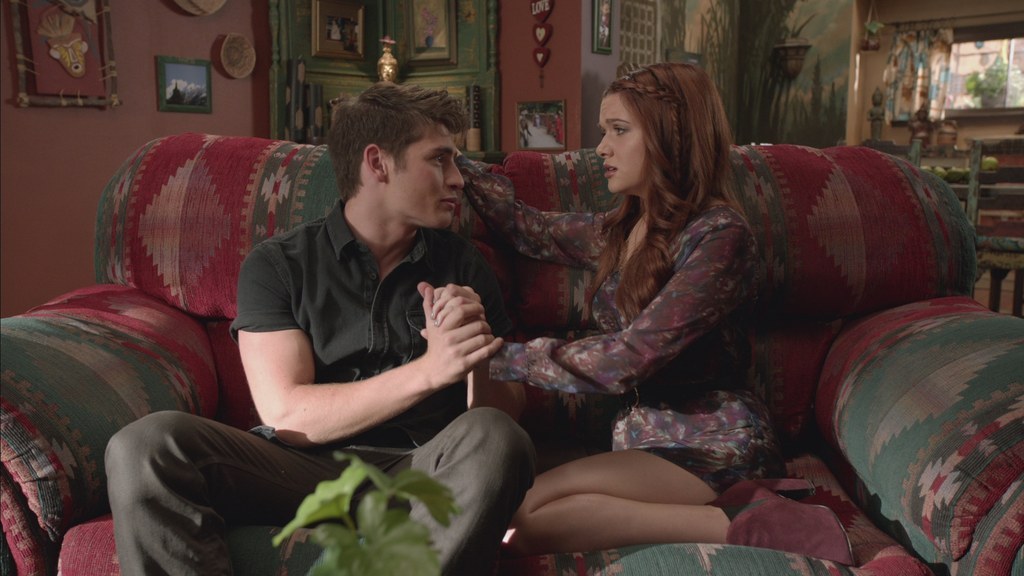 Awkward (9 p.m., MTV)
Faking It (9:30 p.m., MTV)
Todrick (10 p.m., MTV)
Girl Code Live (10:30 p.m., MTV)