But at the end of the teaser, we meet a ~brand new character~ to the Toy Story universe: A plastic spork named Forky.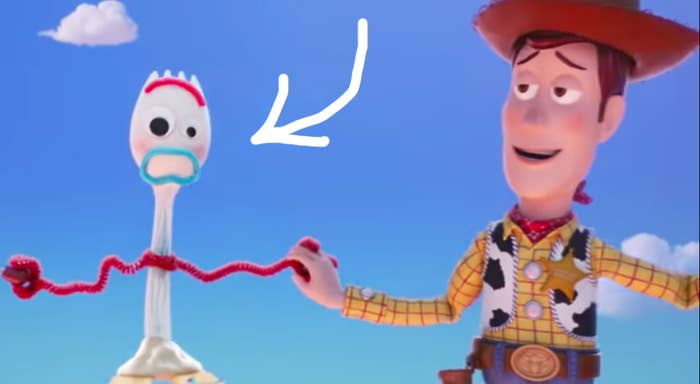 That's right — he's a plastic spork with googley eyes and pipe cleaner arms. And he's going to be one of the movie's main characters. Okay!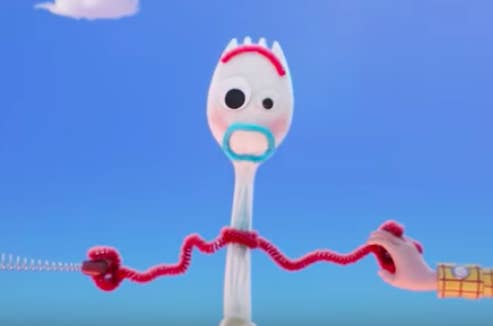 Naturally, people are obsessed with how absurd this all is. He's literally just a spork!
But people are relating hard.
The gay community has already claimed him as one of their own.
But EVERYONE sees a little bit of themselves in Forky.
And while he might just be a simple utensil, his storyline sounds...surprisingly deep??? Toy Story 4 will follow Forky as he grapples with whether he actually counts as a toy, and wonders why he's been given life on earth.
Your college philosophy professor could NEVER!
Terrified, confused, and full of existential dread...Forky really IS all of us.
Forky's debut hasn't been without its controversies, though. Lots of people are upset because Forky is technically a spork, not a fork.
Just let a spork be a spork, Pixar.
Still, we're all very excited to meet you next summer, Forky!!!