Tony's been teaching his 10-year-old daughter, Kadence Clover, how to skateboard. Specifically, he's been teaching her how to drop in — a simple but slightly terrifying maneuver where you enter a ramp by, well, dropping your board into it. It looks like this:
So on Sunday, Tony filmed his daughter's attempt at the trick, and posted it to Twitter. The video has gone insanely viral, amassing nearly a million likes in just two days. Please watch:
In the nail-biting clip, we watch as Kadence Clover nervously mounts the board with the help of her dad. She then waits for what feels like an eternity (can ya blame her???) before taking the terrifying plunge...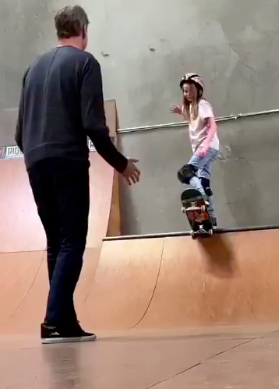 And she did it!!!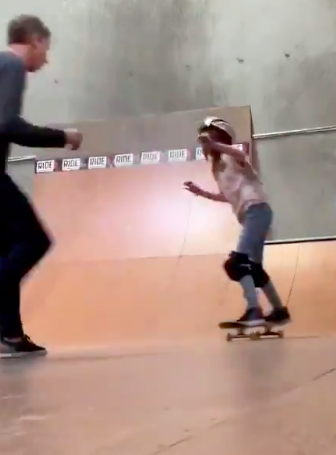 The video has people on Twitter very emotional.
It's stressful to watch, but the payoff is just too good.
For some children of the '90s, it's kinda wild watching the next generation of Hawks learn how to skate. Time flies!
And parents in particular are really ~in their feelings~ right now.
The whole thing is just way too freaking cute.
This person just about summed it all up:
Great job, Kadence Clover!!!