In one notable scene, Shaquille O'Neal pays a visit to Joe's tiger zoo. And it turns out that Shaq and Joe have some history together: The basketball legend visited the tiger zoo a few times and appeared on an episode of Joe's web reality series, JoeExoticTV.
Shaq even shouted out Joe Exotic on an episode of Inside the NBA, where he revealed that he purchased two tigers from the zookeeper.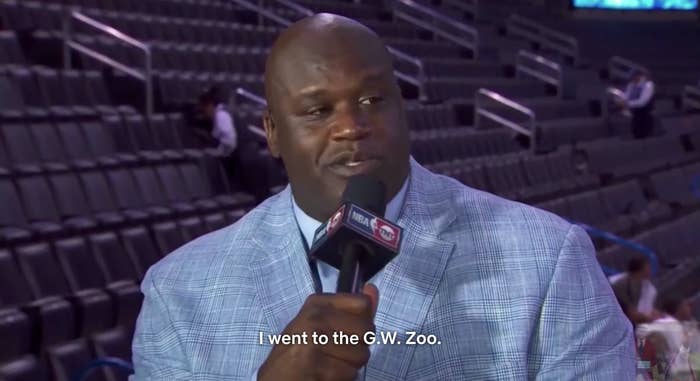 "Yesterday, on my day off, I went to the G.W. Zoo — shoutout to Exotic Joe — I got two more tigers," he said in a clip that is included in the documentary.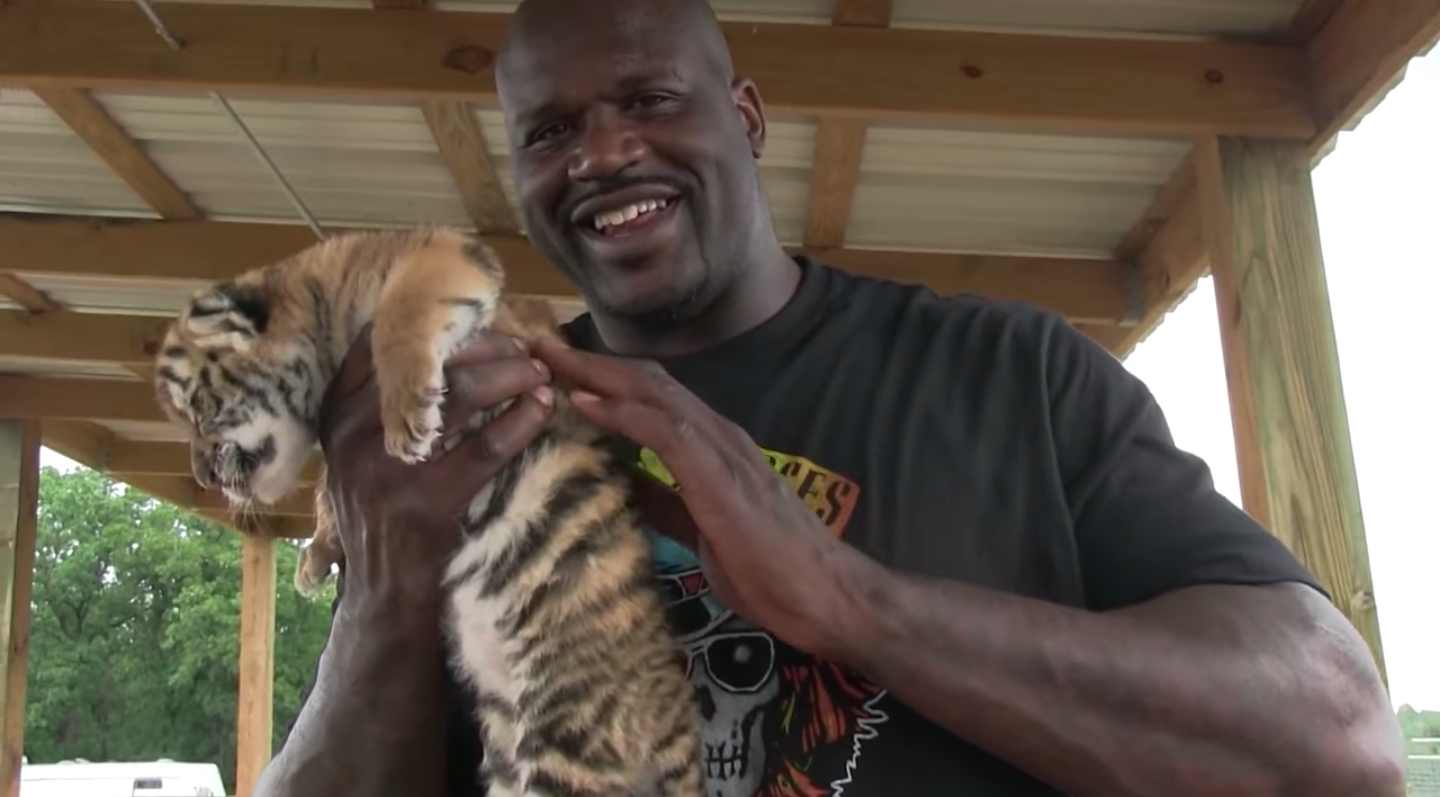 Unsurprisingly, Shaq is now facing backlash for his appearance on Tiger King. People are mad that he bought tigers from Joe — they really shouldn't be kept as pets, especially when purchased from someone convicted of animal abuse.
And Joe was also convicted of attempting to have a woman murdered, so...maybe not the kind of person Shaq should want to associate with.
Well, Shaq is now defending himself against these criticisms and claiming that Joe Exotic is "not [his] friend." He opened up about the controversy on the latest episode of his podcast.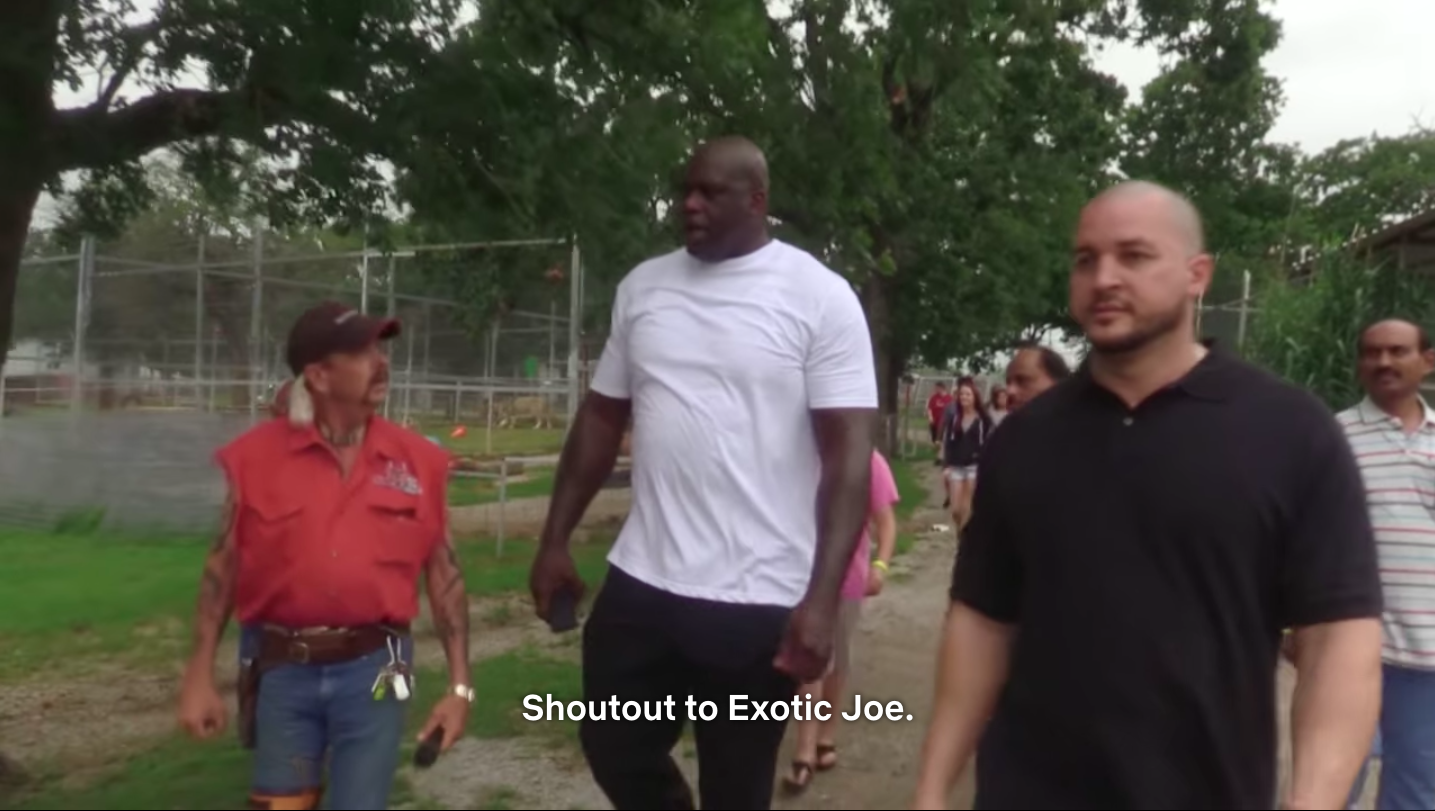 "I don't harm tigers. I love tigers. I love white tigers," Shaq said.
"We go in [the G.W. Zoo], and it's a beautiful place," he continued. "And the character that was there was Exotic Joe. We're there, and I dropped some donations for the tigers' foods and all that. We take pictures with tigers."
But Shaq went on to reveal that he stopped visiting the zoo after learning about Joe's legal issues.
Then we go back another time and we found out that he's involved with all the stuff, and then, actually, I stopped going.
Shaq then pushed back against the idea that he's keeping tigers as personal pets. (According to NBC Sports, they live on a farm in Florida.)
"Do I put donations to these zoos to help these tigers out? I do it all the time," he said. "Do I own tigers personally at my house? No."
Shaq concluded by saying that Joe Exotic is "not [his] friend" and that he "had no idea any of that stuff was going on."
I was just a visitor. I met this guy. Not my friend. Don't know him. Never had any business dealings with him, and I had no idea any of that stuff was going on.
Welp, that's what Shaq has to say about Joe Exotic. You can listen to the full episode of The Big Podcast With Shaq here.