An Ariana Grande superfan took stanning to a whole new level when he decided to eat a hot pepper every time she said "um" in an award acceptance speech. And y'all, this is a tough watch, but it's a MUST watch:
It turns out that Ariana says "um" quite a lot — a habit that seems pretty harmless until young, impressionable youths start doing this every time you say it: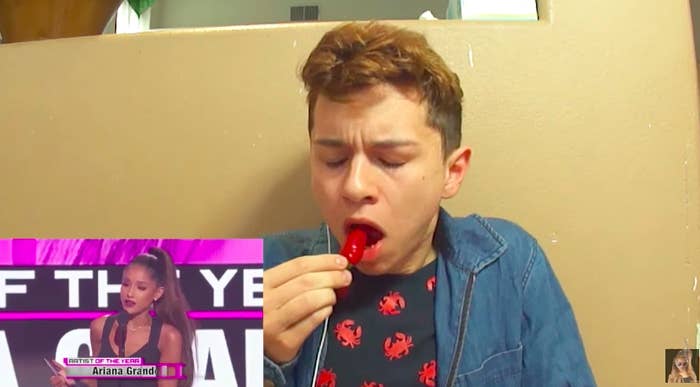 The fan in the video is 19-year-old Mikey Junchaya from Albuquerque, New Mexico. Mikey runs a YouTube channel called Mr. Grande, and the Ariana dedication is STRONG with this one.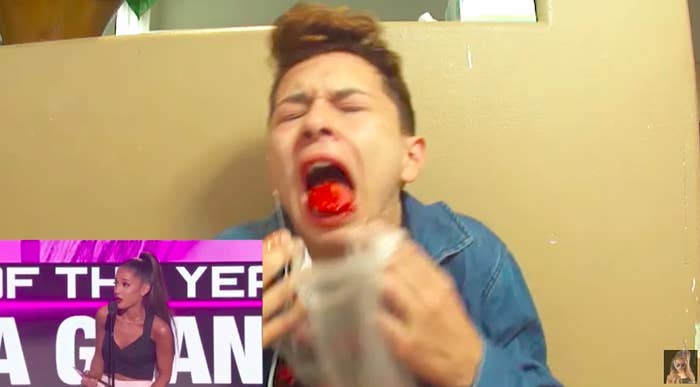 "I was honestly just waiting for her to stop talking," Mikey told BuzzFeed of the painful experience. "I realized in that moment how stupid it was that I was actually doing this."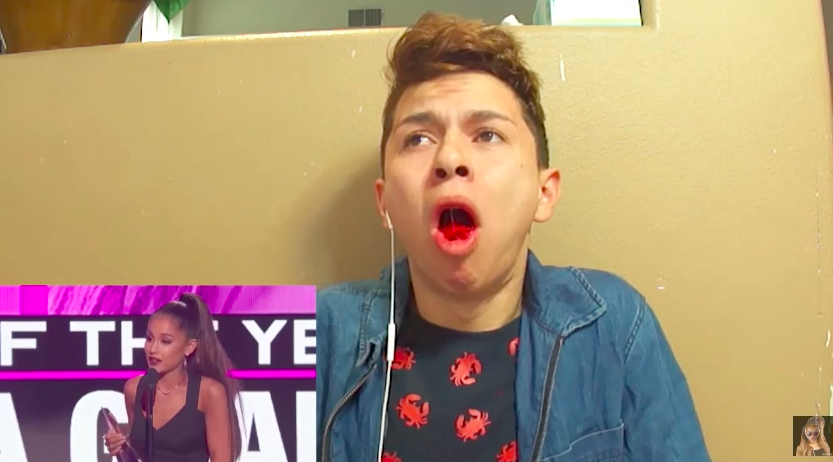 According to Mikey, the worst of it wasn't even captured on video.
For the record, Mikey, water DOES NOT HELP. You gotta drink milk. In your case, probably a lot of it.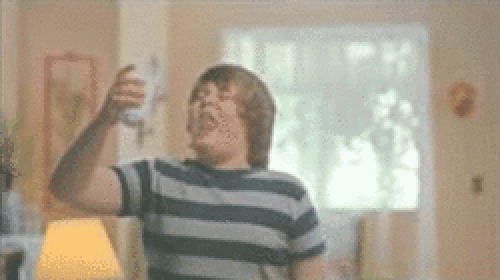 When asked what message he's hoping to send to Ariana with this video, Mikey had his answer ready.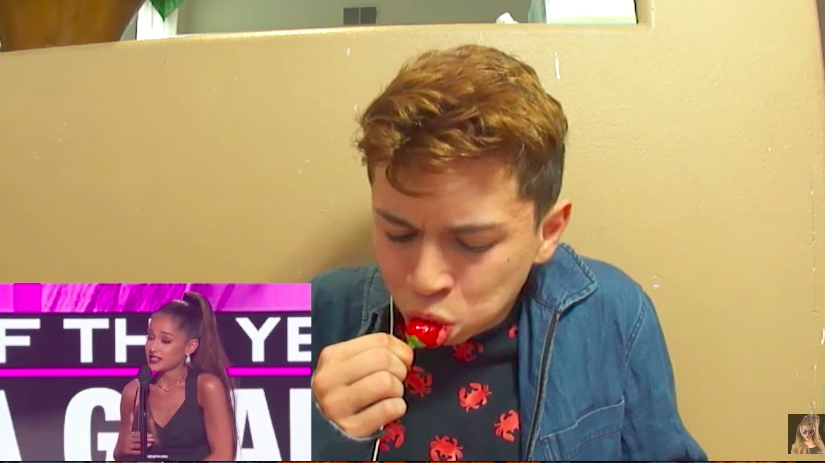 Kids these days. I tell ya.