In case you missed it, MTV announced this week that they're FINALLY bringing back Jersey Shore, after five long years off the air. Party's here!!!
While MOST of the original cast would be returning for the reboot, one beloved cast member had opted out: Sammi Sweetheart.
The news surprised many fans — especially since she had recently "liked" a tweet from The Situation, petitioning MTV for a reboot.
And she offered no explanation for her absence on Twitter. People were sad, heartbroken, and very confused!!!
But Snooki just spilled a whole lot of tea on the reboot in her podcast, It's Happening — and she revealed the reason why Sammi doesn't want to come back.
At first, Snooki tried to be diplomatic about it:
Everyone's asking why Sammi's not doing it. You have to ask her that — I'm not gonna speak for her. But Sammi is just in such a happy place that I feel like she doesn't want to jump back into that drama if it does happen.
"Filming the show, Jersey Shore, back then...it was crazy. It took a toll on you. It was very emotional."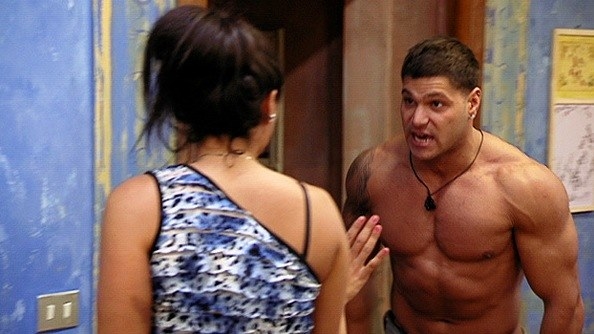 "And being that there was a lot of Ron and Sam drama when we did film, it was just really hard on both of them. So I just think she doesn't want that anymore."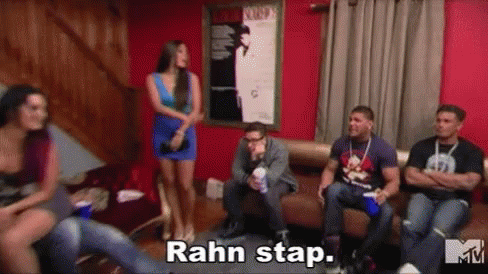 But Snooki says there actually IS a chance Sammi will return, and her fellow castmates are "begging her" to do it.
But at the same time, we're just like, it's gonna be different. We're all begging her to come back on the show. It's really up to her. Everyone pray that Sammi comes back, because I feel like she might change her mind. So Sam, if you're listening, come to the show. Like, stop being— stop it. Stop it right now before I spank you.
"It's like, you don't pass this up, you know? So we're trying to tell her that, but we can't force her to come. So hopefully she changes her mind."