Sarah Silverman just issued a lengthy and thoughtful apology to Paris Hilton for controversial jokes she made about her at the MTV Movie Awards 14 years ago.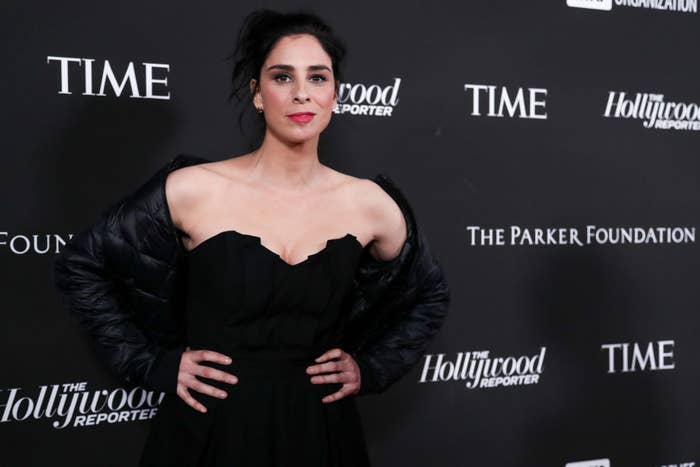 Now, in case this infamous pop culture moment has somehow slipped from your brain, here's a reminder: In 2007, Sarah hosted the MTV Movie Awards. Paris Hilton had just been sentenced to jail for a probation violation, but she attended the event anyway. She went straight from the awards show to jail that night.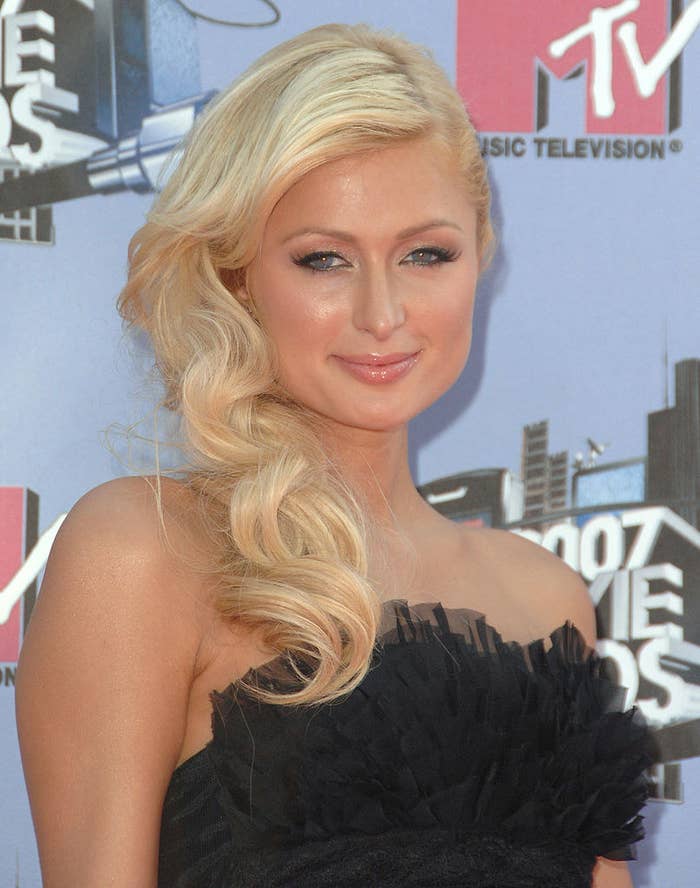 Paris's legal troubles were all over the news at that time, so Sarah made some jokes about the story in her opening monologue.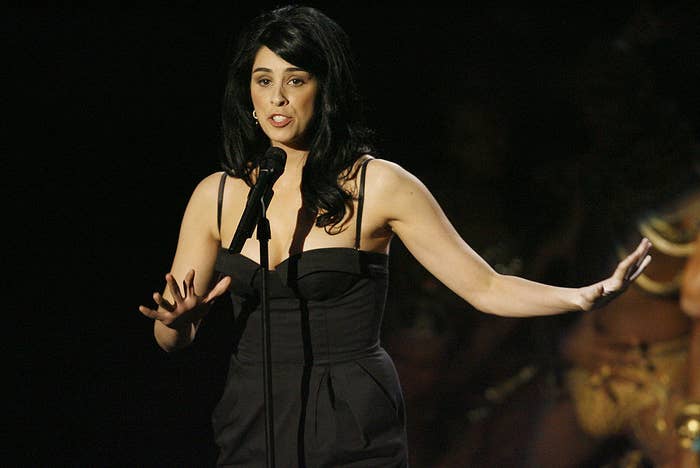 "Paris Hilton is going to jail," Sarah said, to cheers from the audience. "I heard that to make her feel more comfortable in prison, the guards are going to paint the bars to look like penises. I just worry that she's going to break her teeth on those things."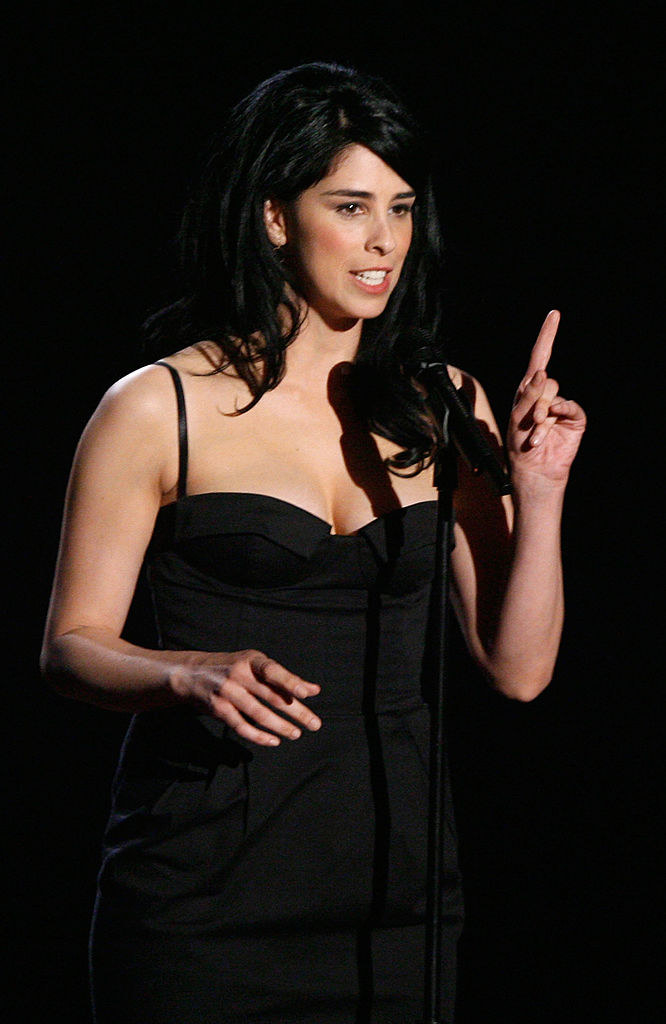 Producers cut to Paris's face throughout Sarah's jokes, and they projected her embarrassed reaction on a gigantic screen in the theater. She looked very uncomfortable with what was being said — and with the audience's overjoyed reaction to it all.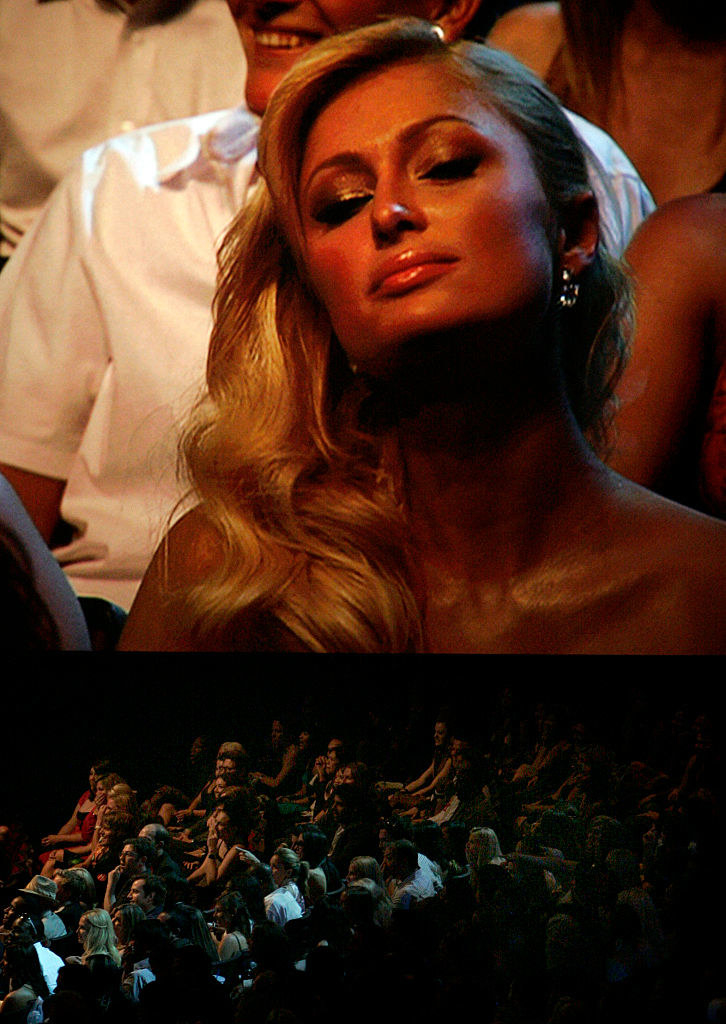 Well, in the wake of the documentary Framing Britney Spears, we're all reexamining the ways the media has treated famous women. And in a recent episode of Paris Hilton's podcast, she mentioned the MTV Movie Awards moment as something that hurt her. So Sarah took to her own podcast today to apologize.
"So here we are, in an awakened world, and I am totally into it," Sarah began. "It's how we grow. It's how we change. I'm super down with reflecting on the past and my part in perpetuating real ugly shit. ... But I do believe that maybe that should be coupled with taking into account any growth that has come since those passing years."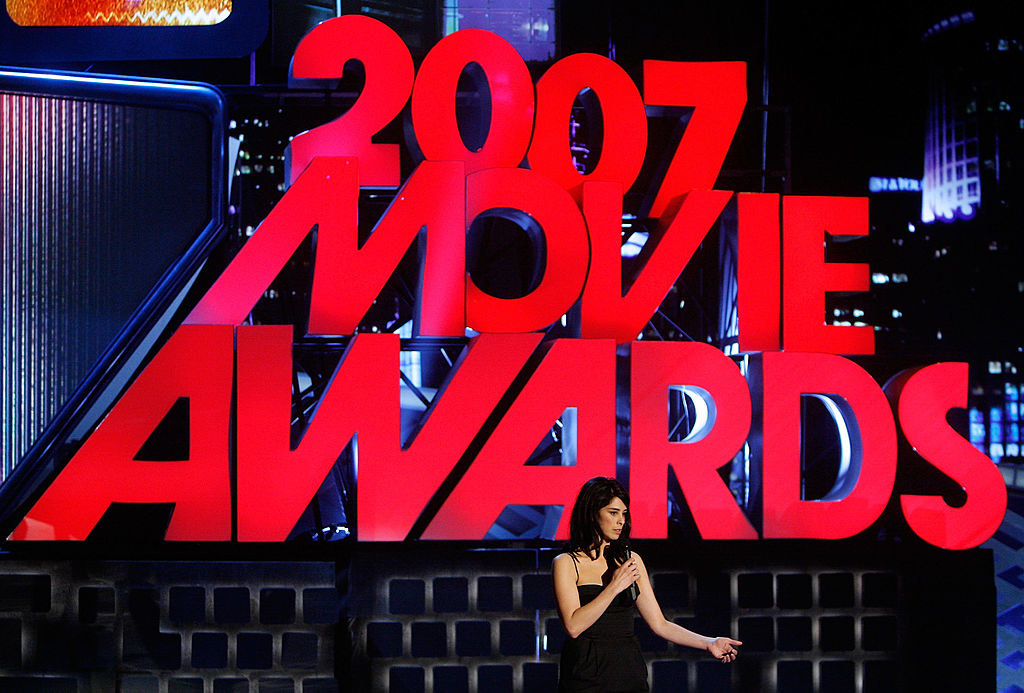 "You know, I do not apologize if I'm not sorry," Sarah continued. "But I do apologize when I am sorry. ... I have lived too long to not have fucked up a lot. And publicly. I bet even Paris Hilton could maybe relate to that."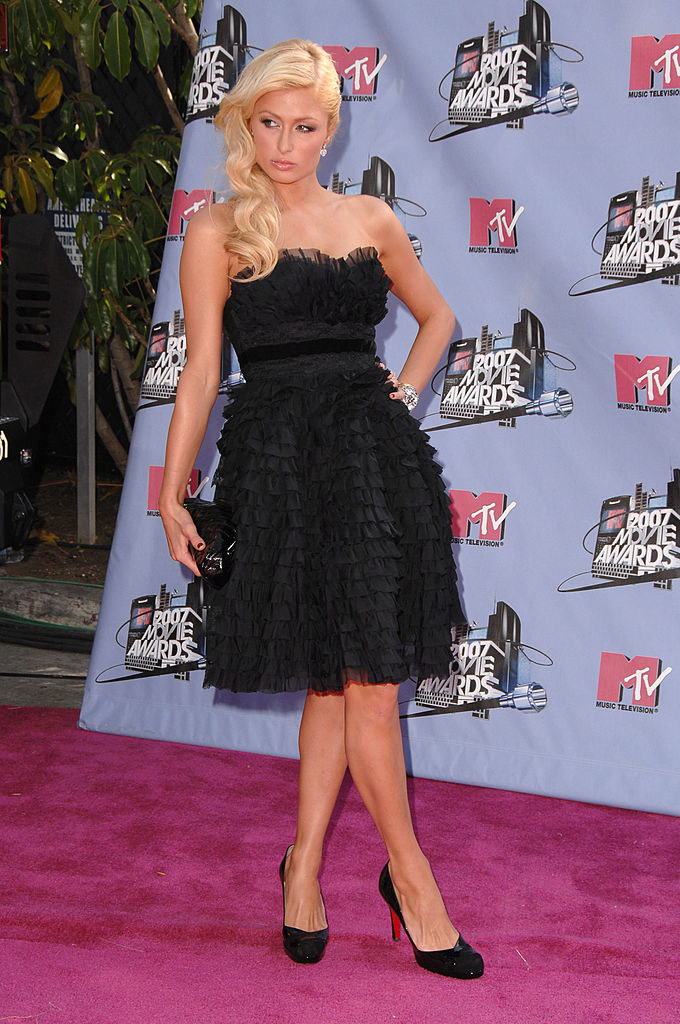 Sarah explained that on that fateful night, she had no idea Paris would actually be in attendance:
I did not know she was coming to the event. Which is neither here nor there, but just the truth. I didn't know, also, that she would be going directly from the event to jail that night.
"I remember spotting her in the audience, I really do. And I remember seeing that look on her face, and my heart sank. Because there was a person under there."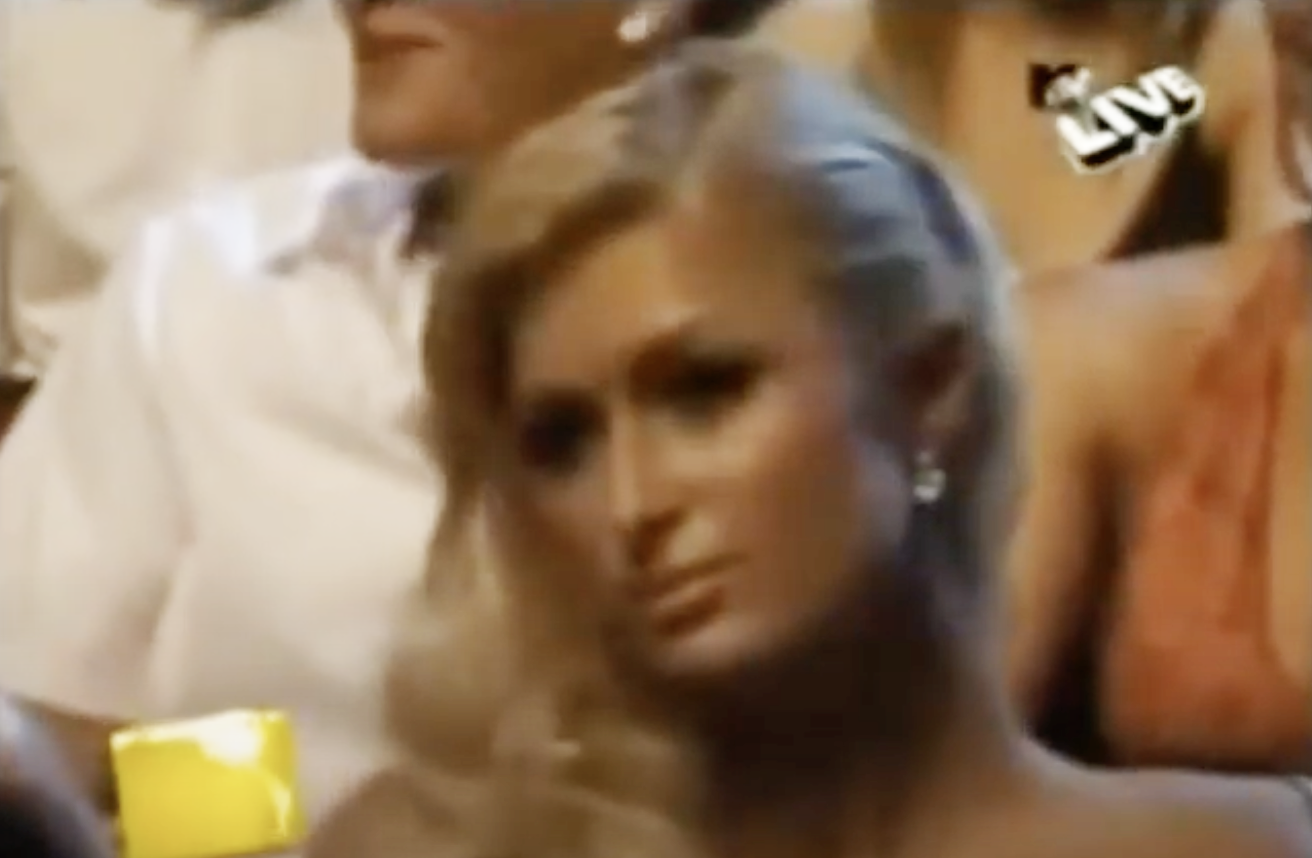 Sarah went on to explain that she actually wrote Paris an apology letter a few days after the event, and she only just found out that the letter never made it to her:
A couple days later, I wrote her a letter apologizing. I felt awful. And I never heard back. I certainly wouldn't expect her to, anyway, but on her podcast the other day, she said she never heard from me, which just bums me out because I guess it never got to her...I'm just real sorry my note didn't get to her. Because I really meant it.
"So here I am, 14 years later, telling you, Paris, that I am really sorry. I was then, and I am much more completely, and with far more understanding, I think, now."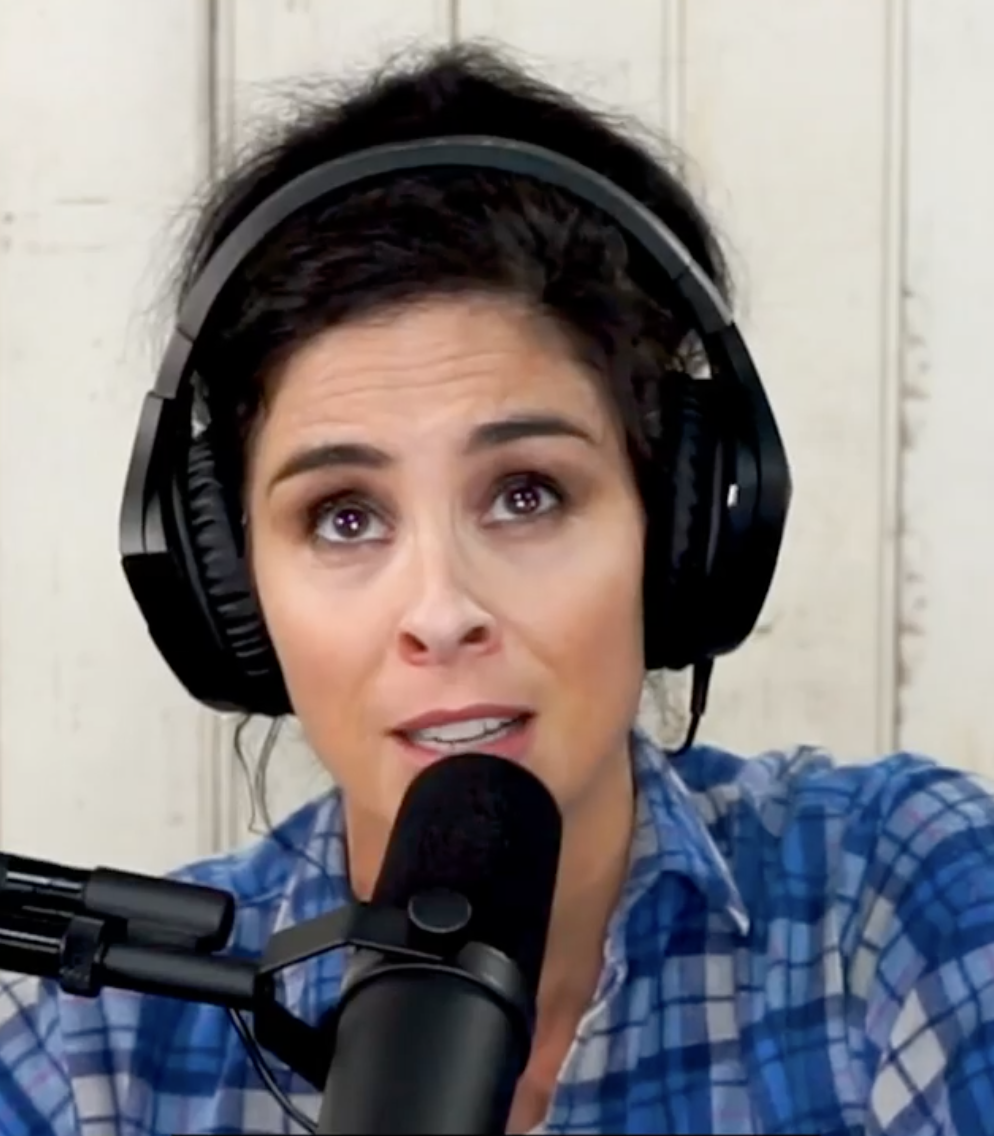 Sarah also reflected on one commonality she sees between herself and Paris — that they've both played "mean characters" for laughs:
We can't change the past. So what's crucial is that we change with the times. I can imagine Paris is probably now also reflecting and apologizing for stuff, and I say good on her for that. You know, we both played mean characters, and they had our real names.
"So Paris, I hope you accept my apology, and I hope that you feel my remorse. I felt it the second I saw your face that night."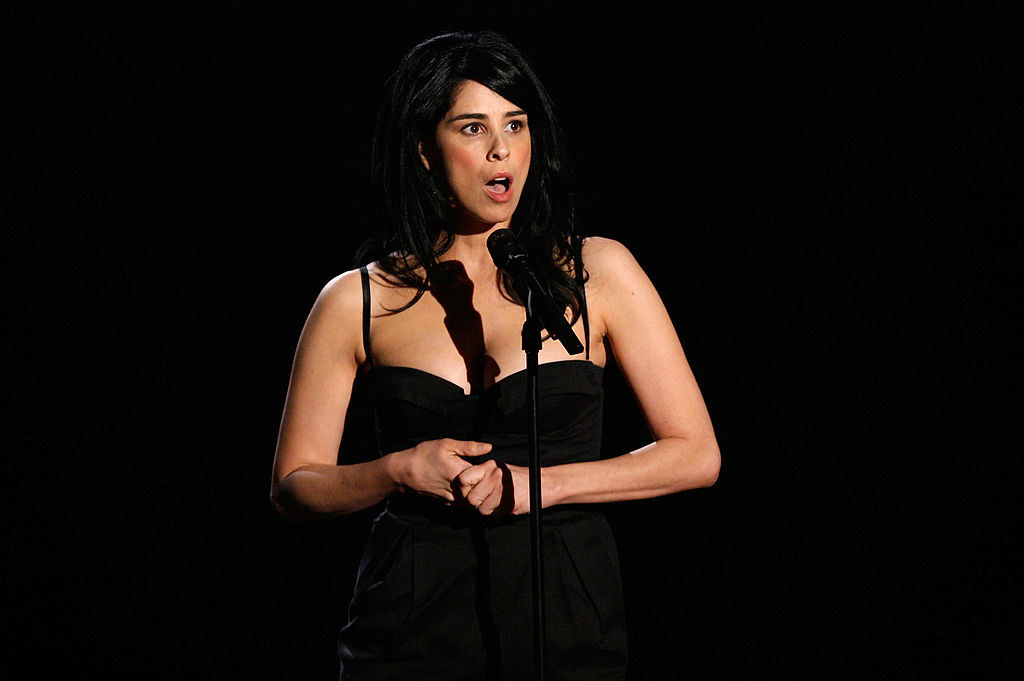 You can watch Sarah's response in full below: