This is Samantha Bee, host of Full Frontal with Samantha Bee on TBS.
Samantha is one of very few women working in late night TV right now — but this fall, two new shows with female hosts premiered.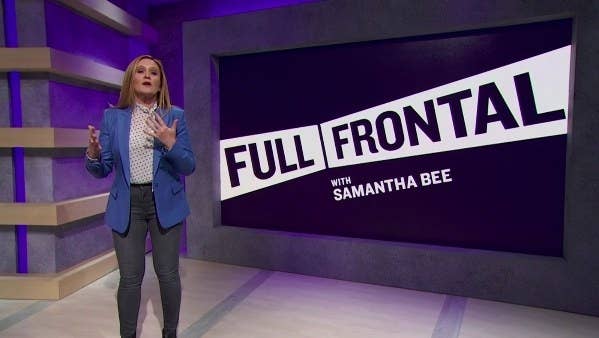 Sarah Silverman debuted her new Hulu show, I Love You, America.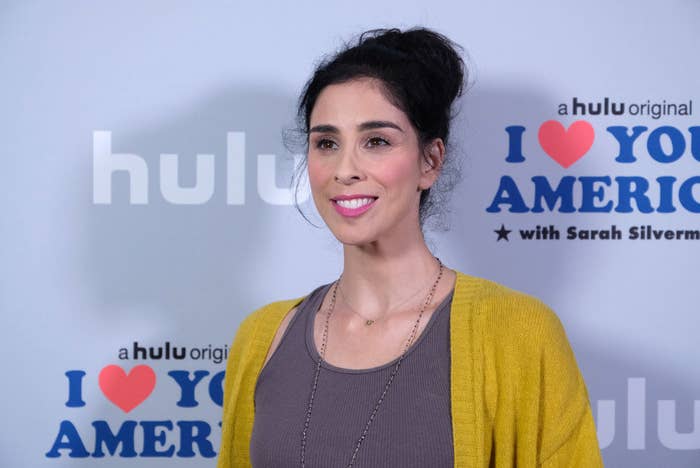 And Robin Thede is getting rave reviews for her BET show, The Rundown with Robin Thede.
All these shows might technically be competitors in the late night field. But Samantha Bee wants nothing but love between her so-called "late night girl gang" — and she just made JACKETS to prove it. She sent one to Sarah Silverman to congratulate her on her premiere:
The jackets are metallic purple with "NASTY" embroidered inside a heart — a reference to that time Donald Trump called Hillary Clinton a "nasty woman" during a debate.
Samantha Bee also had the jackets made for herself and Chelsea Handler, who's been rocking the late night world for years.
Late night girl gang, ASSEMBLE!
Oh, and one more thing: Remember that infamous Vanity Fair photoshoot of late night hosts, from 2015? The one that got a lot of criticism for only including the dudes?
At the time, Samantha Bee responded to the snub by tweeting out this photoshopped version that includes her:
And now, Samantha Bee has tweeted out an updated version of the pic.
We love our late night queens!!!