You might have heard that a third Sex and the City movie was supposed to start filming in the next few weeks.
While SJP seemed a bit ~frustrated~ in the interview, she didn't reveal the reasons why the project had been scrapped.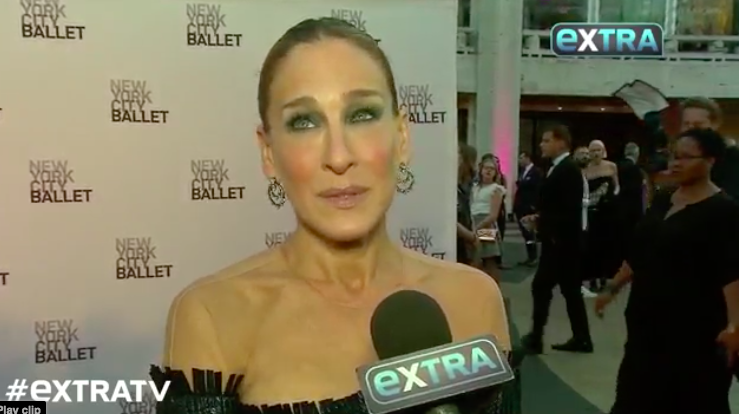 But the Daily Mail soon reported that the reason was actor Kim Cattrall — aka Samantha. They claim she made some unreasonable demands that the movie's producers couldn't meet.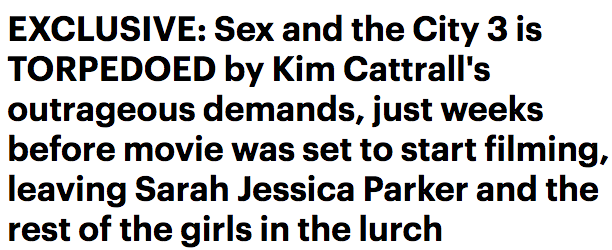 Now, we don't really know whether or not that's true. But some of the show's stars are weighing in — and y'all, it's getting DRAMATIC.
Kim herself was the first to respond to the Daily Mail's article, denying the report and saying she never wanted to do a third film in the first place.
But fellow SATC actor Willie Garson seemed to imply that the Daily Mail was correct, tweeting that "sadly, the reasons are true."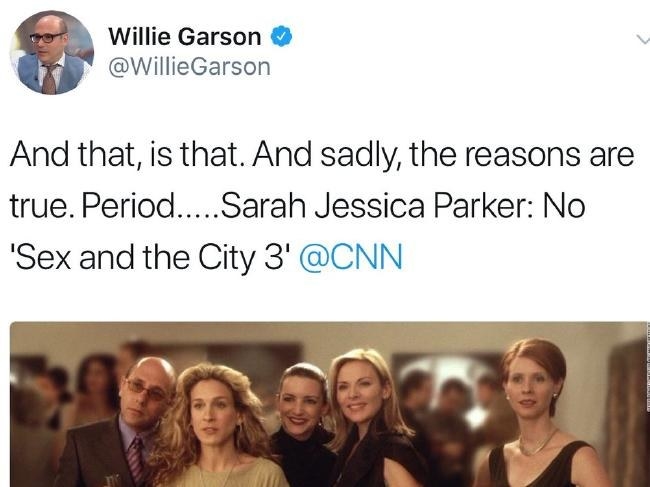 And though Garson later deleted that tweet, he still kept up a retweet of the Daily Mail's original article.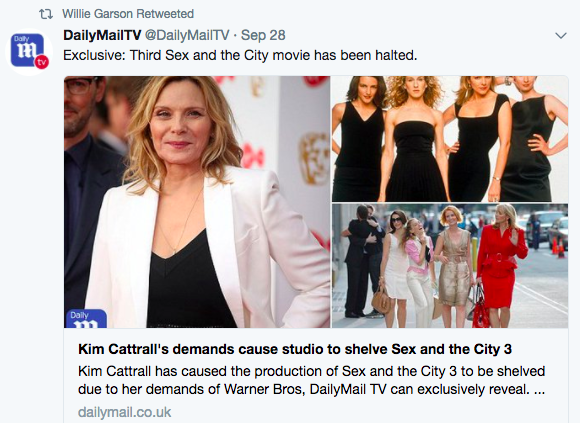 MEANWHILE, back on Kim's Twitter page, she was rapidly retweeting her supporters: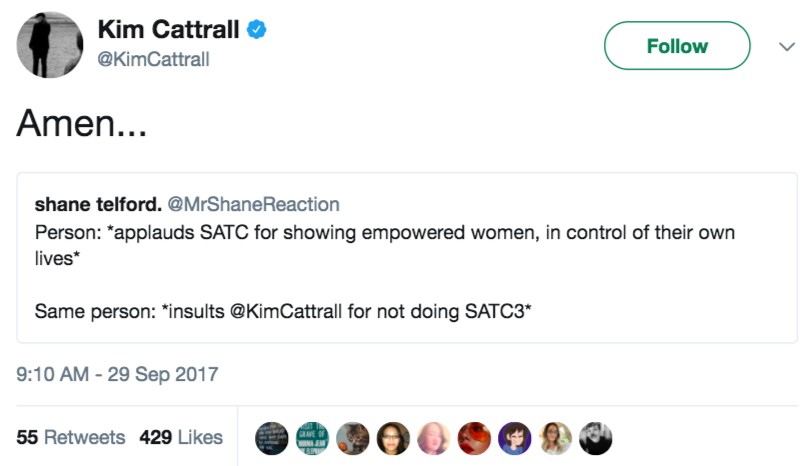 Surprisingly, she even retweeted someone who said Sex and the City 2 was "terrible," adding her own comment: "Preach...."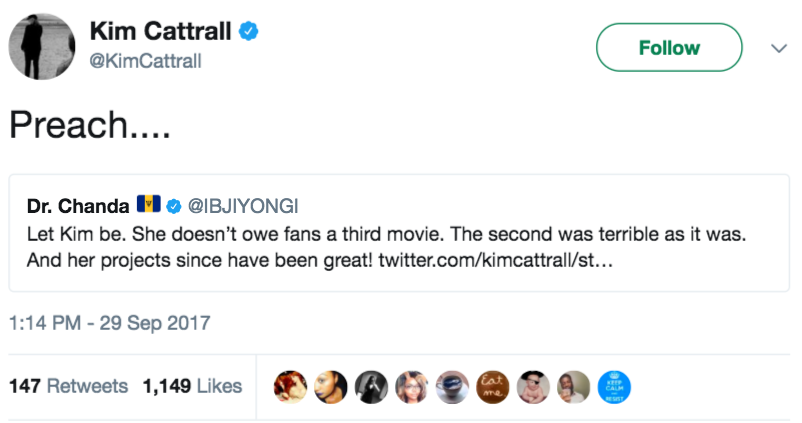 And then — how's that popcorn, everyone??? — WIllie Garson appeared again, ~sassing~ a commenter who said Kim Cattrall had earned the right to make demands.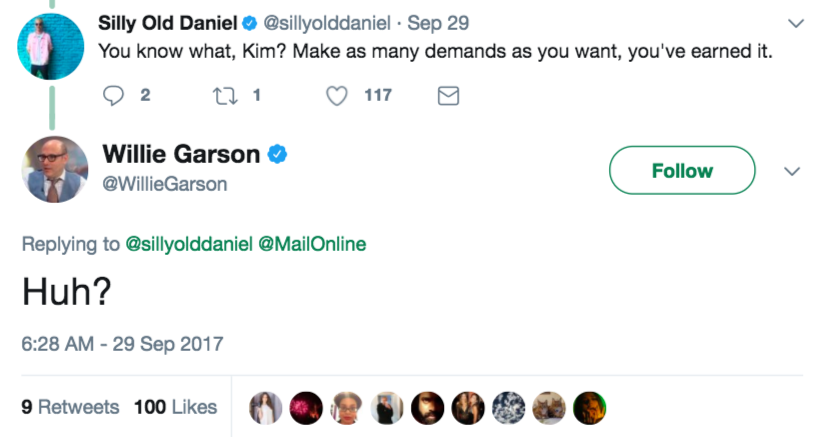 Willie then tweeted to his followers that he was concerned for the film's crew, who would now be out of a job.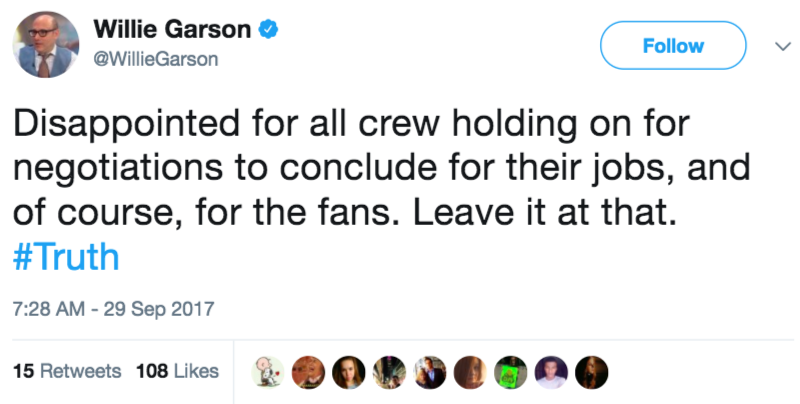 But wait, there's more! Enter Kristin Davis, aka Charlotte...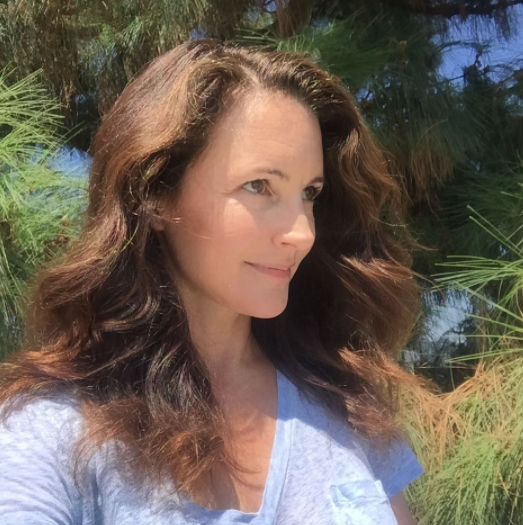 ...who took to Twitter and liked a whole bunch of tweets from fans expressing their disappointment, including this tweet from Sia: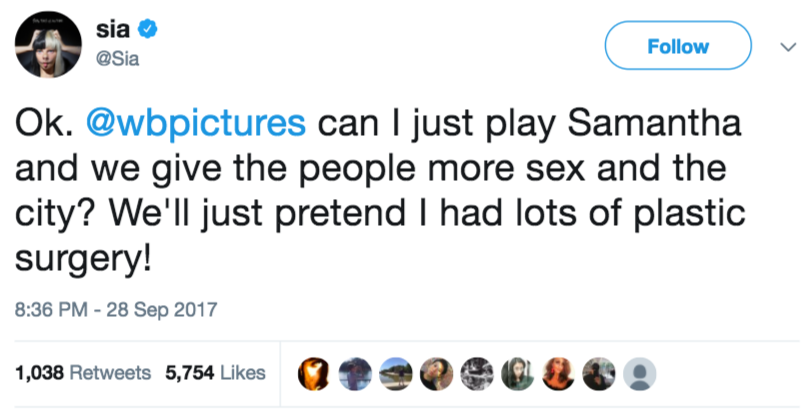 She then posted on Instagram that it was "deeply frustrating" that this new movie would not get made.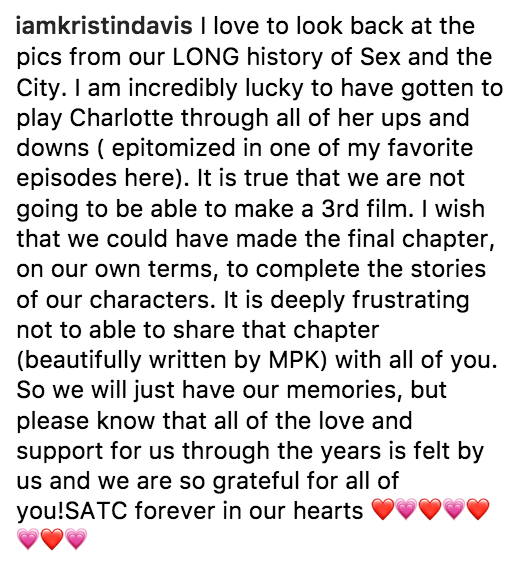 As for Cynthia Nixon? Well, she's not on Twitter (which is SO Miranda, btw) and she hasn't weighed in (yet) on Instagram. BTW, this might not be the first time there's been some ~dramz~ between Cattrall and the rest of the cast.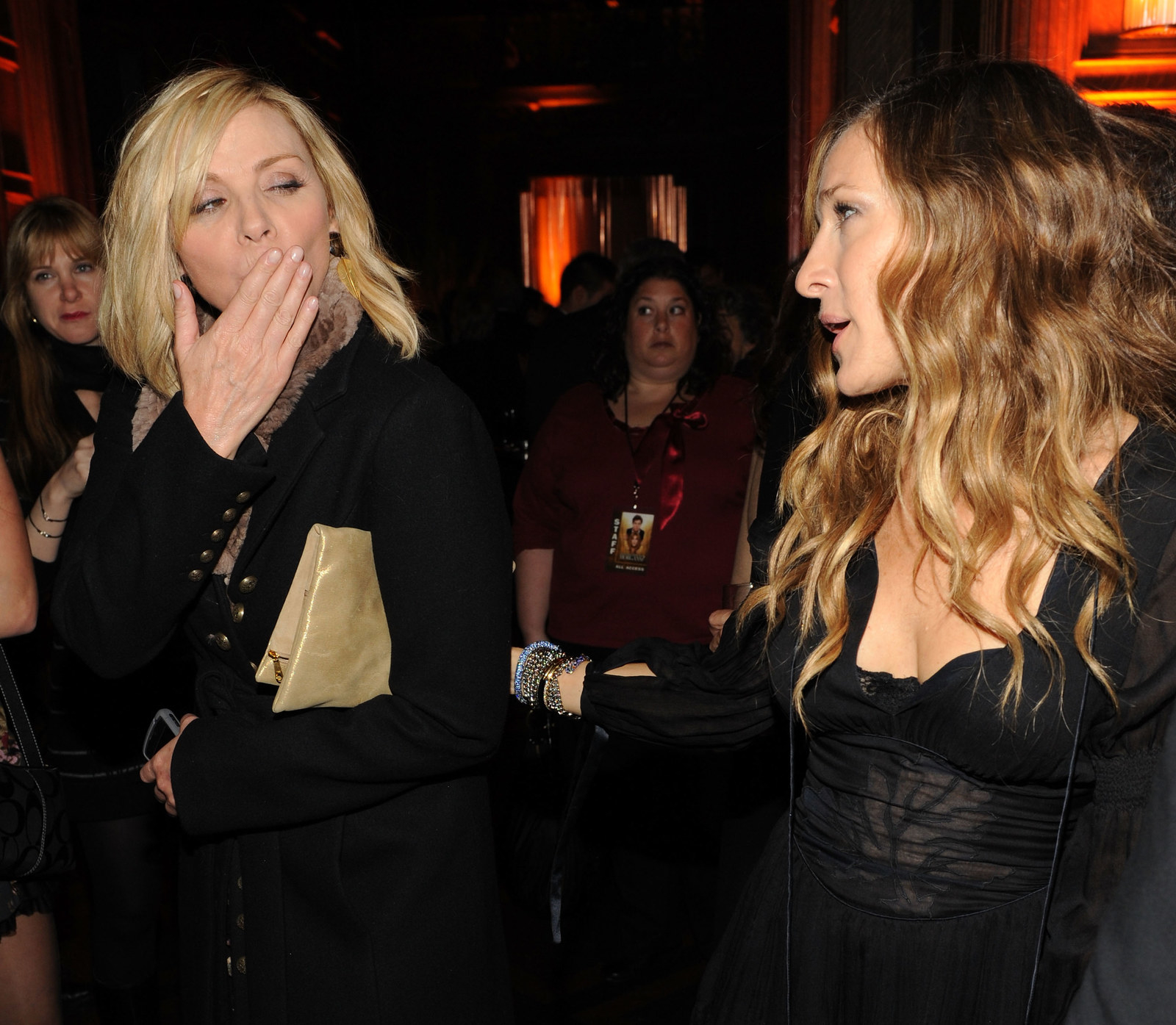 Well, Kim should definitely not be forced into doing a movie she doesn't wanna do. But can't we all just get along, people???