Olivia Munn — actor, model, and definitely not Justin Theroux's new girlfriend.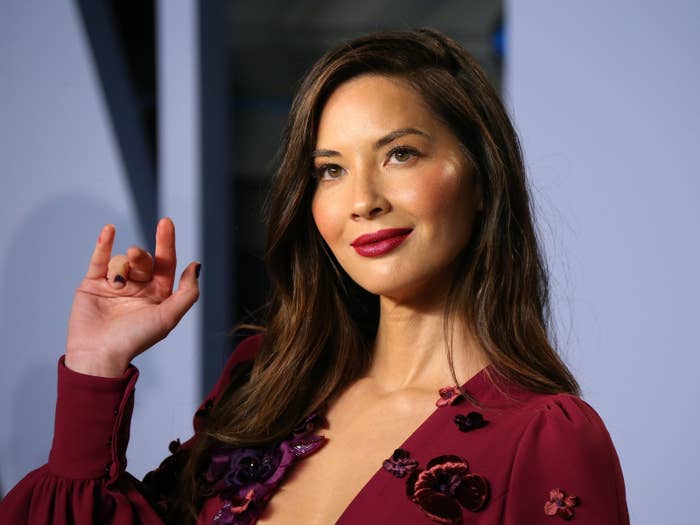 After Jennifer Aniston and Justin Theroux announced their split last month, rumors started circulating that he was now dating Olivia Munn. This would be particularly ~interesting~ because Olivia and Jen are friends, and starred in Office Christmas Party together in 2016.
But in a story Olivia just posted on Instagram, she's making it clear those rumors are 100% false.
Here's what she posted on her story yesterday: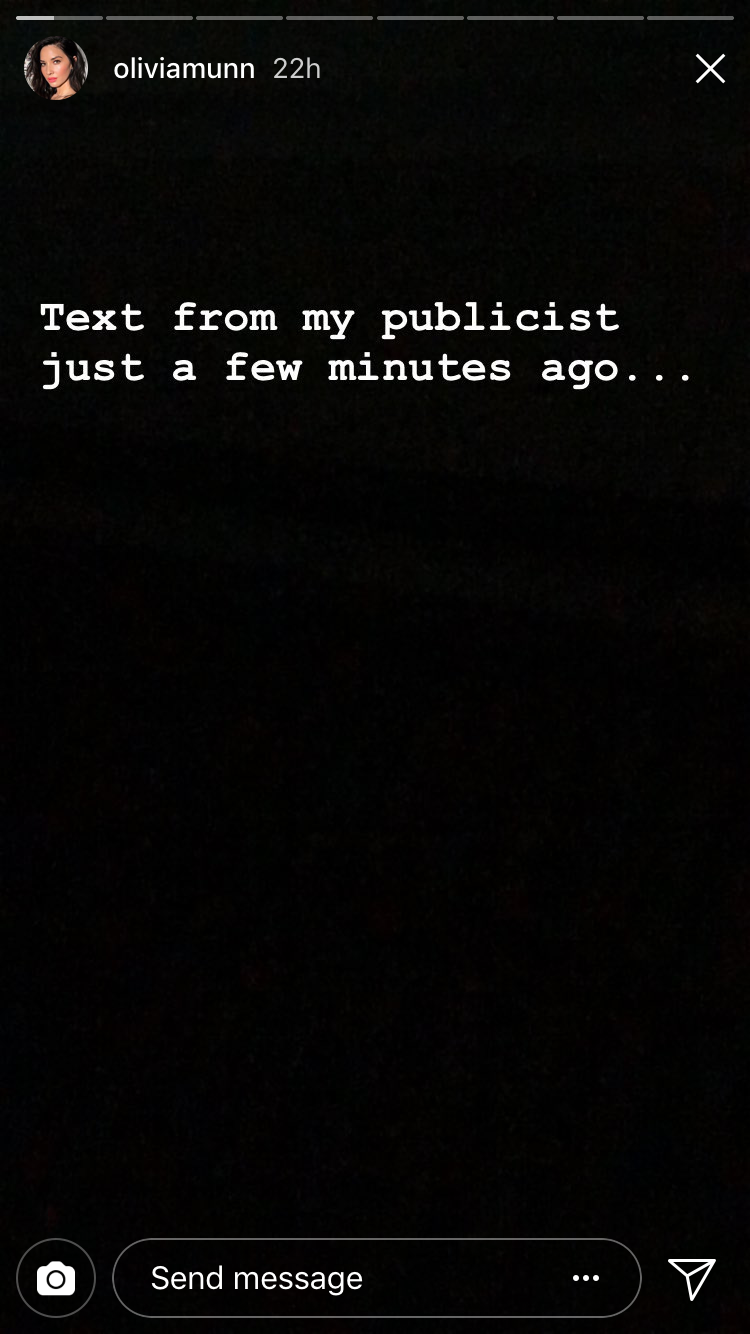 First, a screenshot of her publicist telling her that a story was going to run about the Justin Theroux rumors: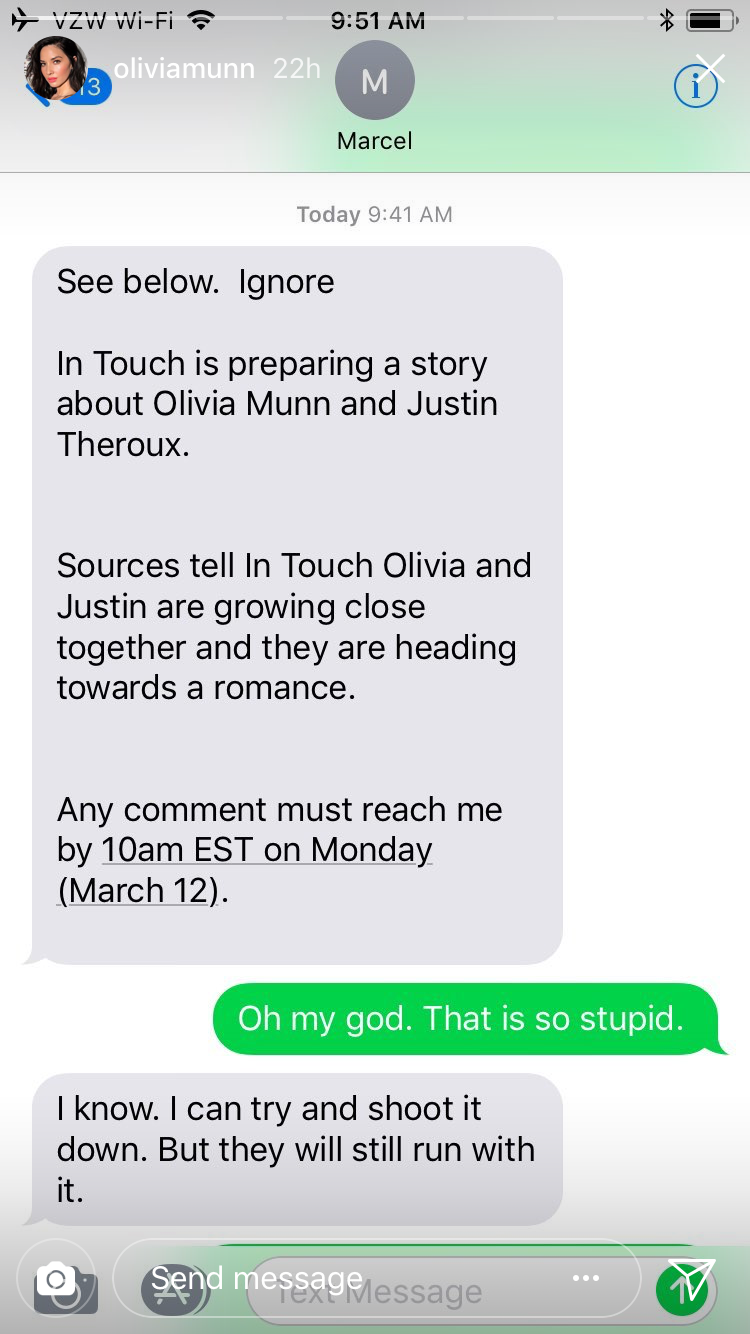 Olivia then SHUT 👏 THAT 👏 SHIT 👏 DOWN 👏.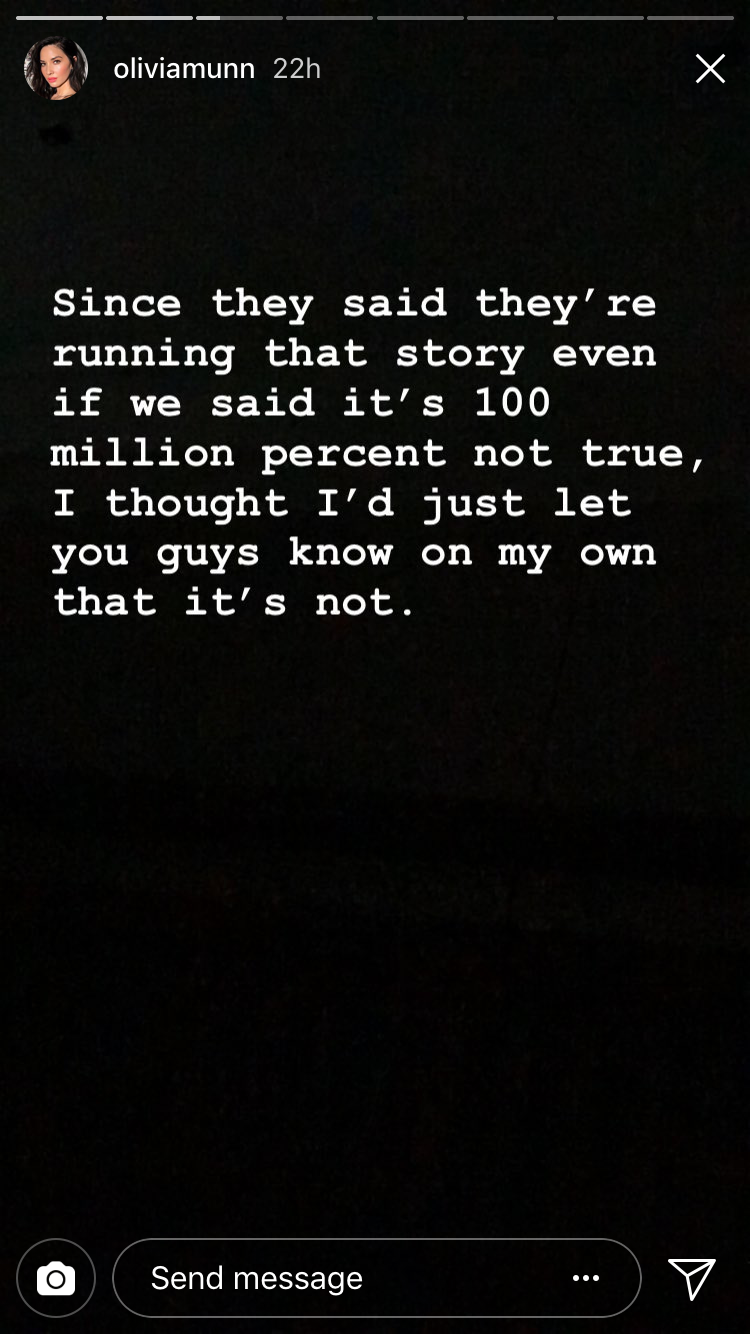 She also posted a little ~open letter~ to tabloids, asking them to "please stop matching [her] with [her] friends' exes." Tell 'em!
And just for good measure, Munn posted a throwback picture with Jen at a premiere of Office Christmas Party, along with the caption #FBF.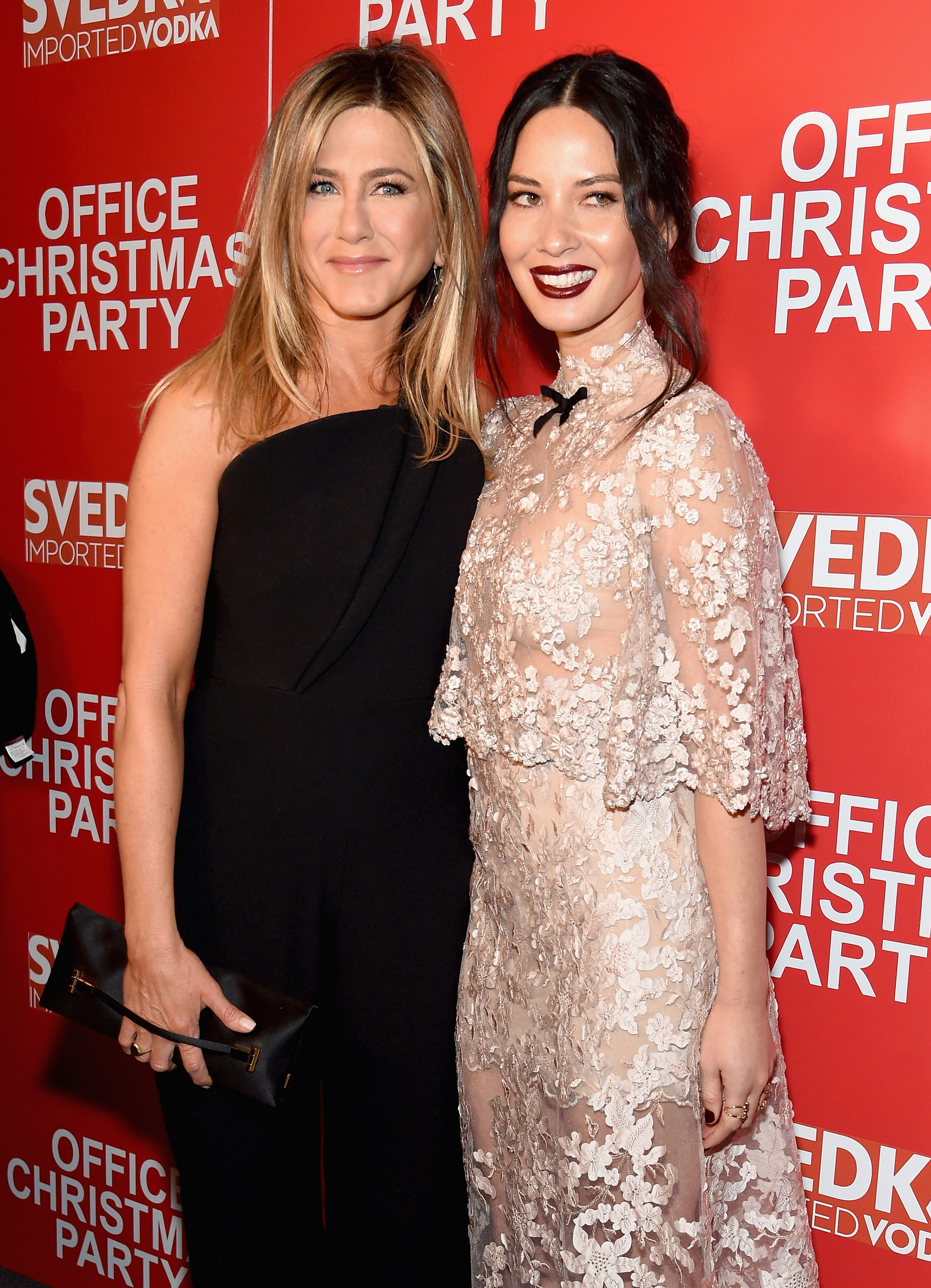 And that's that on that! Now leave Olivia alone!!!