And you probably already know that every single frame of that video is chock full o' subtle references to her haters.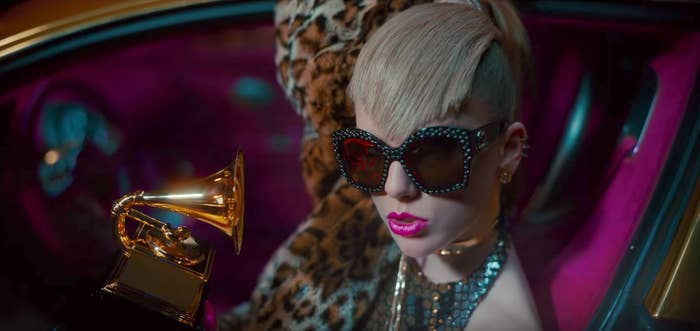 So when Tay wore this t-shirt at the end of her video, with her friends' names written all over it, of COURSE people took notice.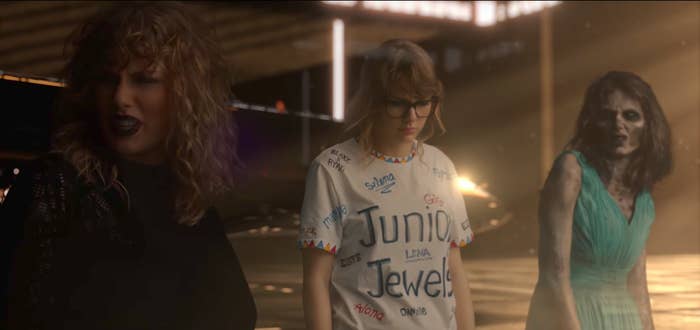 ENHANCE!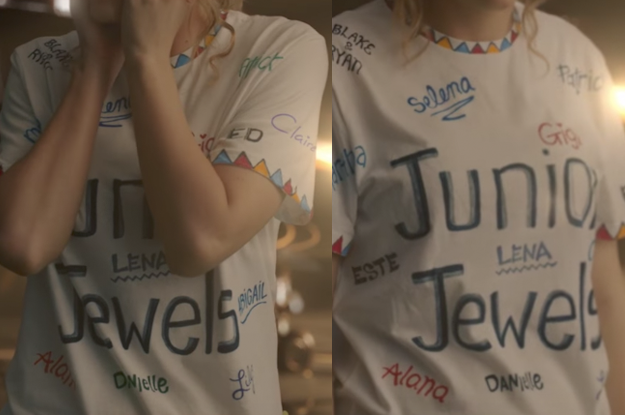 We've got Selena (Gomez), Ed (Sheeran), Lena (Dunham), Gigi (Hadid). The list goes on!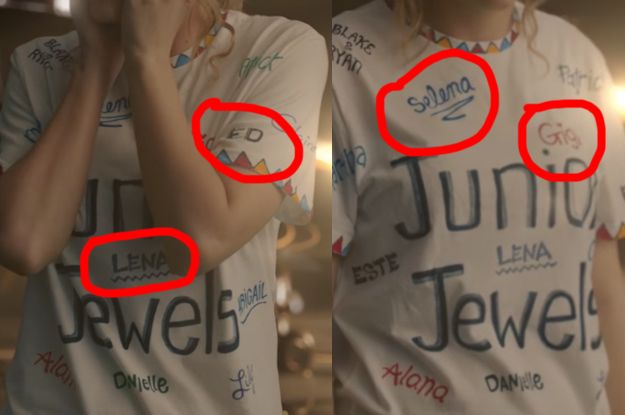 BUT WAIT. A few members of Taylor's squad are...noticeably absent. Where's Karlie Kloss?? Where's Cara Delevingne??? WHERE'S LORDE?????????????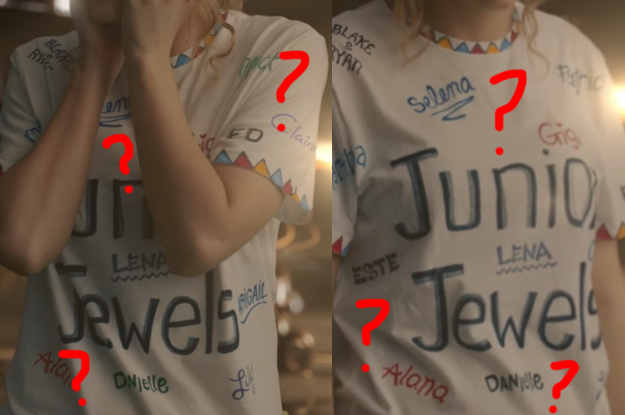 Remember, this is Taylor Alison Swift we're dealing with here — nothing is by accident.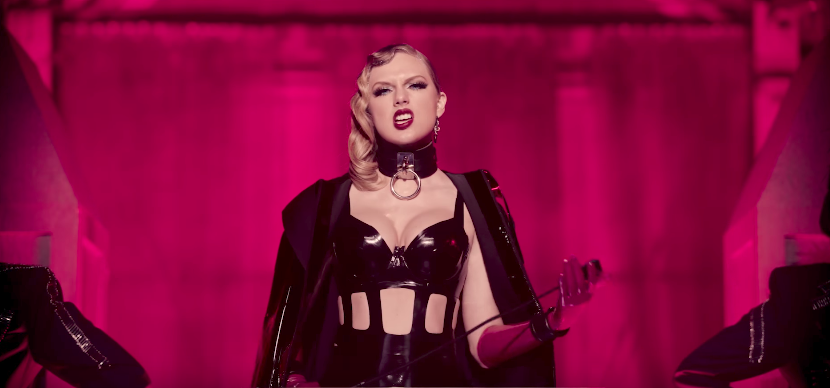 And so, there can only be one logical conclusion: Karlie, Cara, and Lorde have all strayed from Tay's light.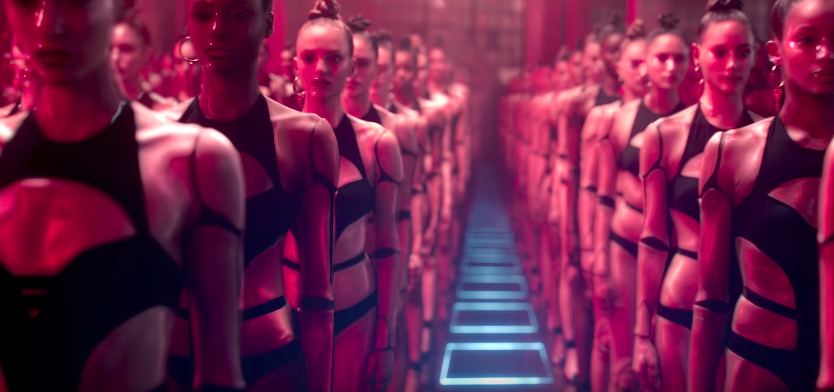 Let's start with Karlie. She's made NO congratulatory statements to Taylor on social media since "LWYMMD" dropped.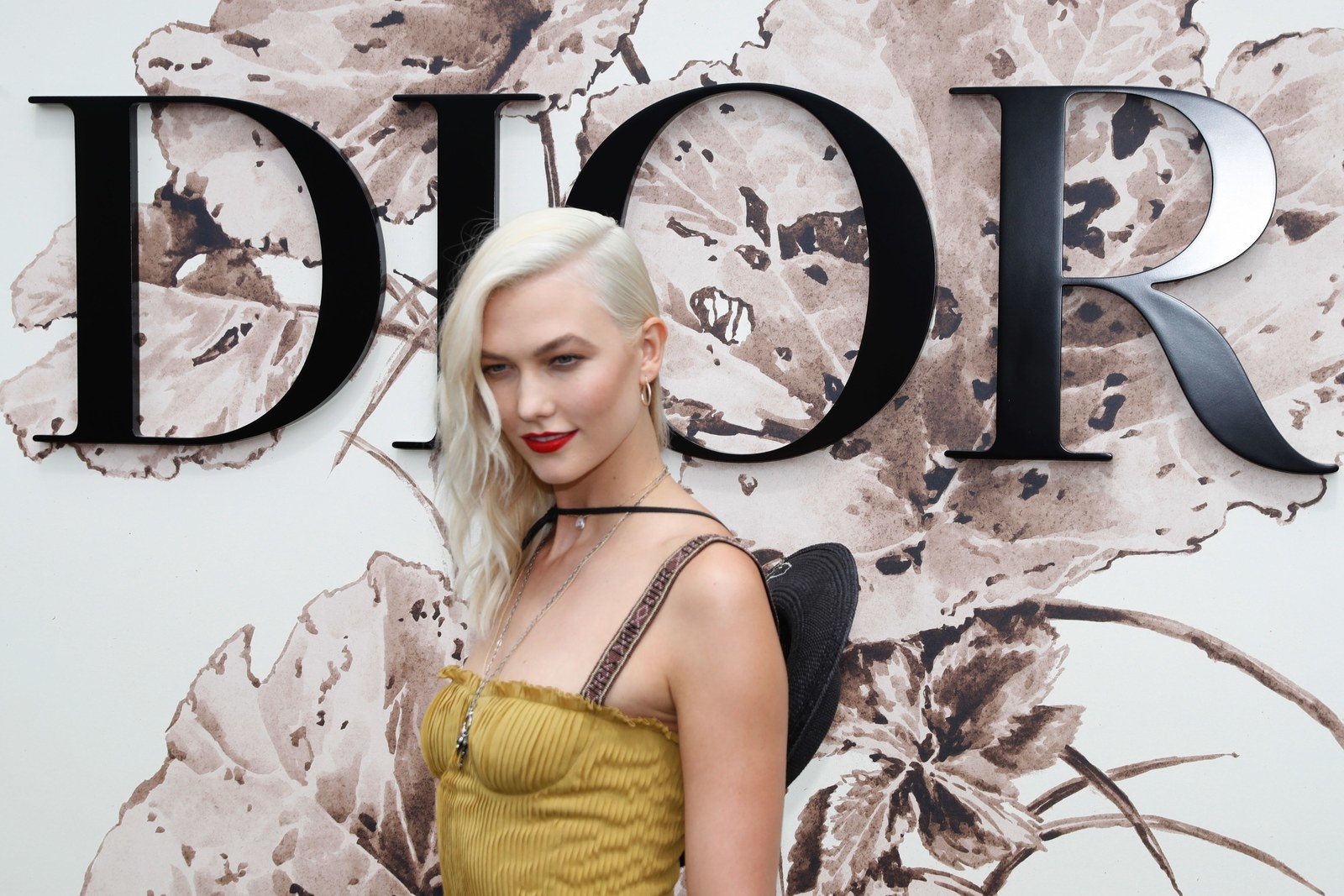 But she used to shout out Taylor — and her music — on Twitter all the time.
AND, to add insult to injury, she faved this tweet from Demi Lovato — a known Taylor detractor — the day after Taylor released the single. Why not fave any of Taylor's snake videos, Karlie??? THERE WERE THREE!!!
It seems like Karlie might be trying to quiet the feud rumors, though, as "a source" close to the model just released a statement to E!:
Taylor and Karlie are doing well as friends. They had NO falling out whatsoever. They still speak but have been slammed with crazy schedules on both sides. Karlie had many prior commitments—that's why she was not involved in a few of Taylor's music projects like she was last year. They are still good friends though.
Hear that, y'all?? Nothing to see here. Taylor was simply too busy with her crazy schedule to write the name "Karlie" on a t-shirt. NBD!!!
Anyway. Cara Delevingne. Hmm...I wonder why she was left off the shirt?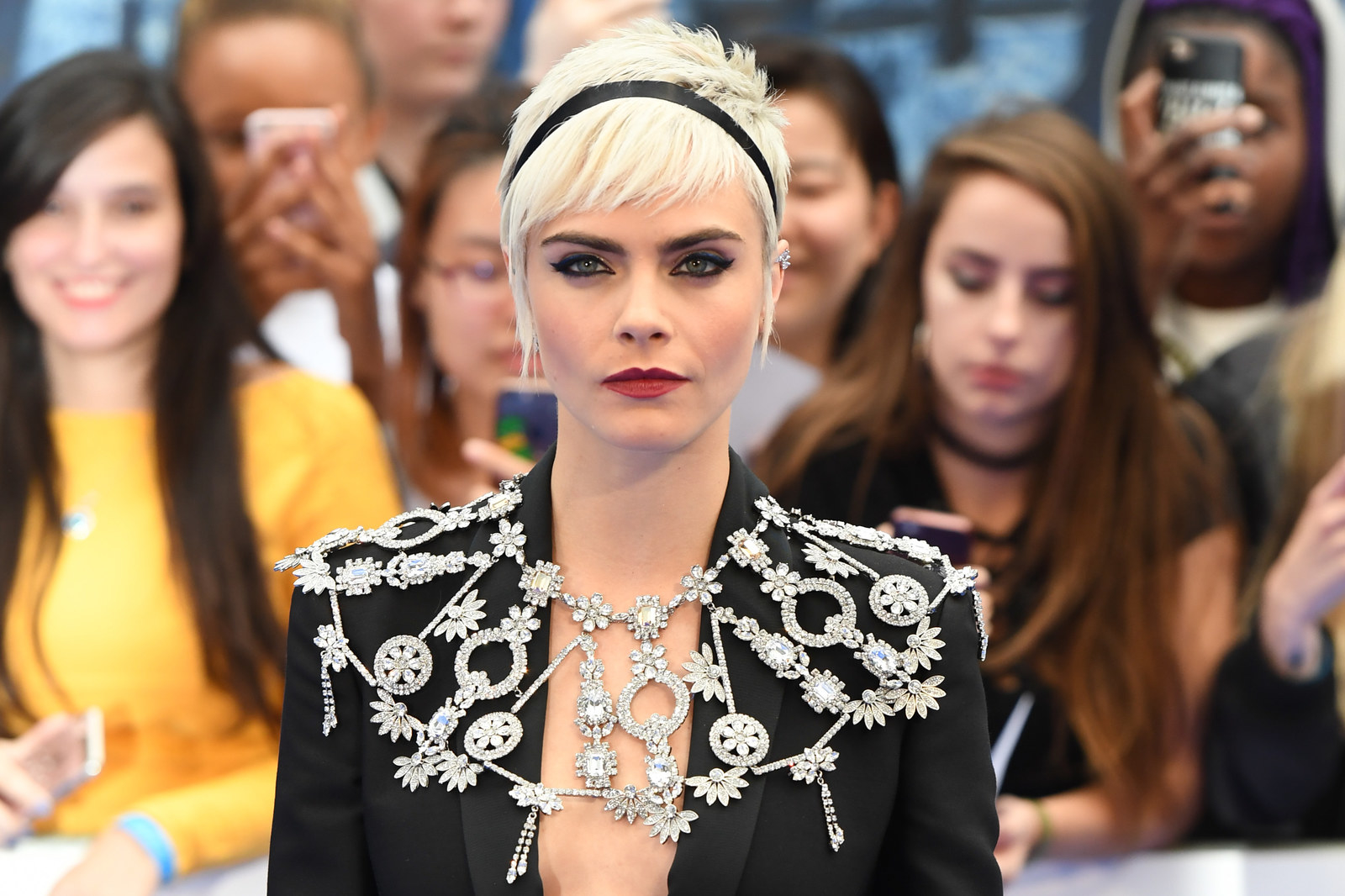 Welp, here's a video of her hangin' with Katy Perry (aka Public Enemy No. 1) in France this summer.
They even had matching haircuts.
Suffice it to say: No room on the t-shirt for you, Cara.
And then we have Lorde. Precious, dancing, flu-surviving Lorde. What the hell did she do wrong?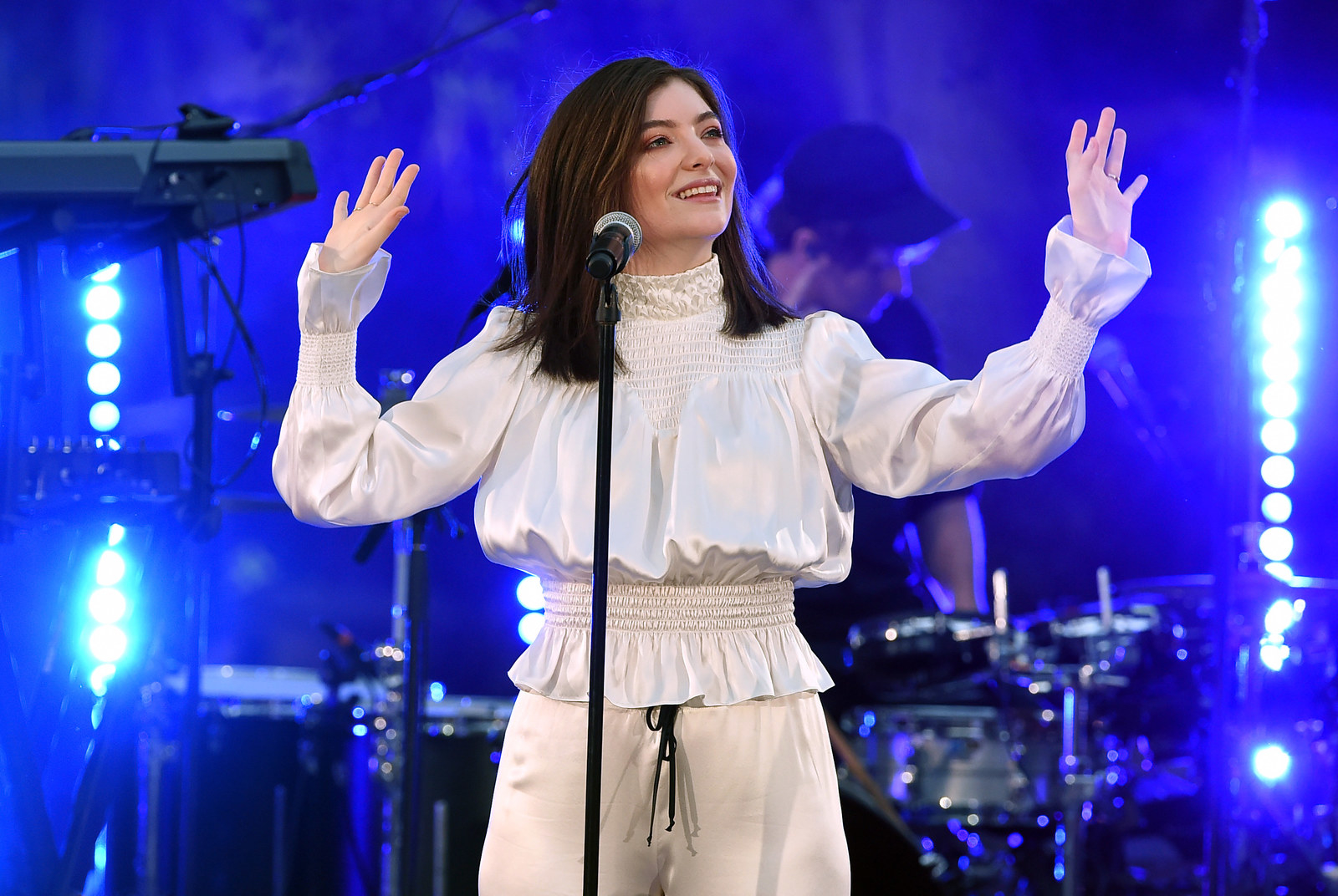 Well, this past June, she said in an interview that being friends with Taylor Swift is like being friends with a person with an autoimmune disease. And before you accuse me of twisting those words, here's her exact phrasing:
"it's like having a friend with an autoimmune disease."
To be fair, she was ~trying~ to make a point about how fame requires you to live your life with all sorts of special considerations. And she later apologized for the remark:
Still, it's possible Taylor didn't appreciate her success being compared to a debilitating disease?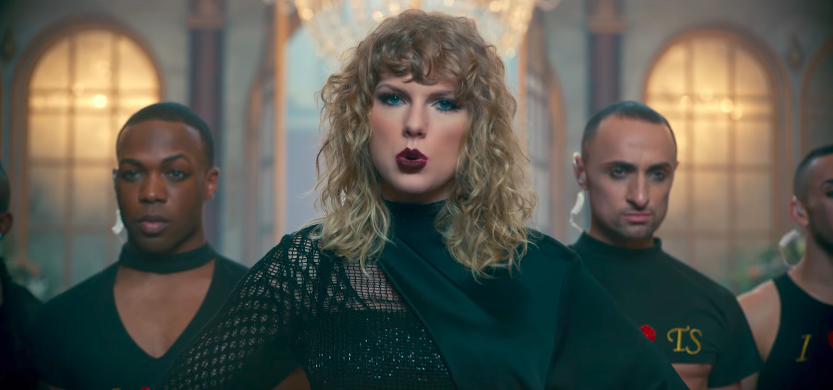 Also, Lorde gave another interview a few weeks later, where she seemed to grimace at the mention of Taylor's "squad" — and said that she doesn't really hang out with the pop star that much.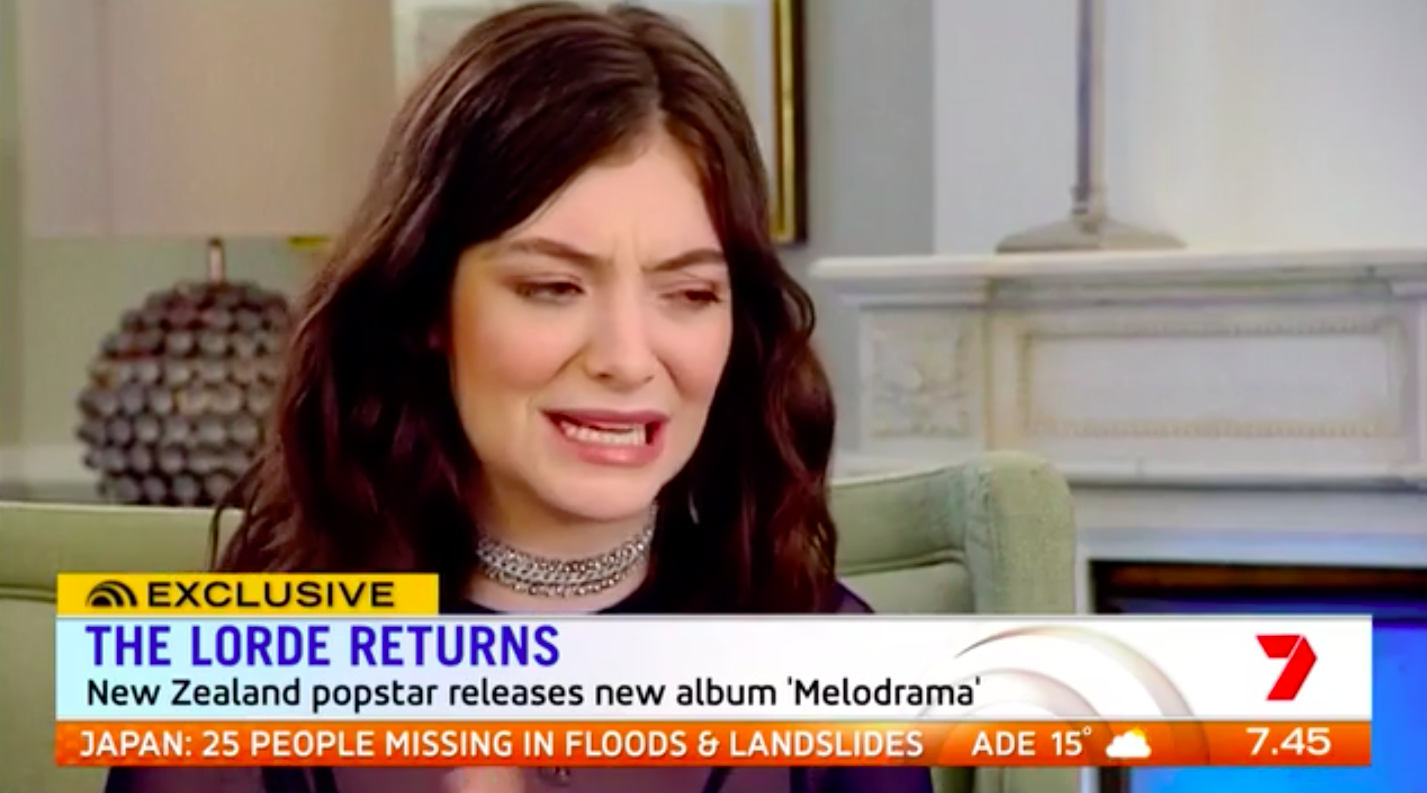 "I'm sorry, Lorde can't be on the t-shirt anymore," Taylor probably muttered in response, her voice barely a whisper. "Why? Oh! Cuz she's dead."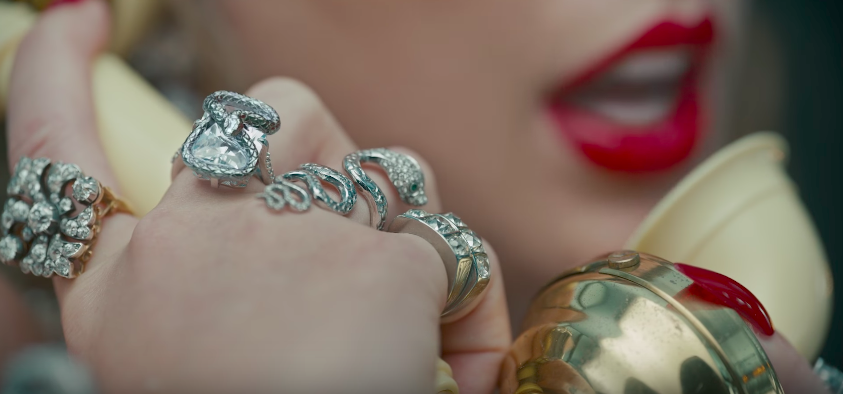 Remember kids: Do not cross Taylor Swift. By her own admission, all she thinks about is karma!!!