Earlier this week, Mitch McConnell made headlines after he was photographed on Capitol Hill with severely discolored hands, as well as some bruising on his face.
For much of his Capitol Hill visit, Mitch kept his hands hidden inside his pockets. But after he dropped a face mask and reached to pick it up, this now-viral photo was taken: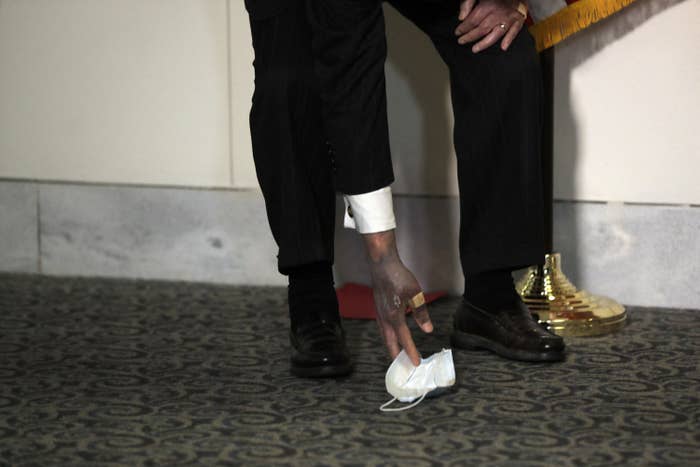 And other photos from the day confirm that it's not some trick of lighting — that is indeed what his hands look like right now.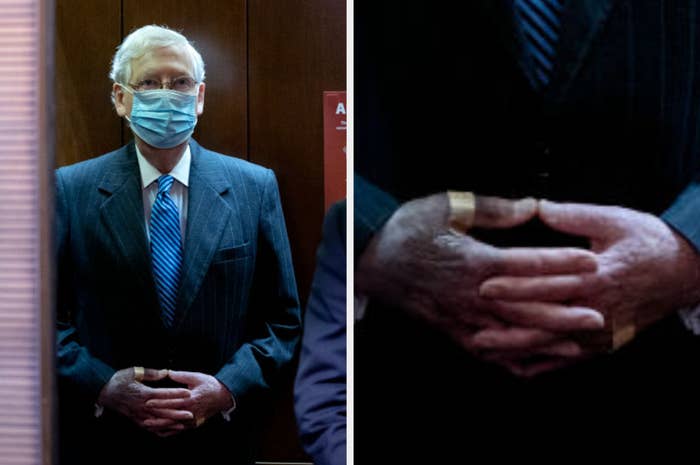 In the days since his hands went viral, McConnell has deflected multiple questions from the press about his health, only saying that he has "no concerns."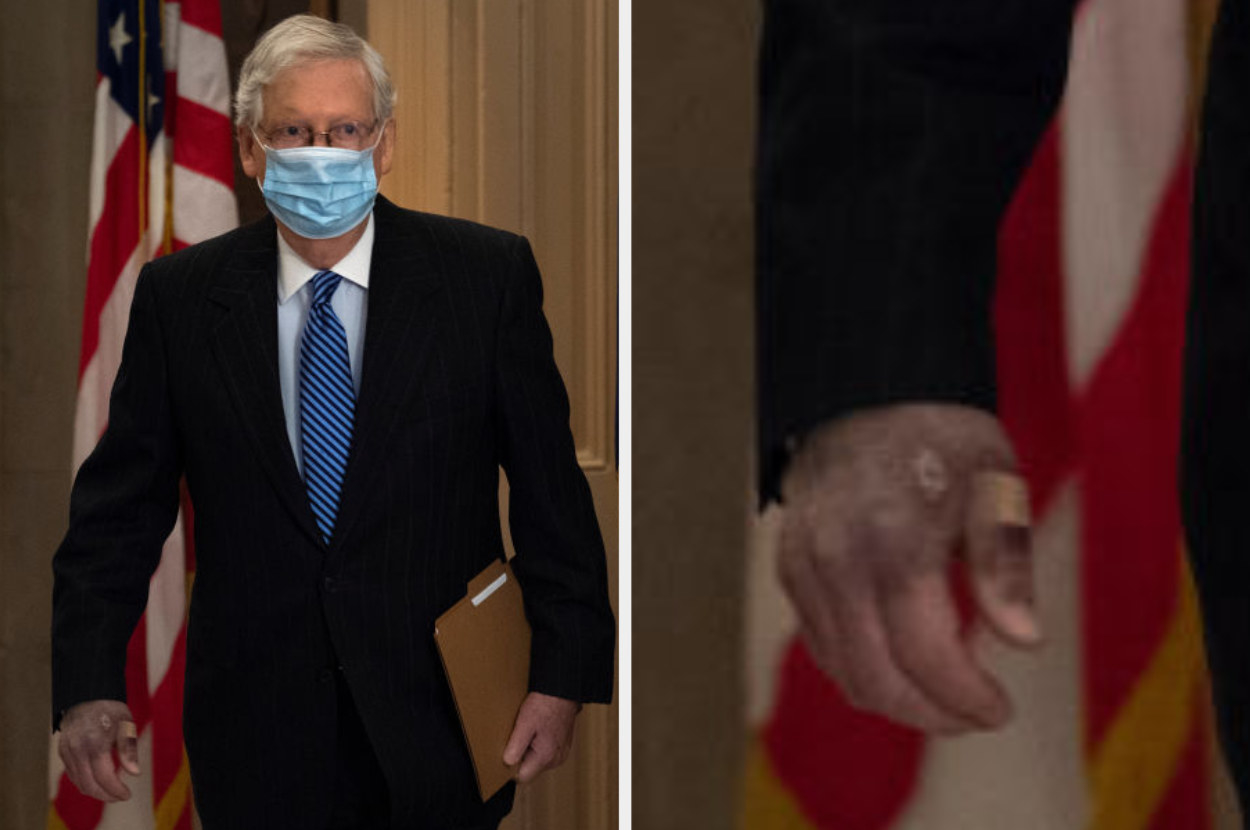 The internet, however, has plenty of concerns. Here are 16 reactions on Twitter:
1.
Many people thought the images were fake at first, and were shocked to find out they were real:
2.
This doctor was alarmed by what she saw:
3.
Some called out the hypocrisy of Mitch refusing to answer questions about his health, given how the right-wing media has scrutinized the health of liberal politicians:
4.
Many expressed their hopes that the Senate majority leader wasn't facing a serious health issue:
5.
But, given that he's such a divisive political figure, of course some people had jokes:
6.
Some drew connections between the hands and McConnell's recent refusal to pass a stimulus package to help Americans:
7.
A few Harry Potter fans thought the hands looked strangely familiar:
8.
People really just want to know WTF is going on:
9.
10.
Comparisons were made:
11.
12.
13.
Some people wondered if perhaps RBG was involved from the beyond:
14.
Suffice it to say, it's been a strange week for Trump's inner circle:
15.
This user reminded people that the situation could actually be quite serious:
16.
And finally, there was...this: