World, meet your new hero: Sylvia Wilson. She's 21 years old, a junior at Temple University, and she just successfully slid into Michael B. Jordan's DMs.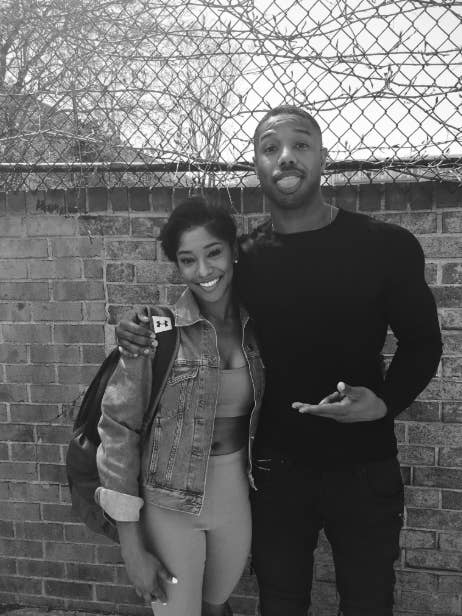 Sylvia had heard that the actor was filming on her school's campus, and she started joking that she was going to DM him for a pic, because, well... 👀
But then, she decided to actually send a DM. So she reached out via Instagram and offered to buy him a smoothie. And y'all, it WORKED.
"It was hot, and I didn't think it'd be appropriate to ask to buy him a drink, so I opted for a smoothie," Sylvia told BuzzFeed.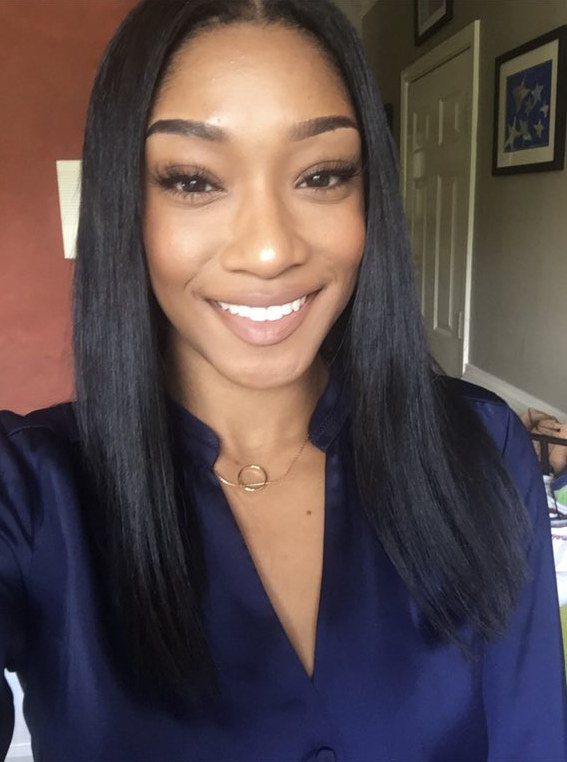 After a bit of back-and-forth, Michael invited her to come by the set to take a pic — no smoothie required.

They set up a time to meet, and after a brief ~struggle~ with security, Michael came and got Sylvia and her friends.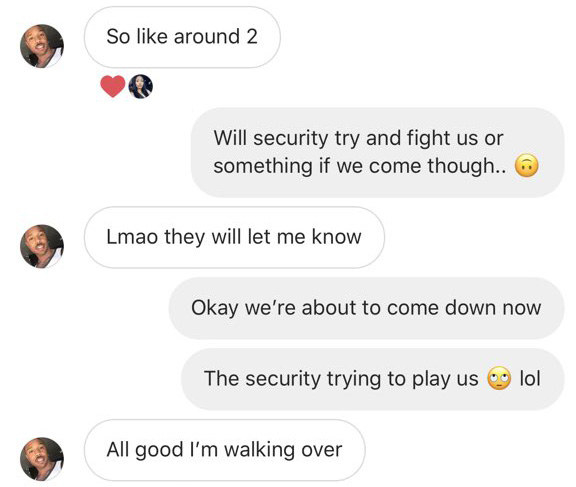 "He was so sweet and nice," Sylvia said. "He was more than happy to take pictures with me and my friends that came with me!"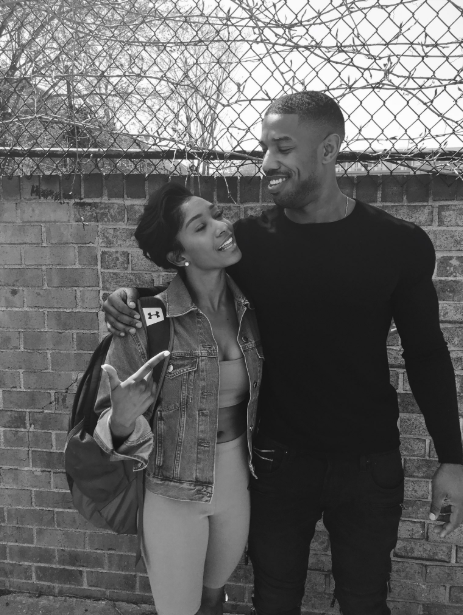 "He smelled like Mahogany Teakwood from Bath & Body Works but better," she said, noting that she keeps getting asked about the actor's scent.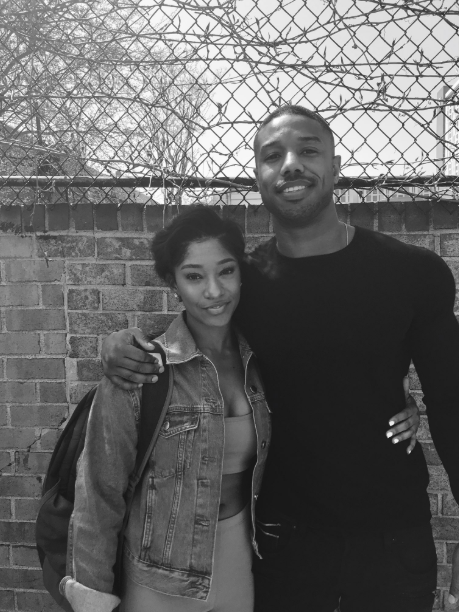 Since tweeting out her pics yesterday, the post has amassed over 20K retweets and 100K likes. People respect a woman who's not afraid to shoot her shot!
People are now inspired to "pull a Sylvia" and hit SEND on that DM they've been drafting.
Some Twitter users are now asking Sylvia for lessons.
Others couldn't *help* but notice how good the two look together.
One person even DMed Michael, to let him know the internet was "rootin for ya'll."
Learn it from Sylvia, people: Never be afraid to shoot your shot!