People all across the world are quarantined right now due to the ongoing coronavirus pandemic — and senior citizens are of particular concern. They're more susceptible to fatalities if they become infected with COVID-19, the disease caused by the novel coronavirus. Sadly, this means that many seniors have been forced to go into total isolation right now, with no visits from family or friends and no social events at their living facilities.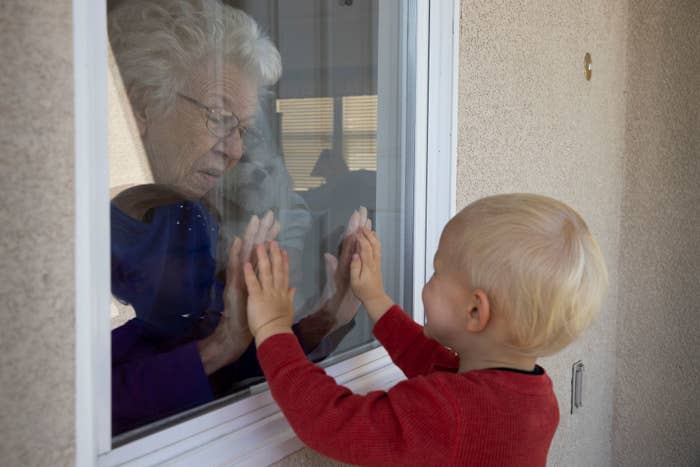 Well, Matthew McConaughey just found a way to help out in this crisis — by hosting a virtual bingo night for a senior facility in his home state of Texas.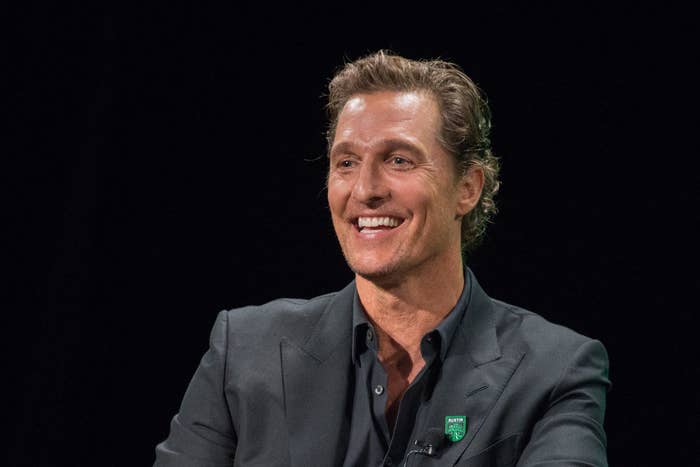 McConaughey and his family spent their weekend calling out bingo numbers via video chat for The Enclave at Round Rock Senior Living in Round Rock, Texas.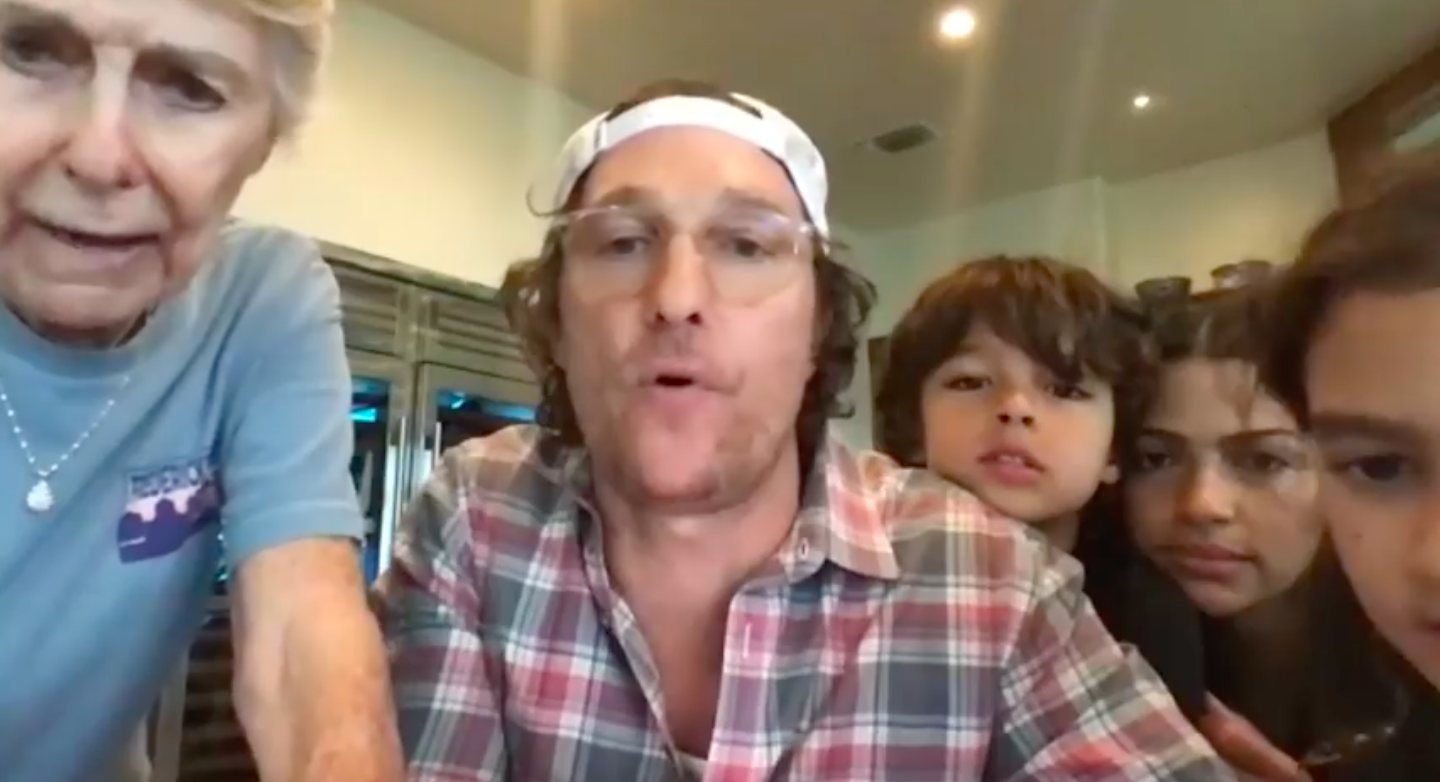 And residents at the facility played along with the A-list actor from the safety of their rooms, to maintain safe social distancing.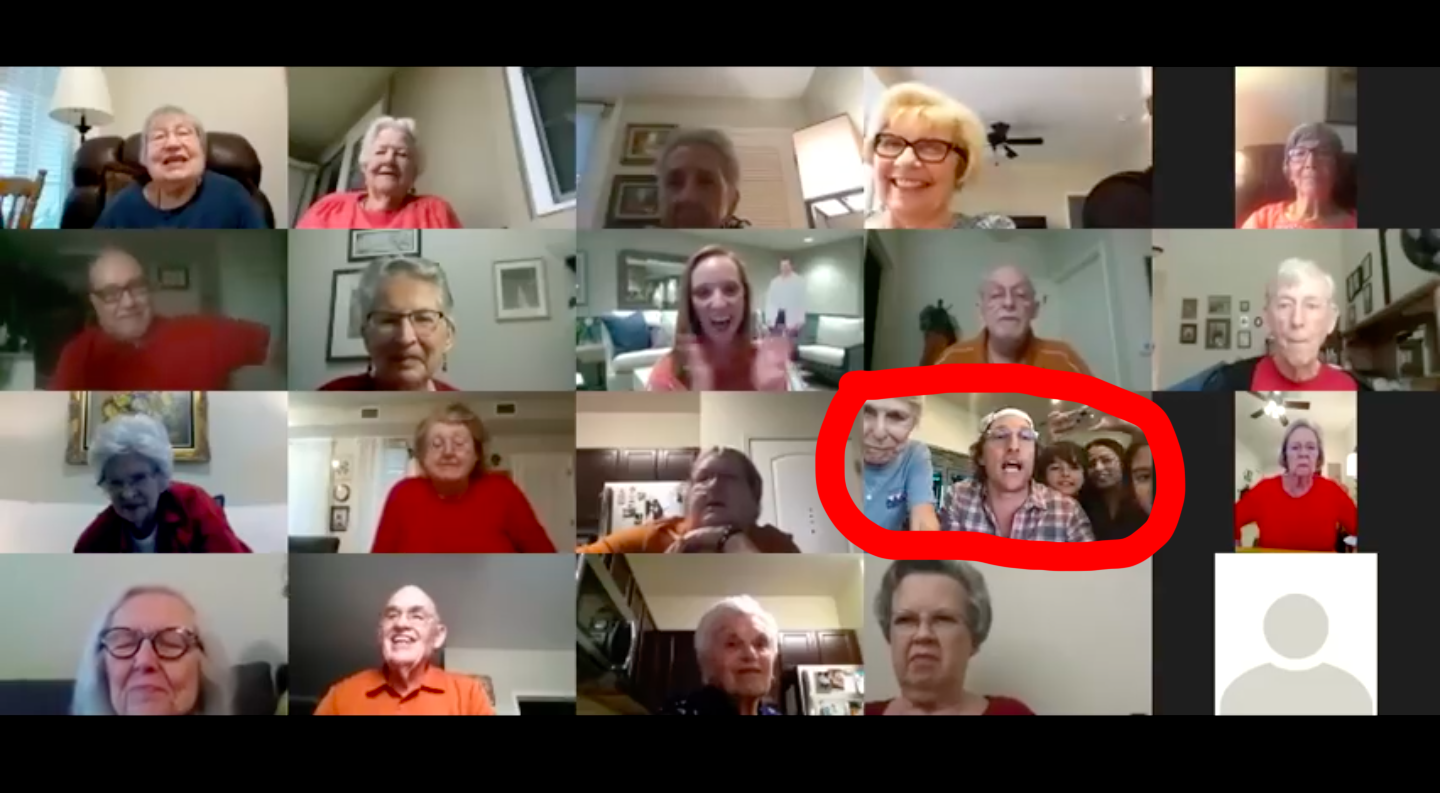 "We got a I-24, I-24..." McConaughey can be heard saying in a clip uploaded to Facebook. Two residents then call "bingo."
"Oh...we've got two winners!" he says to cheers.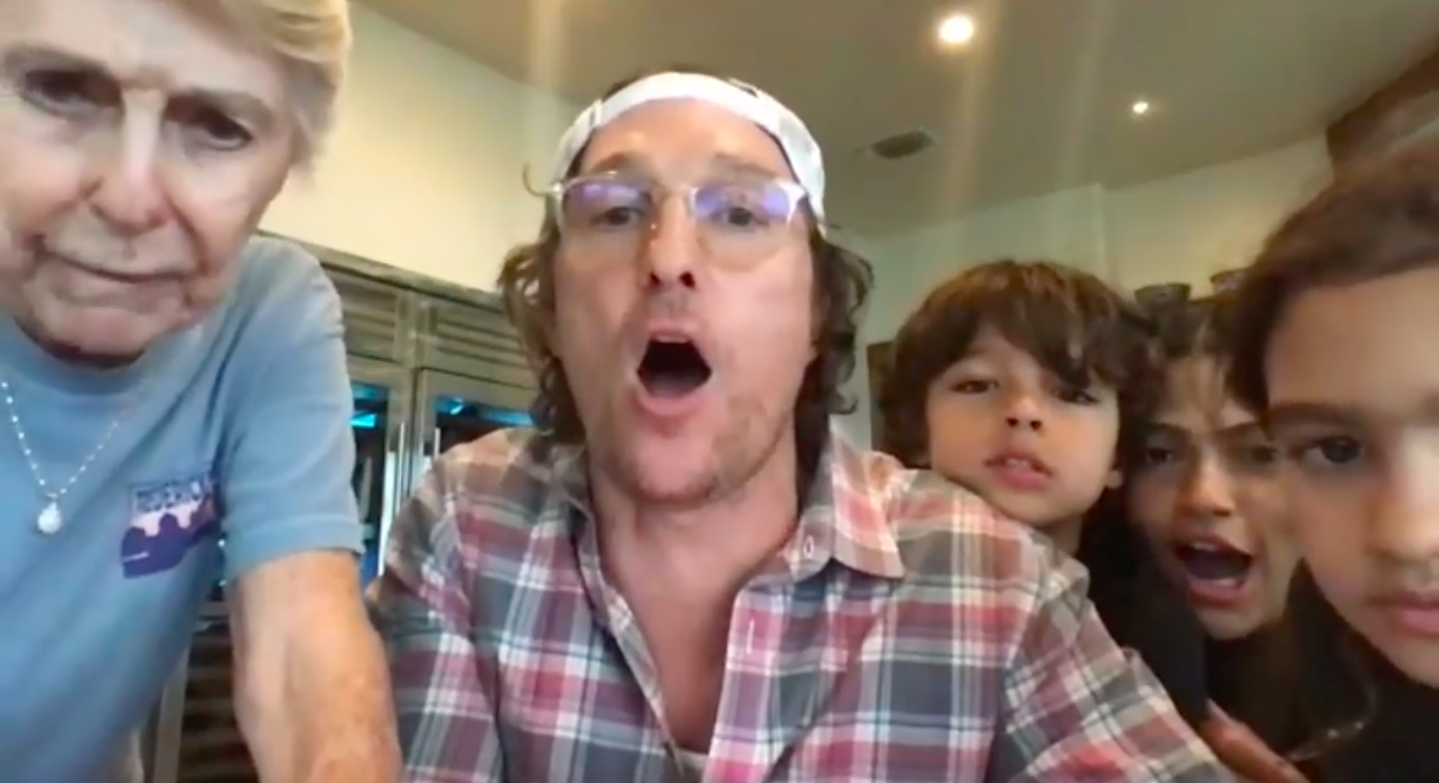 And the residents of The Enclave also had a surprise for McConaughey to express their appreciation for his time.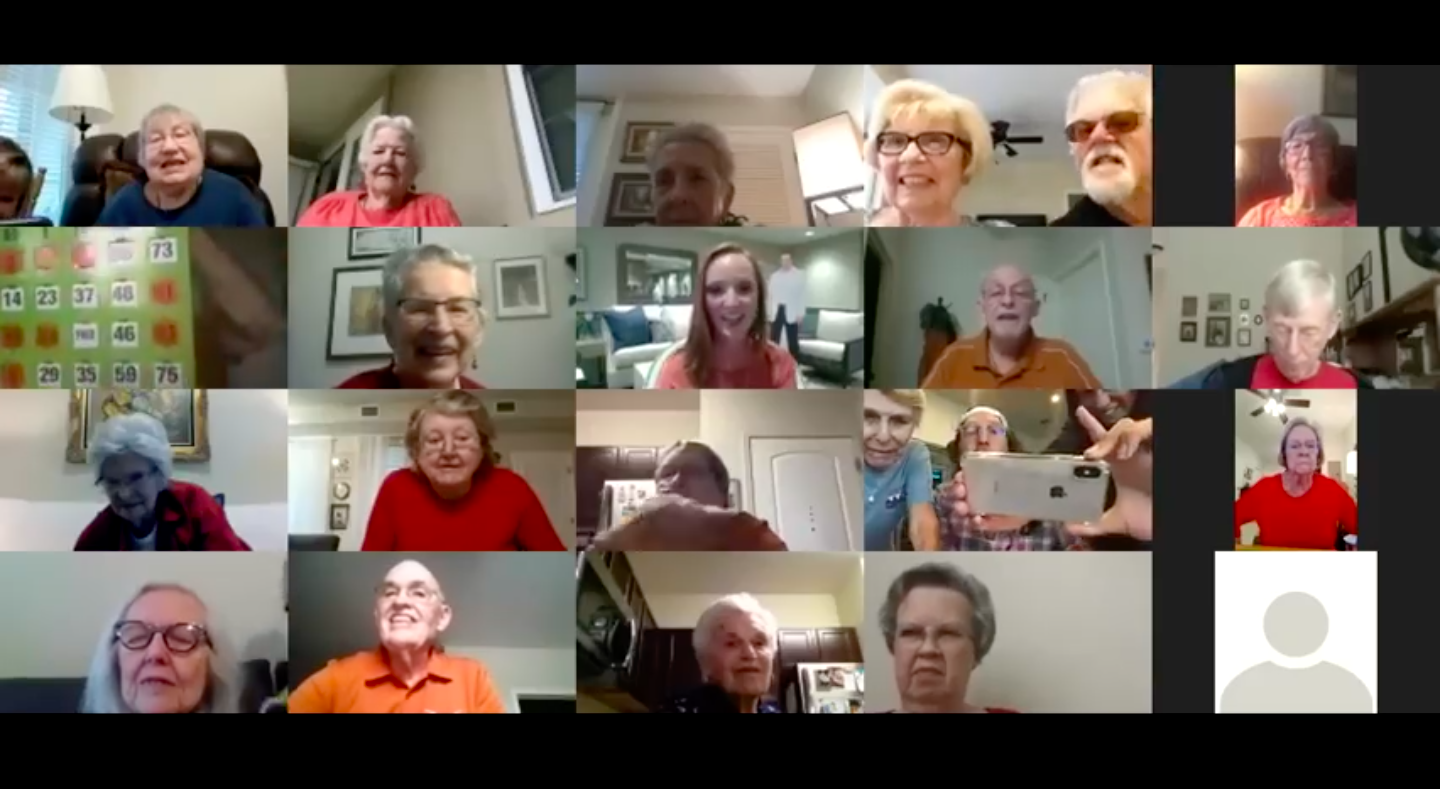 See, earlier this month, McConaughey tweeted a video where he urged folks to "take care of ourselves and each other." He talked about the importance of coming together and unifying in this time, and encouraged us all to "turn a red light into a green light."
And after their bingo games were done, the residents of The Enclave came up with a cute way to honor that "green light" message.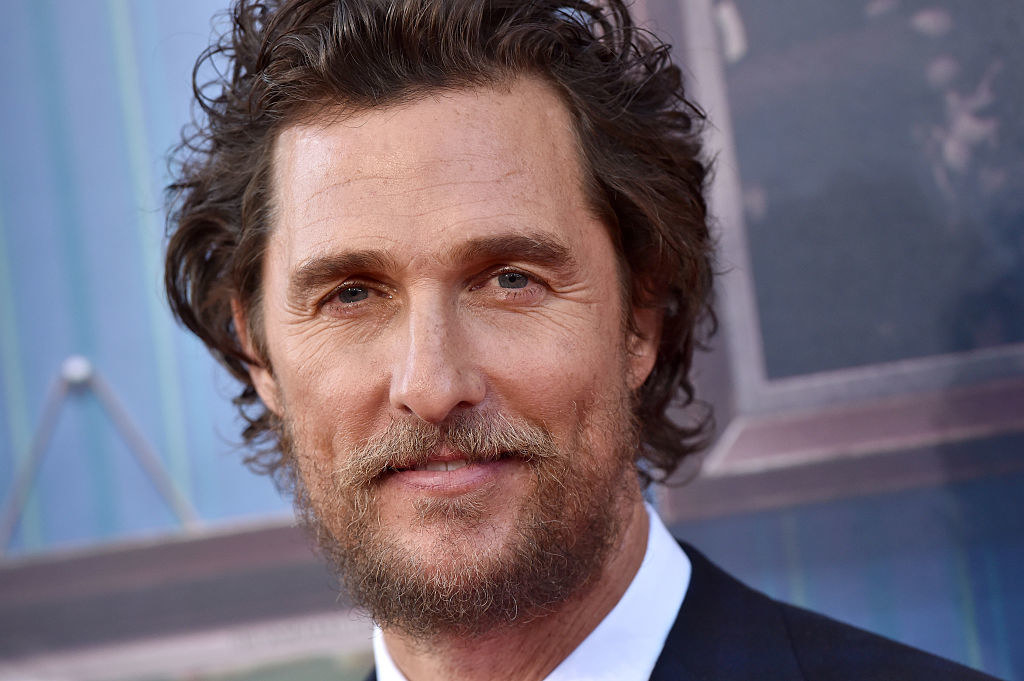 "I wanted to say, from all of us, we want to continue to turn a red light into a green light," a worker at the facility told McConaughey.
The residents then held up bright green cards, on which they'd written personal messages for McConaughey.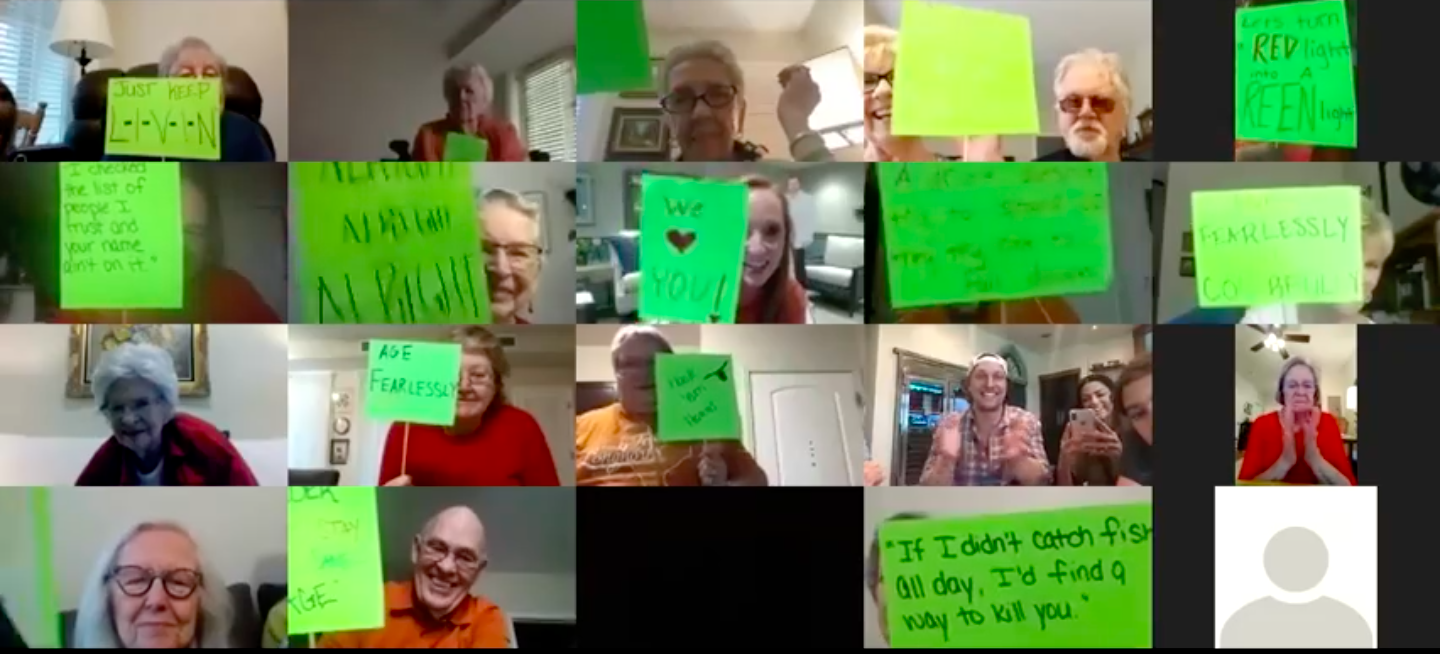 (Special shoutout to this legend, who simply wrote, "Alright, alright, alright.")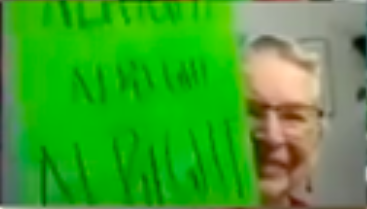 Here's me watching all this wholesome-as-heck content from home: