This weekend, Madonna posted a video on her Twitter and Instagram in which she shared her thoughts on the coronavirus. And, like so many celebrity ~hot takes~ about this crisis, her video is now creating lots of controversy online.
In the video, Madonna sits naked in a bathtub, surrounded by rose petals, and declares that the coronavirus is "the great equalizer."
"What's terrible about [the coronavirus] is what's great about it," she tells the camera, as harp music plays in the background.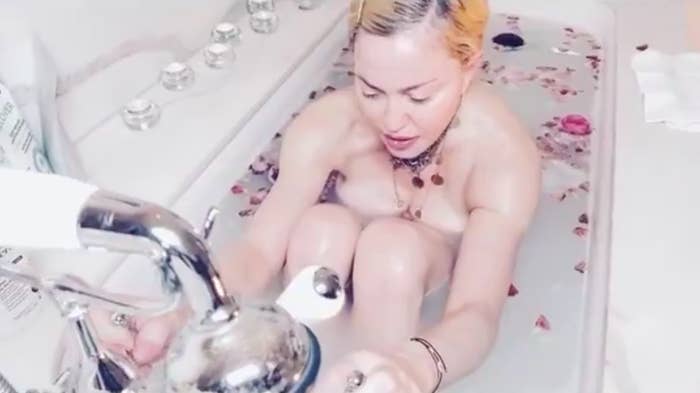 "What's terrible about it is it's made us all equal in many ways," she said, adding: "And what's wonderful about it is that it's made us all equal in many ways."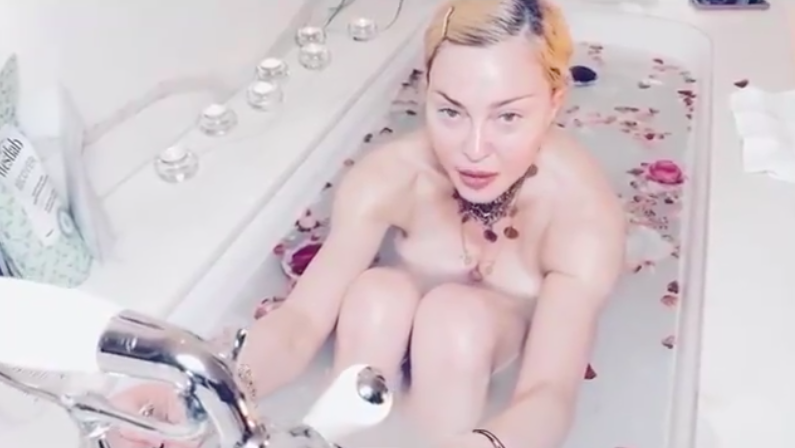 While some appreciated the sentiment, many folks were really bothered by it:
Many pointed out the irony of Madonna calling the virus "the great equalizer," as she takes a luxurious rose petal bath in her multimillion-dollar home:
The rose petals in particular were the subject of many jokes:
Some fans called on Madonna to stop talking about the virus, and donate to relief efforts instead:
And others advised her to get better friends, who can stop her from posting things like this:
On Instagram, the video didn't fare much better:

Commenters pointed out the many ways in which this virus is not "the great equalizer":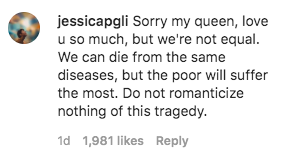 For example, many working-class people don't have the luxury of self-isolating — if you're a grocery store employee, a nurse, or a delivery person, you might have to go to work: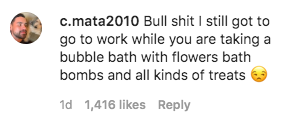 Rich people also have more resources to protect themselves if they become infected:

And, as many commenters were quick to note, rich people seem to have a much easier time getting tested for COVID-19: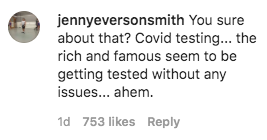 So no, Madonna, the coronavirus is not "the great equalizer." In fact, it's making the differences between poor people and rich people a lot more clear.
I'm gonna end this with a formal plea to any and all celebrities who might be reading this: Please spend less time spouting off nonsense about the coronavirus, and more time donating to causes that will help working-class people get through this thing. Thank you in advance!
You can check out Madonna's full bathtub video on the coronavirus below: