No time for pleasantries, we gotta jump right into this one, folks. Vanessa Hudgens went on IG Live yesterday and chose, for some reason, to say this:
"But like, it's a virus. I get it, I respect it," Vanessa said in the video.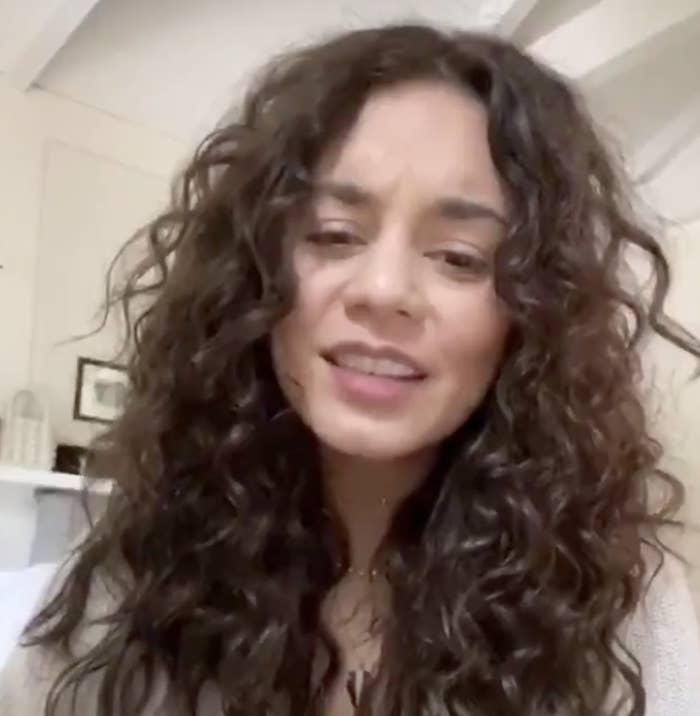 "But at the same time, like, even if everyone gets it, like yeah, people are gonna die, which is terrible, but like, inevitable?"
"I don't know, maybe I shouldn't be doing this right now."
Um yeah, Vanessa. You should not be doing this right now.
IDK what brought this on — maybe she's upset about Coachella getting cancelled, maybe she's going a little stir crazy from social distancing, but whatever the reason, there's no excuse for this ignorance.
"People are gonna die, which is terrible, but like, inevitable?" That is NOT the mindset you should have during times like these.
People on Twitter are NOT having it with Vanessa's rant:
Okay, but let's also talk about WHY Vanessa is so wrong here. It's a concept called "flattening the curve." Basically, the goal of social distancing isn't to stop people from getting infected altogether — it's to slow down the spread so that hospitals don't get overwhelmed with sick patients all at once.
So, PLEASE continue socially distancing yourself and treating this seriously. Because, at the end of the day, ~wE'rE aLl iN ThIs ToGeThEr*~.
UPDATE
Vanessa posted this video to her Instagram account in response to the backlash she's received, urging people to stay inside and reassuring her followers that she does take this seriously.