Lil Nas X Revealed The Sad Reason He Denied Being A Nicki Minaj Fan — And Nicki Herself Responded
"I didn't want people to know I was gay tbh."
Lil Nas X just revealed on Twitter why he publicly denied being a Nicki Minaj fan for so long — and Nicki herself responded to his explanation.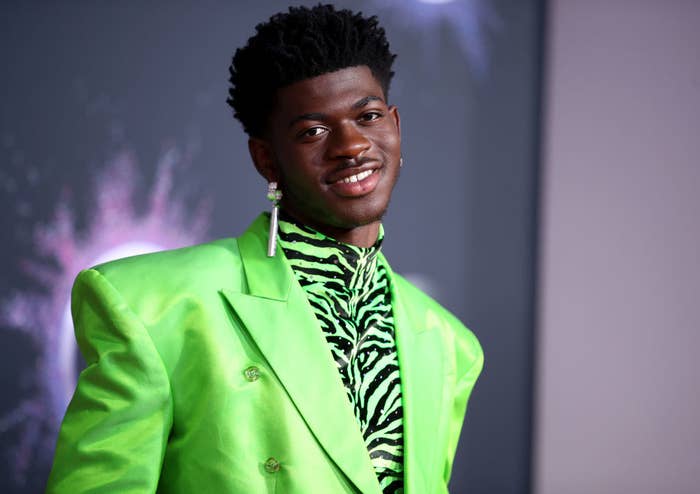 But first, let's rewind a bit in case you're confused: Back in the day, Lil Nas X secretly ran a Nicki Minaj fan account on Twitter, @NasMaraj.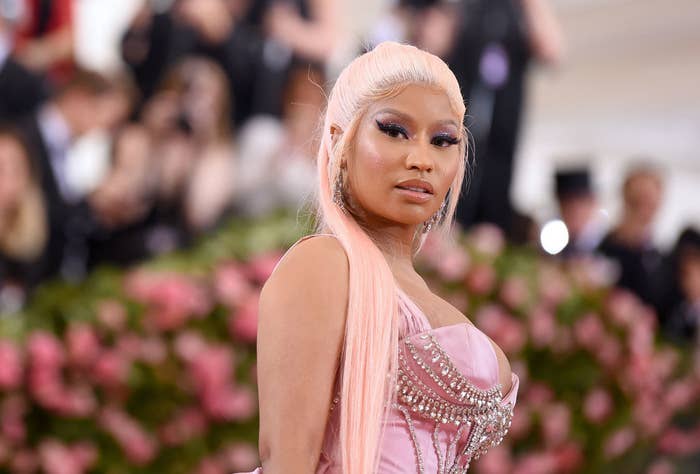 After rising to fame with his hit song "Old Town Road," some eagle-eyed fans started finding links between him and the @NasMaraj account — but Lil Nas X vehemently denied the rumors that he was behind it. Just last year, he told NPR that the rumors were "made up" and "disappointing":
It's like a big misunderstanding and it's not one that I even want to give the time, because I'm never putting someone as the face of my career. So I don't even speak on it. I just don't even acknowledge it, really. I know even more things are being made up and they're gonna be out there. It is disappointing when a big blog will post something without me talking about it but, I mean, it happens.
Well, it's safe to say a lot has changed since then. Last year, at the end of Pride Month, Lil Nas officially came out as gay in a series of viral tweets:
And then, last month, Lil Nas posted ANOTHER viral tweet, this time officially coming out as a Nicki Minaj fan:
All of this brings us to yesterday, when he tweeted at Nicki that he wanted to collab on a song:
When a Twitter user questioned why Lil Nas denied being a fan of hers previously, he explained what was really going on behind the scenes: "I didn't want people to know I was gay tbh."
He also replied to another user who wrote that "being a Barb doesn't make you gay." Lil Nas explained that he was worried about being perceived as gay because "the rap/music industry ain't exactly built [for] or accepting of gay men yet."
Well, Nicki Minaj herself just weighed in on Lil Nas X's tweets, saying that "it was a bit of a sting" when he denied being a fan of hers, but that she understood the predicament he was in. She also congratulated him on "building up [his] confidence to speak [his] truth."
Lil Nas thanked Nicki for understanding, and added that he "was just so afraid of people finding out about [him] and losing everything before [he] even got a chance."
So, there you have it. Lil Nas X and Nicki Minaj are all good, he's a full-blown, out-and-proud Barb, and if we're lucky, we just might get their collab sometime soon.