The question was met with a long pause, then Dax spoke up.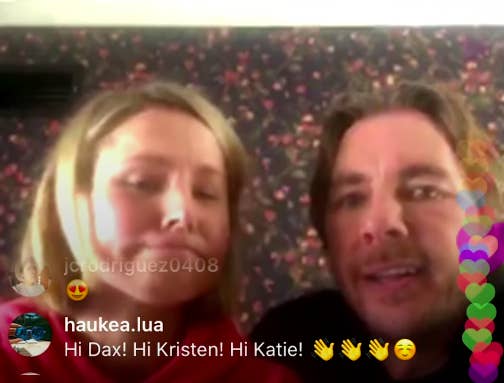 "We're getting along with the kids, and we're getting along with the adults we're friends with...This has been stressful for mama and dada," he said.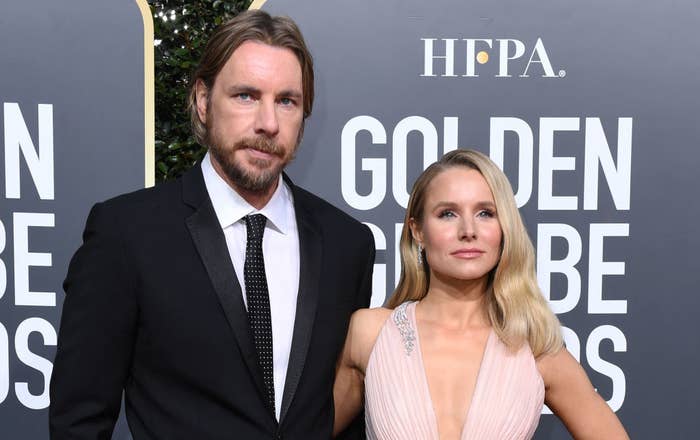 "We've been at each other's throats...real bad. Real bad," Kristen admitted.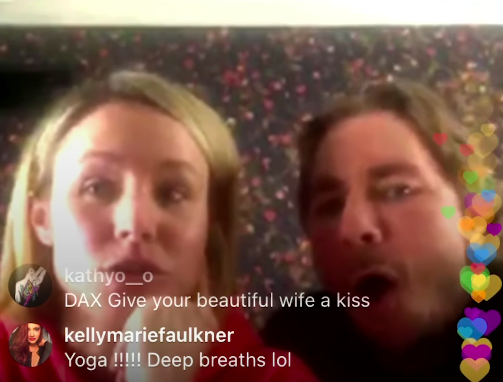 "It just ended like eight minutes ago. Perfect timing," Dax said.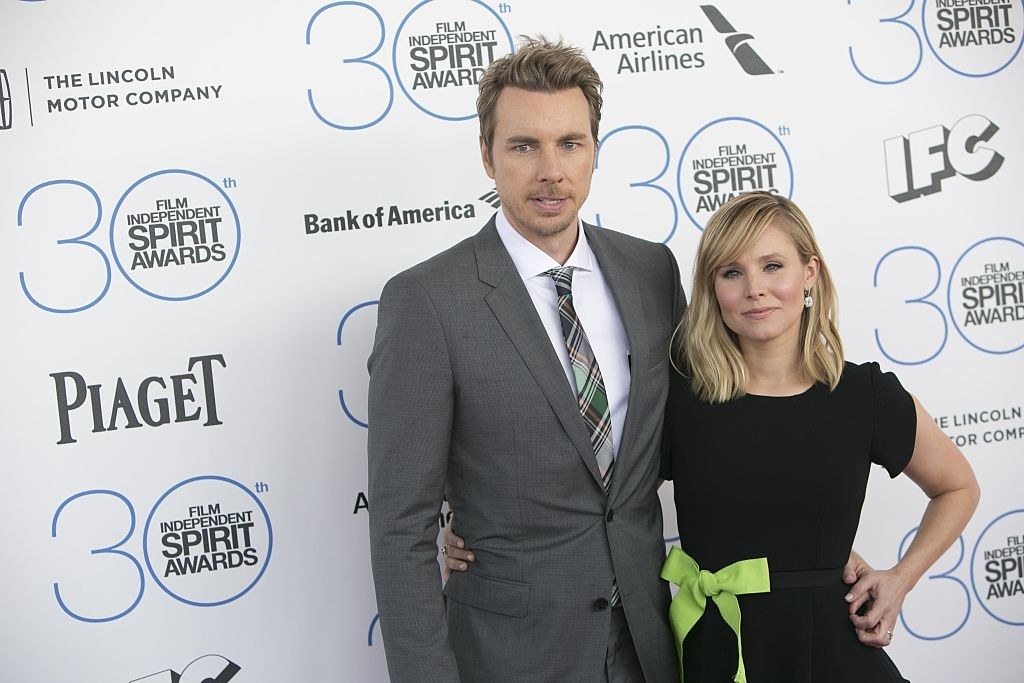 "This is as physically close as we've been in a couple days, 'cause we've just found each other revolting," Kristen added.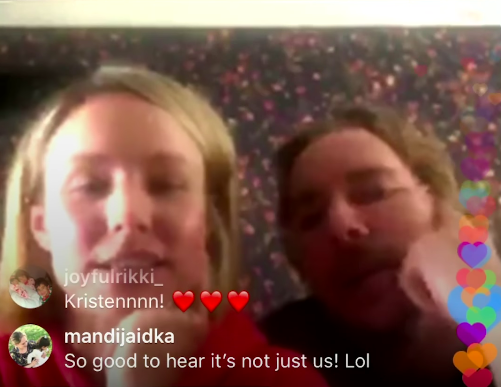 And Dax had a message for the world about Kristen...which, yikes:
America's sweetheart has character defects.
Dax then left the chat, leaving Kristen and Katie to talk on their own. Katie used the opportunity to recommend that the couple take some time alone in different parts of the house.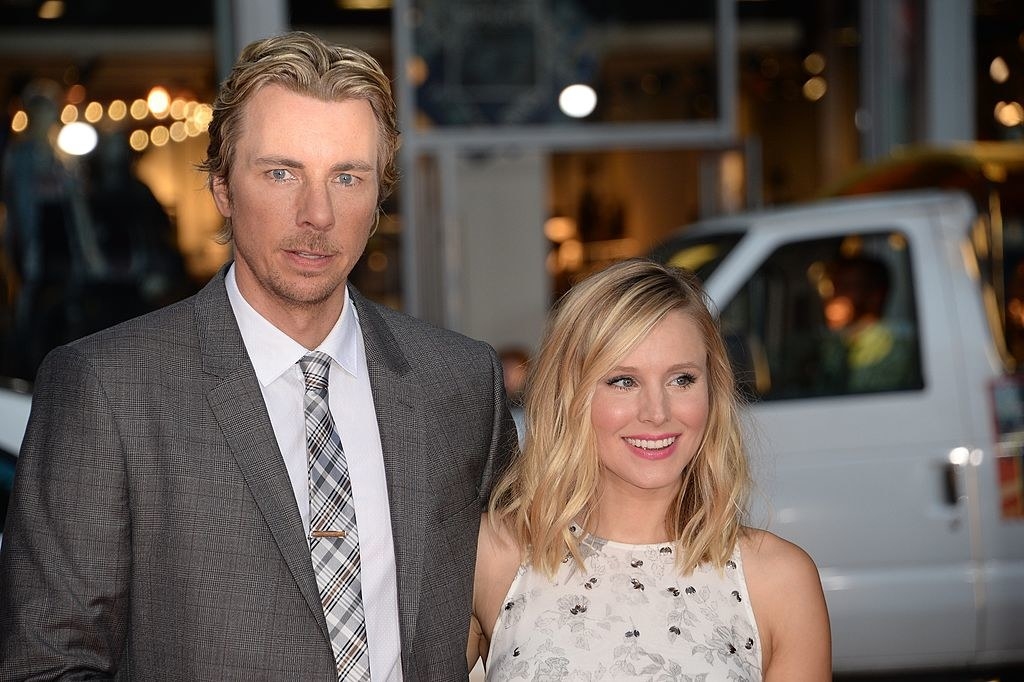 "You two — maybe you need a little time apart in the same house. Like, you have your little space and he has his little space."
"it's impossible," Kristen replied. "He's too big, Katie. He's too loud and too big. He's everywhere."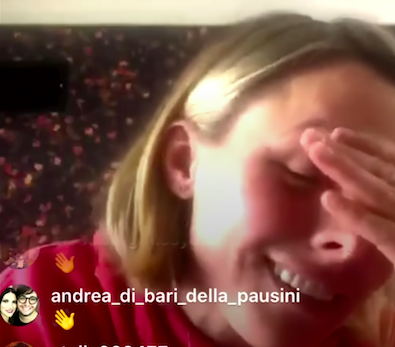 The entire exchange was a liiiittle awkward and tense, but hey — probably relatable for many couples in isolation together. So props to Kristen and Dax for keeping it 💯, I suppose?? Even if I did watch the entire interview like this: