Andy Cohen was recently a guest on the podcast Bitch Sesh, where he talked about visiting the Kardashians at their home amid the coronavirus pandemic. And, according to Andy, the Kardashians have an absolutely wild system in place to keep their house COVID-free.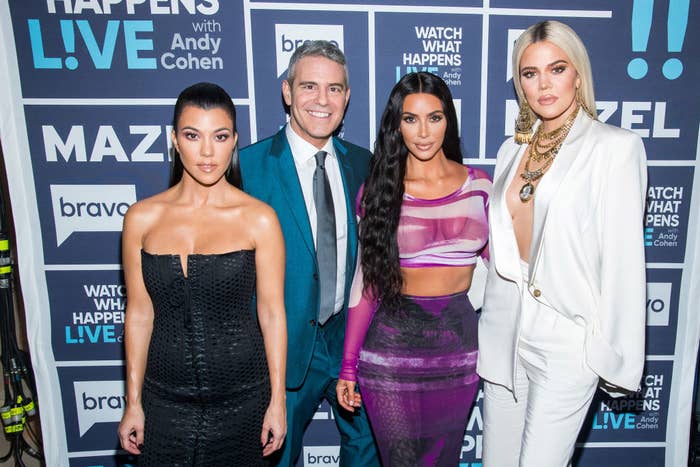 As he explained it to hosts Casey Wilson and Danielle Schneider, Andy was scheduled to interview the famous family for his new series on E! When the big day arrived, he was put in a car and sent to the Kardashians' preferred COVID testing facility in the valley of Los Angeles.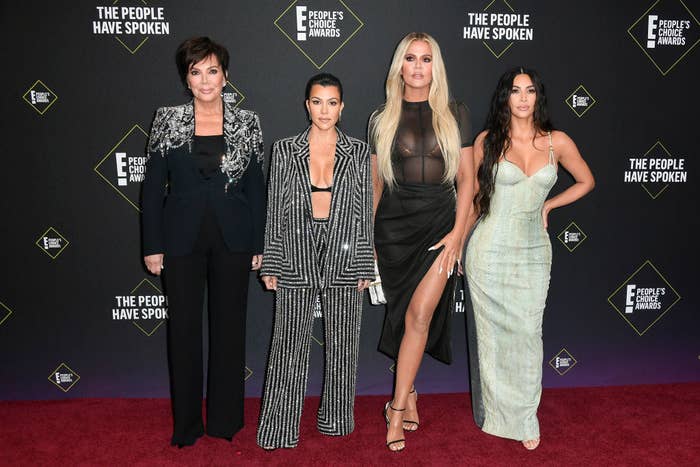 "I was driven to this medical center in the valley, where I got a COVID test. And I said [to the medical staff], 'Are you gonna give me the results now?'" Andy recalled.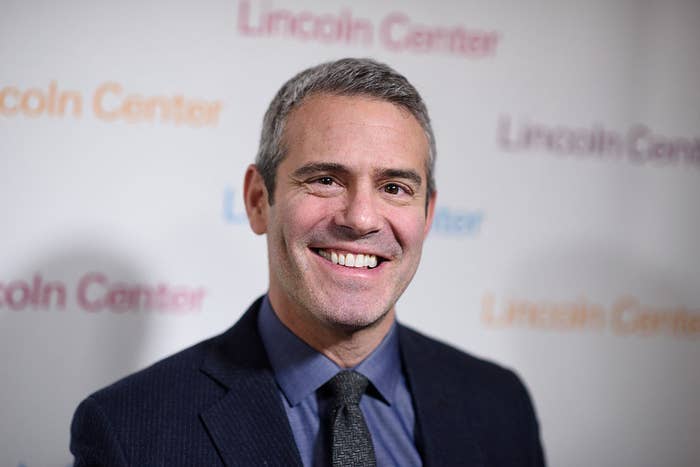 But Andy was told no — the staff would NOT be giving him his results. Instead, his driver would be taking him straight to Khloé's house, where he would wait in the car.
"And the guy said, 'No, they're gonna take you to the house.' — I think they do this for all the visitors — 'They're gonna take you to the house. If the second gate opens, you're negative.'"
"I'm like, 'Okay...' and my driver was like, 'Yeah, I've done this before.'"
The Bitch Sesh hosts joked that the whole situation sounded like a "game show," and that they "would cry if the second gate didn't open." Andy agreed.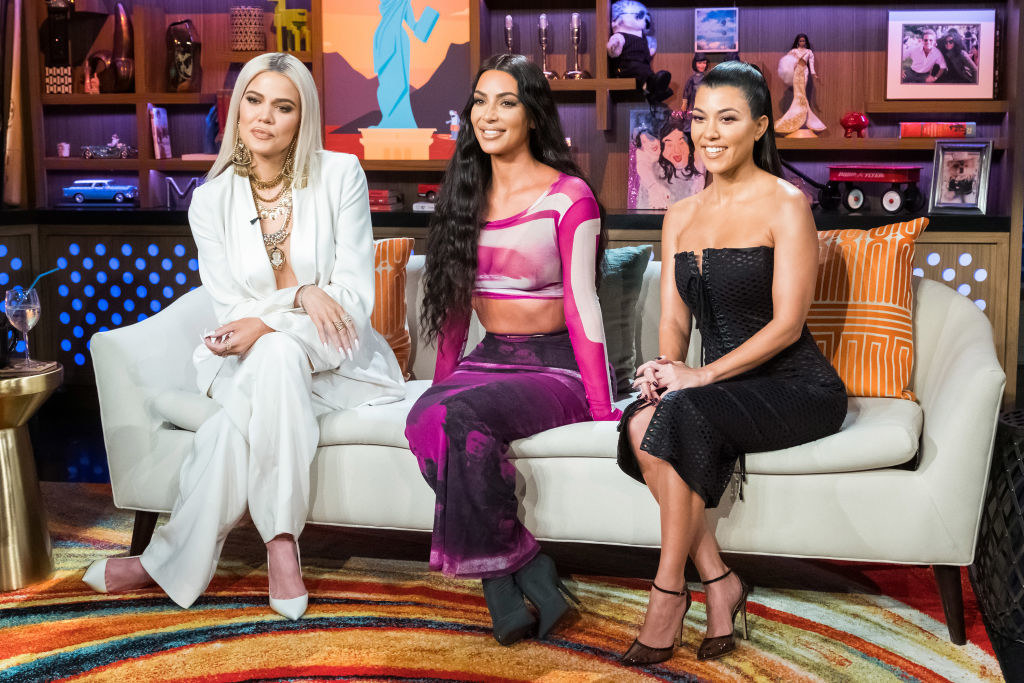 "I was like, 'The second gate?! I find out my COVID results?!'"
Andy recalled pulling up to Khloé's house, as he tried to figure out which gate was the one that would reveal his fate.
"It was amazing. I was like, 'Is this the gate?' [The driver] was like, 'No. It's the next one.' We go. There it is. It opens. I'm like, 'I'm COVID safe!'"
With the Kardashians' elaborate COVID testing ritual out of the way and the second gate opened, Andy was able to do his interview — which you can watch in his new E! show, For Real: The Story of Reality TV.
Just another reminder that being rich and famous means you're living a VERY different pandemic life than the rest of us...
You can listen to Andy's full interview on Bitch Sesh. (His story about the COVID test starts around the 45:00 mark.)