Jessica Simpson Had A Hysterical Comeback To A Gross And Sexist Comment On Her Instagram
Better luck next time, dude.
If you follow Jessica Simpson on Instagram, you know that she's always keeping it real when it comes to being a mom. From sharing the time she broke her own toilet while pregnant...
...to sharing the impressive milk supply she's collecting in her freezer...
So today, she posted this adorable shot with her 5-month-old daughter, Birdie Mae.
And some random dude — who may or may not have ever seen a breast before — decided to comment #nipslip under the pic.

And instead of ignoring the gross comment or getting angry, Jessica had a hilarious comeback at the ready:

People on Instagram were obsessed with her reply.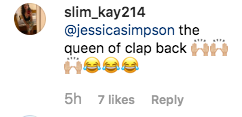 They thought it was too damn funny.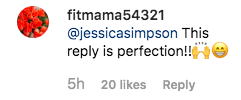 Moms in particular got a kick out of it.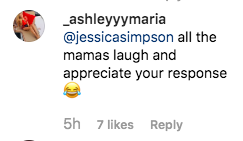 Many could relate.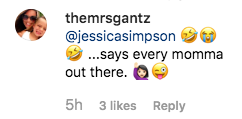 Basically, it was perfect.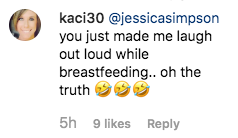 Jessica Simpson: 1. Creepy dudes on the internet: 0.