Jamie Foxx might be dating Katie Holmes — but he sure as hell doesn't want to talk about it.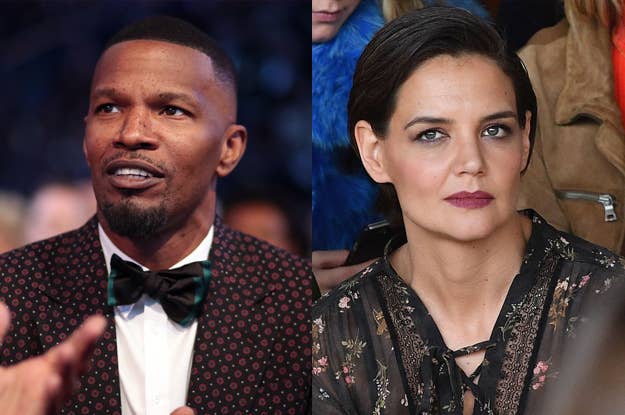 Foxx stopped by the NBA All-Star Weekend on Friday, so ESPN invited him to chat via satellite. And when the topic of his rumored relationship with Holmes came up, Foxx straight-up walked off the interview.
Now, a little context: Jamie and Katie have been spotted out together multiple times — most recently, playing basketball together on Valentine's Day. So the ESPN host, Michael Smith, decided to ask him about it.
"I saw pictures. Did you and Katie Holmes play basketball on Valentine's Day?" Smith asks.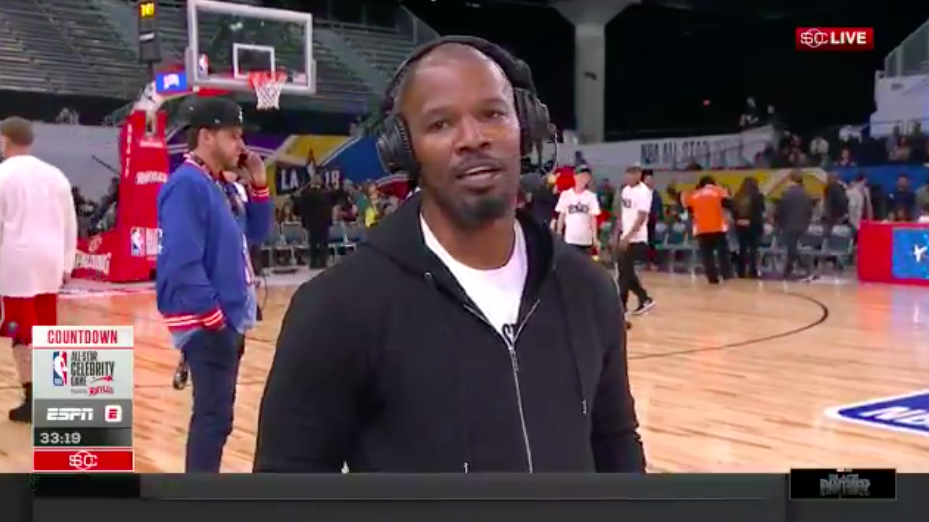 Jamie immediately stood up, removed his headset and microphone, and walked away without saying a word.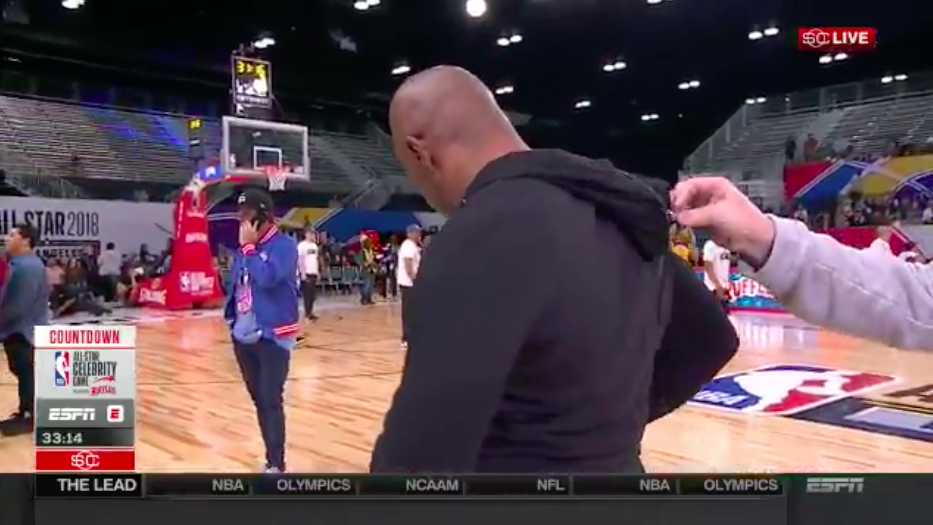 The poor tech guy had no idea what to do, and stared straight into the camera like "HELP."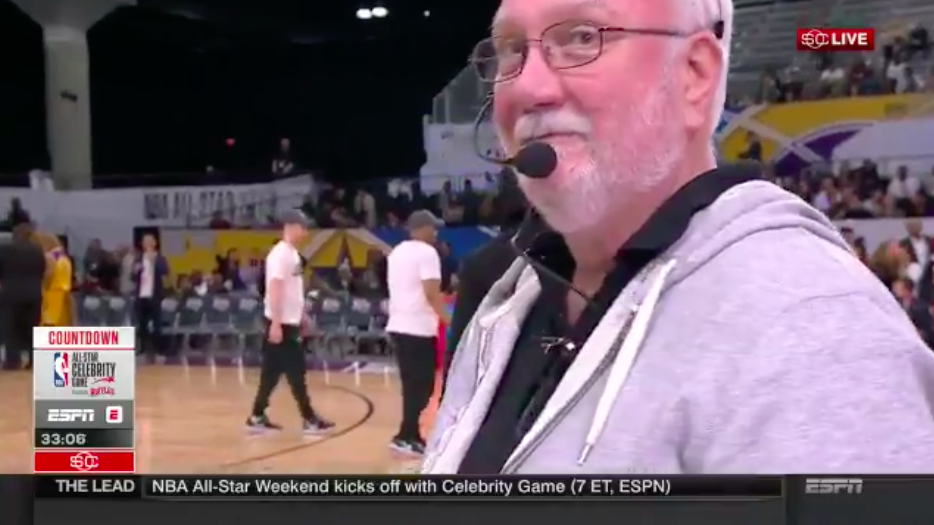 And then Jamie did a strange little gallop away ¯\_(ツ)_/¯.
You can watch the entire awkward exchange here: