By now, I hope you've discovered the majestic television program that is Queer Eye on Netflix.
In the show, a group of gay men known as the Fab Five help somebody make over their life in five key areas: fashion, grooming, design, food, and culture.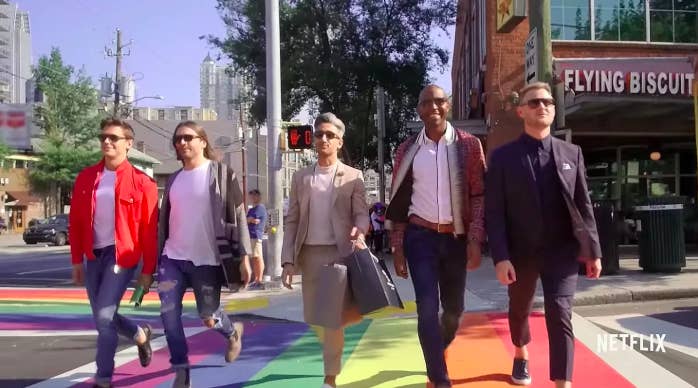 And now, fans of the show are imagining what each member of the Fab Five would say to THEM if they were on the show. The results are pretty hilarious.
It's a little too relatable:
As it turns out, we're all hot messes:
And we could all use the Fab Five in our lives:
People are using this meme to share some of their worst, most embarrassing habits:
And imagining how the gang would get them to fix their damn lives.
(Some folks apparently think they're beyond help.)
Fab Five, we need you to fix us all.
Season 3 can't come soon enough!!!
By the way, here's MY version of this:
What would the Fab Five say to YOU? Let me know in the comments!