The world was rocked this morning by the news of Kobe Bryant's tragic death. He died in a helicopter crash that also killed his 13-year-old daughter, Gianna, and seven others.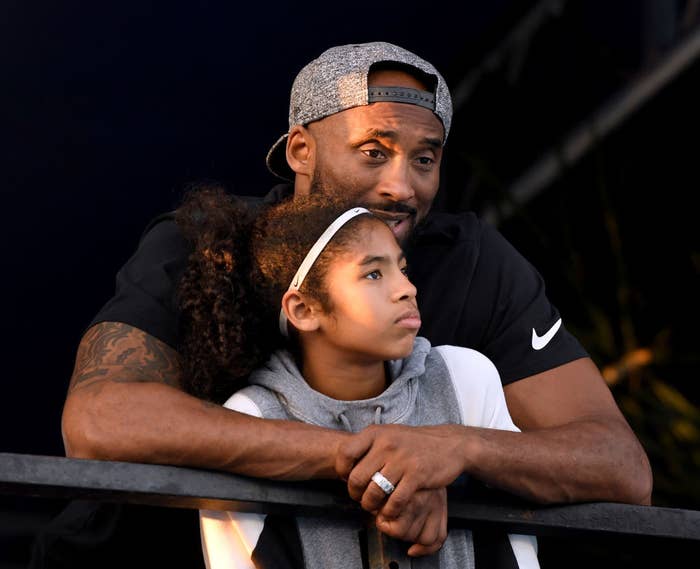 In a strange twist of fate, the Grammy Awards were scheduled for Sunday night at the Staples Center — the stadium Kobe Bryant called home for his entire NBA career.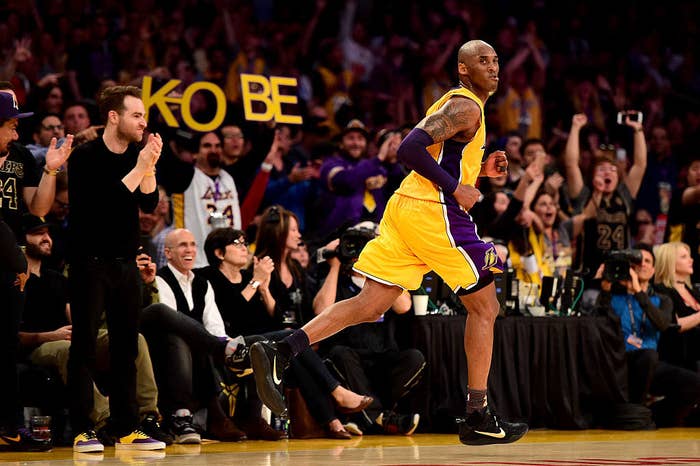 Alicia Keys opened the show with a powerful speech that reminded everyone that they were sitting "in the house that Kobe Bryant built."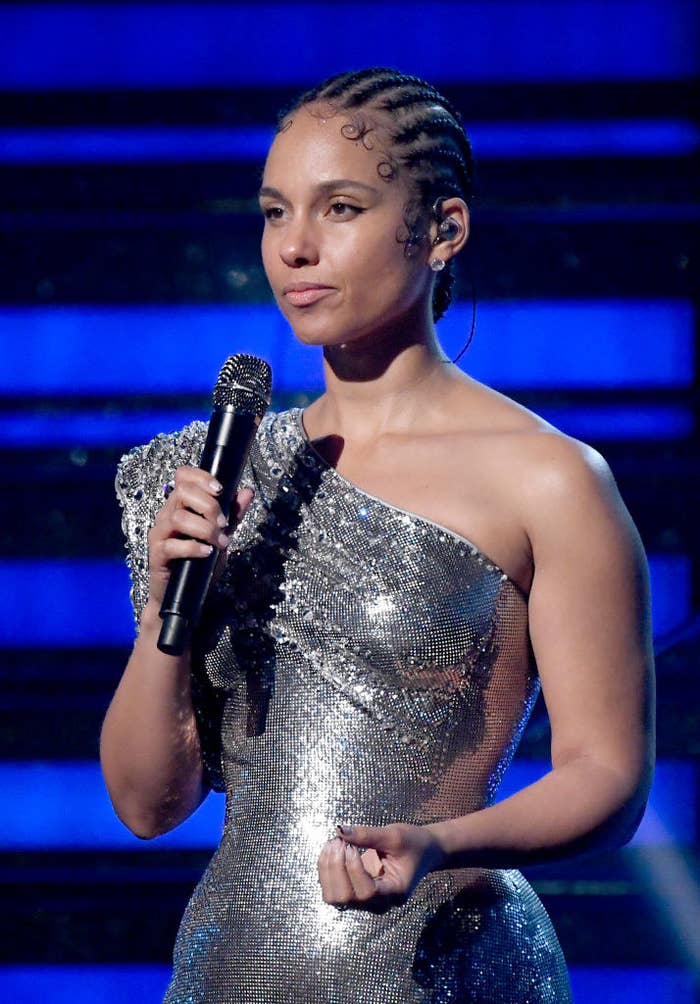 Throughout the show, other stars paid tribute to the athlete — for example, Lil Nas X had a Bryant jersey onstage for his performance.
And the Grammy Awards found another quiet way to honor Bryant at the show. People in the Staples Center certainly saw it, but you might have missed it at home.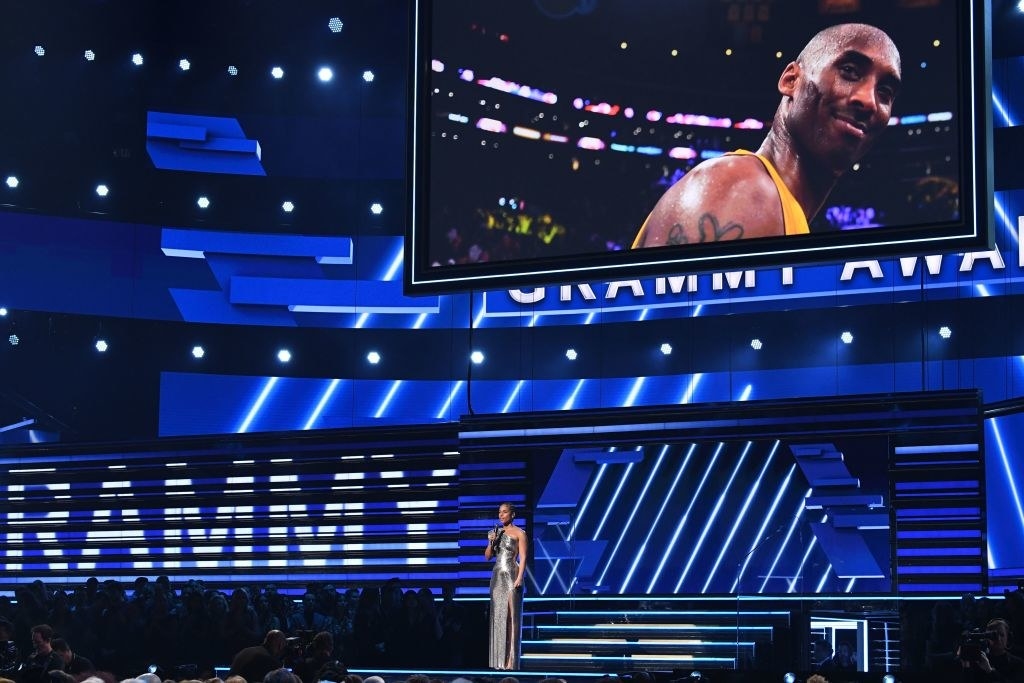 Back in 2017, the Los Angeles Lakers retired Bryant's jersey numbers, 8 and 24. Two jerseys bearing those numbers were hung in the rafters as part of that ceremony.
And for Sunday night's Grammy Awards, a spotlight was kept shining on those jerseys up in the rafters, to honor his legacy in that stadium.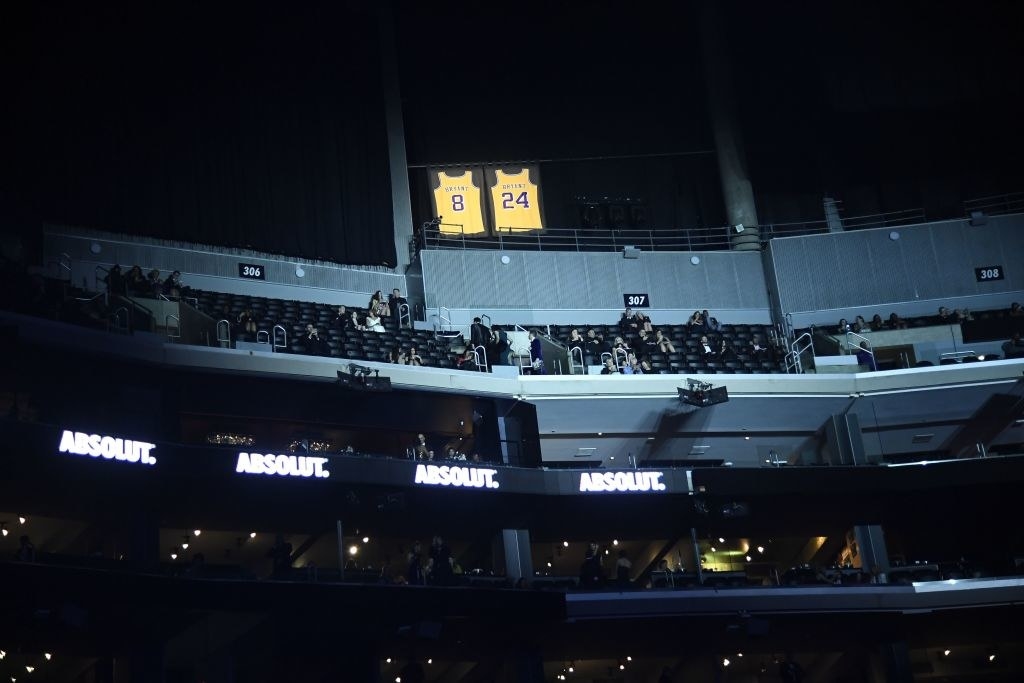 The Recording Academy — the organization behind the Grammy Awards — confirmed that the jerseys would stay illuminated for the entire evening.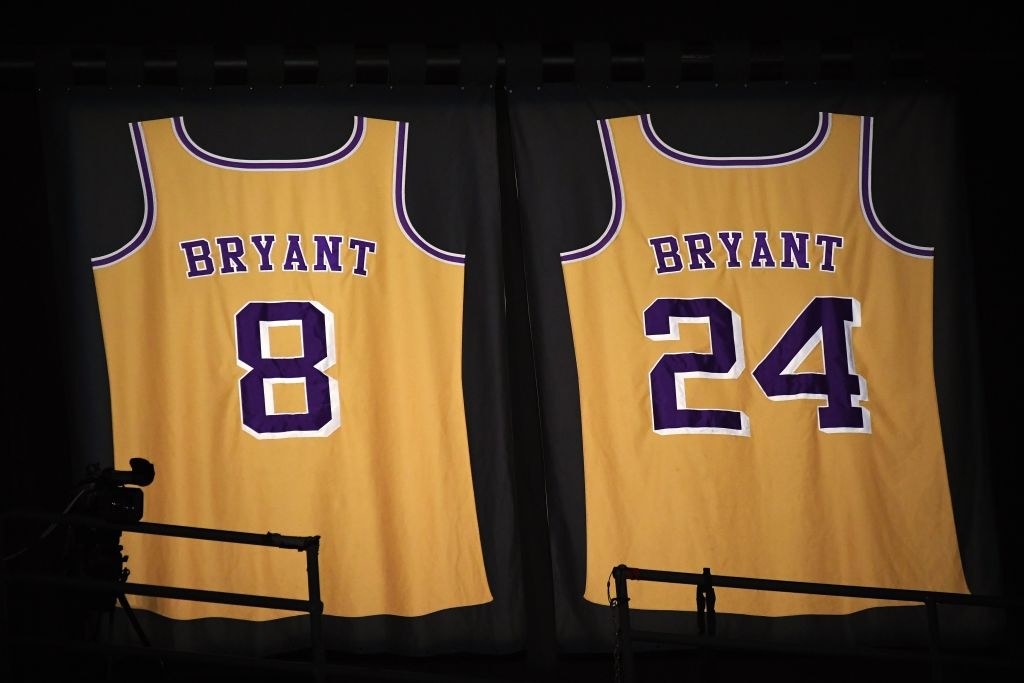 Sending lots of love to Kobe's wife, Vanessa, and their children in this tragic time.