Chrissy Teigen tweeted a story about accidentally ordering a $13,000 bottle of wine at a restaurant, and it's causing a whole bunch of drama on Twitter.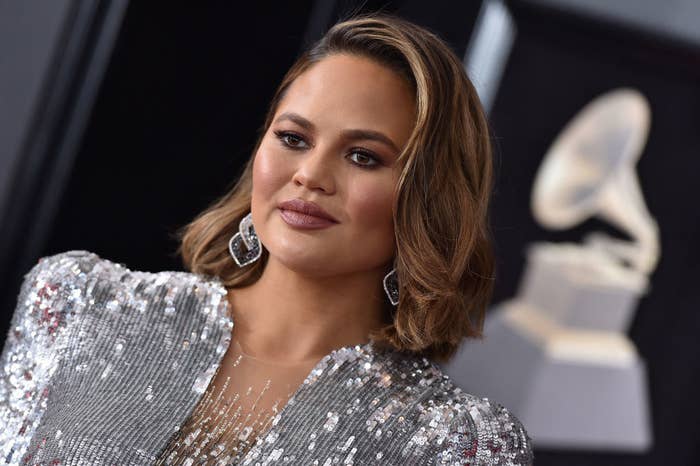 It all started when Chrissy asked her followers to share the most expensive thing they've eaten that they ended up hating:
She then shared a story of her own, about a time she and John Legend ordered a cabernet their server recommended, not realizing that it was literally the price of a car:
Well, maybe because of the current state of the world right now, with so many people out of work and struggling to survive, Chrissy's story did not go over well on Twitter:
The tweet spread like wildfire, with some even praising the server for getting $13K out of rich people's pockets:
Plenty of jokes were made about the situation:
There were a few Parasite memes:
And some questioned why Chrissy would even want to share that experience publicly:
Soon, Chrissy became a trending topic on Twitter, as thousands of people started weighing in on the drama.
Chrissy has responded to the criticisms by saying that she knows the story wasn't relatable. And, to be fair, she never claimed it was:
"Not everything I say on my Twitter is going to be relatable to you because it is my life and my Twitter and my stories," she wrote. "I see your tweets, I get your jokes, you are so funny, yes, you really nailed me."
But not everyone's mad about Chrissy's wine story. In fact, many are defending her, and questioning why people feel like they need to relate to an A-list, multi-millionaire celebrity:
And it's actually a rough time for people to be sending hate Chrissy's way. Her baby Jack was due to be born this week, before she suffered a pregnancy loss this fall. She's also dealing with medical issues and preparing for a surgery tomorrow.
So, maybe we can all just chill the fuck out about the wine.
"Honestly, I will be that person for you. It is fun to gang up on me," Chrissy wrote in one of her final tweets on the matter. "I *see* the convos that bring you together in your owning of me. I make it easy. Have fun."
I think this is one of those days we should all just log the hell off. I'm gonna go have a glass of wine from a bottle that definitely did not cost $13K. See you tomorrow, folks.